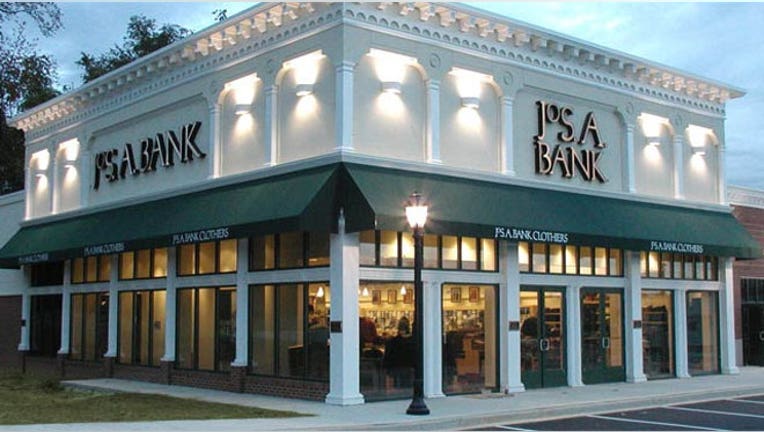 Eminence Capital, a major shareholder in Jos. A. Bank Clothiers (NASDAQ:JOSB), said Tuesday the suit seller's $825 million deal to acquire Eddie Bauer is a poor strategic fit for the company.
The activist hedge fund owns a 4.9% stake in Jos. A. Bank. It's also the largest shareholder in Men's Wearhouse (NYSE:MW) and has been pushing for a merger between the two suit sellers.
Last month, Jos. A. Bank urged shareholders to reject a $1.6 billion tender offer from Men's Wearhouse, turning down a takeover bid from its rival for the second time. Eminence subsequently unveiled plans to nominate two candidates to Jos. A. Bank's board.
In a letter sent to the board on Tuesday, Eminence accused Jos. A. Bank of issuing "suspect and misleading financial guidance" to justify its move to buy Eddie Bauer in lieu of a deal with Men's Wearhouse. The firm also suggested the price tag for Eddie Bauer is too high.
"This 'bet the company' strategy on Eddie Bauer -- a company which we believe offers minimal product or customer overlap and effectively no credible synergies -- defies industrial logic in our opinion," Eminence CEO Ricky Sandler wrote. "More than 40 percent of Eddie Bauer's sales are to women and virtually all of its products are outside of Jos. A. Bank's core men's tailored clothing segment."
A representative of Jos. A. Bank didn't immediately respond to a request for comment.
Jos. A. Bank reserved the right to terminate its agreement to buy Eddie Bauer from owner Golden Gate Capital if a superior transaction surfaces. The two sides began talking about a deal in early 2012, according to Jos. A. Bank.
When the pending acquisition was announced, Jos. A. Bank chairman Robert Wildrick said the company reviewed "a number of strategic alternatives," including a deal with Men's Wearhouse.
The Hampstead, Md.-based retailer started the tug-of-war with a $2.3 billion proposal to buy Men's Wearhouse back in October. Men's Wearhouse swiftly rejected the bid and followed up with its own offer in November, before sweetening its offer in January.
Shares of Jos. A. Bank slipped 1.9% to $54.05 on Tuesday afternoon. Men's Wearhouse was up eight cents at $44.15.