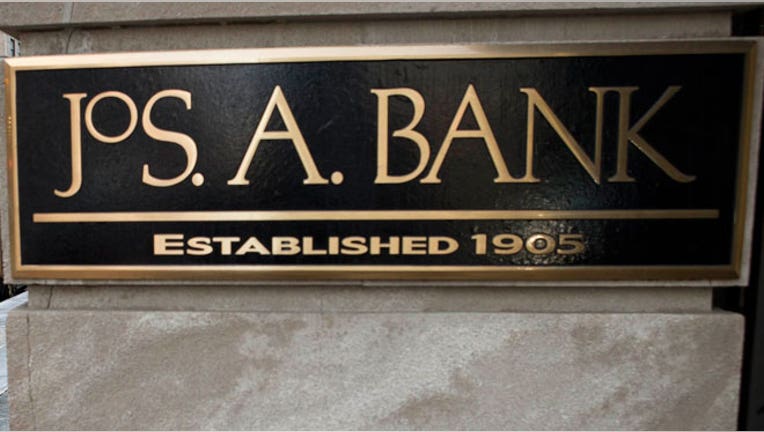 Jos. A. Bank Clothiers (NASDAQ:JOSB) rejected the latest takeover bid from Men's Wearhouse (NYSE:MW), although the company opened the door to talks with its rival suit seller.
Men's Wearhouse sweetened its proposal to buy Jos. A. Bank on Monday, upping its tender offer to $1.78 billion. But the Houston-based retailer said it would be willing to again raise the bid from $63.50 a share to $65 if Jos. A. Bank allows for limited due diligence.
In turning down the hostile bid, Jos. A. Bank agreed to meet with Men's Wearhouse and open its books. Jos. A. Bank said it hopes to determine exactly how much Men's Wearhouse is willing to pay for the company.
"On the basis of your unsolicited revised proposal indicating a willingness to pay a higher price subject to certain conditions, our Board has authorized our meeting with you to establish a process that will enable you to advise our Board as to the highest price you are prepared to pay in an acquisition of Jos. A. Bank," chairman Robert Wildrick wrote in a letter sent to Men's Wearhouse late Thursday.
Men's Wearhouse accepted the invitation on Friday. In a own letter sent on behalf of the board, Men's Wearhouse CEO Douglas Ewert said the company "would be happy to discuss" a potential deal with Jos. A. Bank.
"We look forward to working collaboratively with the Jos. A. Bank Board and management to effect this combination," he wrote.
The retailers have been in a months-long acquisition battle, which began in September when Jos. A. Bank made a hostile bid to acquire Men's Wearhouse. The offer was swiftly rejected, and then Men's Wearhouse began its own acquisition efforts.
Earlier this month, Jos. A. Bank complicated a potential merger when it agreed to buy retail chain Eddie Bauer for $825 million. However, it reserved the right to terminate the deal if a superior transaction emerged.
Shares of Men's Wearhouse rallied 4.5% to $52.70 in pre-market trading. Jos. A. Bank was up 3.8% at $62.60.