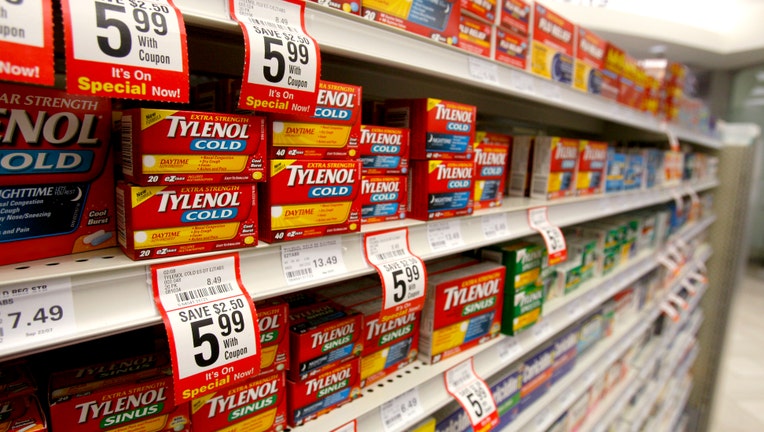 Johnson & Johnson (NYSE:JNJ) reported stronger-than-expected third-quarter earnings and raised its full-year outlook on Tuesday as new drug approvals helped expand its pipeline and over-the-counter sales picked up.
The New Brunswick, N.J.-based maker of pharmaceutical and consumer products reported net income of $3.0 billion, or $1.04 a share, virtually flat from a year ago.
Excluding special tax items and transaction costs, J&J said it earned $1.36 a share, topping average analyst estimates in a Thomson Reuters poll by four pennies.
Revenue for the three-month period increased 3.1% to $17.6 billion from $17.1 billion in the 2012 period, beating the Street's view of $17.44 billion.
"Our third-quarter results reflect the solid, demonstrable results in achieving our near-term priorities while also advancing our longer term strategic growth drivers," J&J CEO Alex Gorsky said in a statement.
Among its successes last quarter were launching new products in a bid to expand its pipeline. J&J received European Commission approval for Simponi, the treatment for active ulcerative colitis in adult patients, while the U.S. Food and Drug Administration gave the green light to Simponi Aria, used with methotrexate to treat rheumatoid arthritis in adults.
New drugs such as Zytiga, an oral treatment for metastatic prostate cancer, as well as traditional over-the-counter medicines including Tylenol and Motrin helped to offset declining sales from other blockbuster drugs including Aciphex amid generic competition.
Despite the lingering effects from the so-called patent cliff, J&J raised its fiscal 2013 earnings guidance to between $5.44 and $5.49 a share, excluding one-time items, which brackets the consensus view of $5.46.
Shares of J&J were up 1.2% in early trade to $90.88.