Johnny Manziel interested in coaching if NFL career is over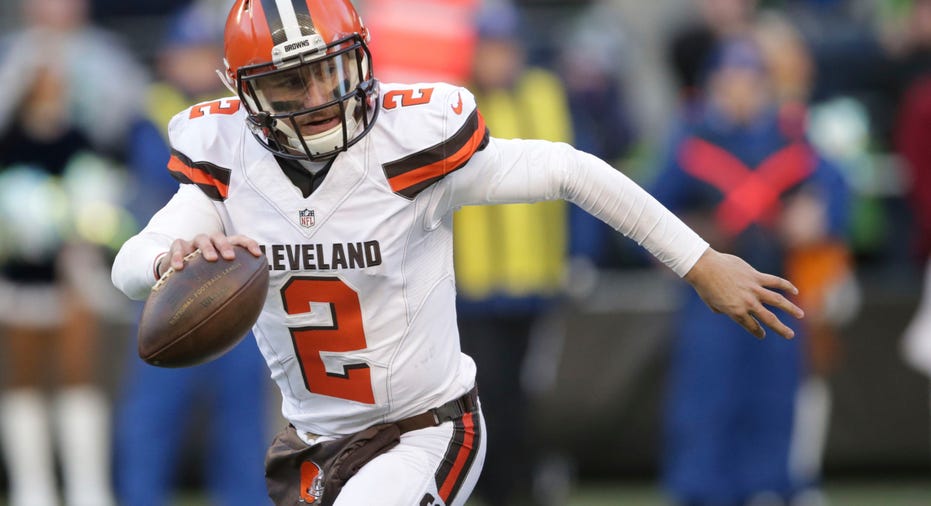 Free agent quarterback Johnny Manziel wants to enter the coaching field if he can't secure another job with an NFL team, according to an interview published late Monday.
"I'd do something involved with sports. I can't get away from it," Manziel told "Outkick the Coverage" founder Clay Travis last weekend at the International Football Betting Conference in Costa Rica. "I've had to ask myself that a little bit as of late over the past year, but at the same time I'd want to be involved in some way, whether it's coaching, whether it's doing something like that. So I think that'd be my route."
When asked where he would like to coach, Manziel said "probably college." The 24-year-old quarterback won the 2012 Heisman Trophy while attending Texas A&M University and was selected by the NFL's Cleveland Browns in the first round of the 2014 NFL Draft.
The Browns released Manziel after the 2015 season amid allegations of substance abuse and a high-profile domestic incident with a former girlfriend. Manziel has been a free agent ever since. It's unclear if Manziel would face an additional suspension if he returned to the league.
Manziel told Travis that he was "hard-headed" while playing in college, ESPN reported.
"I look back right now and think about how big of just a kid I was. And a lot of regrets I have, especially with my second year in college, not treating it kind of the way [I did] my first year," he said.