J&J Cuts Max Dose on Extra Strength Tylenol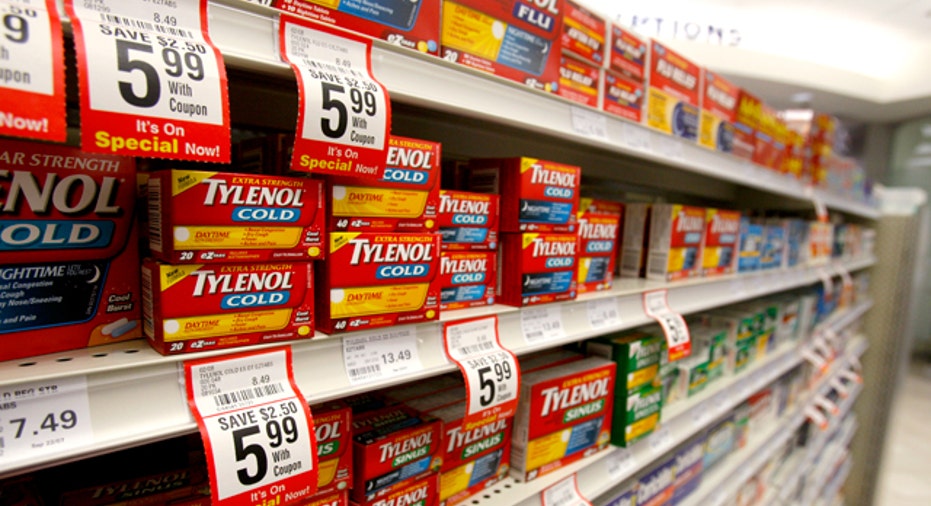 Johnson & Johnson (NYSE:JNJ) is lowering the maximum daily dosage for Extra Strength Tylenol to six pills a day from eight in an attempt to prevent accidental overdose of the drugs main ingredient, acetaminophen.
The active ingredient is used in more than 600 over-the-counter and prescription medications, including Sudafed, Nyquil and Vicodin. J&J said more than 50 million Americans each week use acetaminophen to treat conditions such as pain and fever.
Some people accidentally exceed the recommended dose when taking multiple products at the same time, often without realizing they contain acetaminophen or by not reading and following the dosing instructions, Dr. Edwin Kuffner, vice president of OTC Medical Affairs and Clinical Research at McNeil Consumer Healthcare.
While acetaminophen is safe when used as directed, too much of it can cause liver damage, he said.
McNeil, which is the healthcare unit of J&J that makes Tylenol, said it has informed the U.S. Food and Drug Administration of the new instructions, which will appear on Extra Strength Tylenol packages beginning in the fall of 2011.
The company, which has recalled more than 50 million bottles of Tylenol since late 2009 due to reports of a musty odor, said it will also lower the maximum daily dose for Regular Strength Tylenol and other adult acetaminophen-containing products starting next year.
For now, J&J said users can continue taking the drugs as currently labeled.