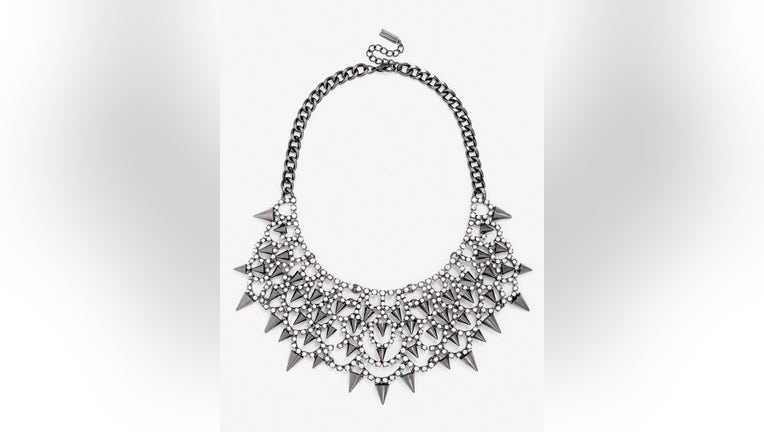 Affordable jewelry startup BaubleBar has raised a $10 million Series B, bringing total funding to $15.6 million.
Chris Burch (of Tory Burch and C. Wonder) led the round with his firm Burch Creative Capital, with participation from previous investors Accel Partners and Greycroft Partners.
Co-founder Daniella Yacobovsky said the new funding will be used to support BaubleBar's growth. The New York City startup's strategy increasingly depends on brick-and-mortar retail partnerships. Yacobovsky said BaubleBar is now sold in all 117 Nordstrom stores as of last week, after launching in 35 Nordstrom locations in April. BaubleBar also sells its jewelry in Anthropologie.
"We have done a lot of experimentation with offline popup shops, and for us, it was really obvious from the beginning that we wanted to have something in an offline capacity. We're building a brand from scratch, and to do that we, have to properly allow customers to interact with the product offline," said Yacobovsky. She said basket size is three times higher for offline shoppers than those accessing the BaubleBar website.
Yacobovsky said the round will help BaubleBar beef up its distribution and fulfillment facilities. Currently, BaubleBar fulfills orders and ships from its headquarters in Manhattan's Flatiron neighborhood, but Yacobovsky said the company is looking at possible locations for distribution facilities in Brooklyn and Queens. He also said BaubleBar is currently in conversation with a number of additional retail partners.
Burch told FOXBusiness.com in an email that he sees a major opportunity for BaubleBar. According to Yacobovsky, each month's sales have tripled from the previous year.
"I was incredibly impressed with their business as a whole and especially their sourcing model - it's amazing how they've been able to apply a fast fashion merchandising strategy to this product category. It was clear to me that BaubleBar has a great opportunity to really become a leader in fashion jewelry, which is why I wanted to become their partner. I'm looking forward to working with them on expanding the business in both direct to consumer and wholesale," said Burch.