Jewelry Startup Aims to Do Good by Being Knotty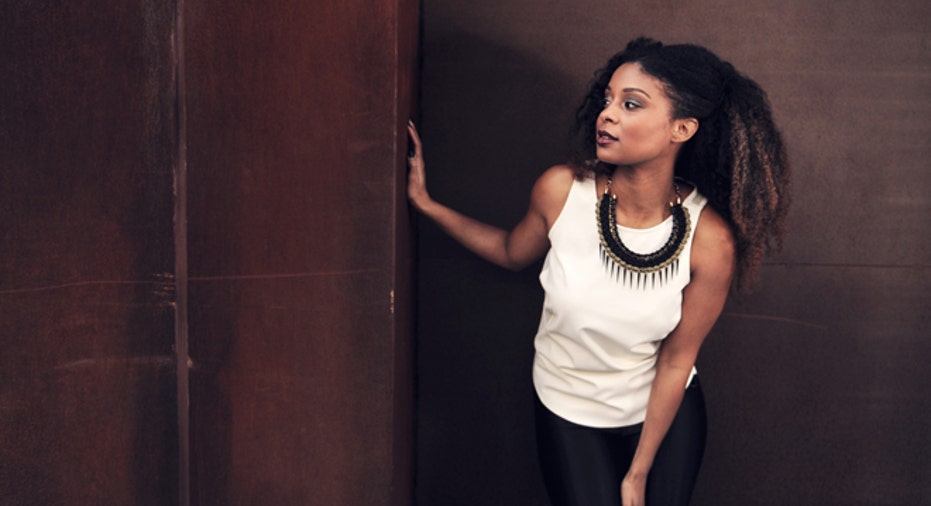 Social Business Spotlight: A Look at Entrepreneurs With Heart
Business: Knotty Gal, @DoGood_BeKnotty
Who: Nur-E Gulshan Rahman and Nur-E Farhana Rahman, Co-founders and mother-daughter duo
What: Knotty Gal is a for-profit social accessories brand that produces unique, knotted, handmade jewelry and donates a portion of the proceeds to benefit girls' education in Bangladesh.
When: May 2013 (official launch)
Where: Greater New York City area
How: After a 2011 trip to the Bhandari Girls' School in Bangladesh, which was founded by her maternal great-grandfather in the 1960s, Nur-E Rahman came back overwhelmed by its "the run-down state" and lack of resources. At the time, she had been working as a government consultant and contractor for USAID, and remembers thinking, "enough is enough," vowing to find a way to help the school.
Somewhat serendipitously, as Rahman puts it, her mother, with whom she shares a name, had worked at a number of places crafting intricate knots that often appeared on items for designers like Ralph Lauren and Carolina Herrera. The mother-daughter duo had the idea to turn her knots into jewelry and use a portion of the proceeds to raise money for the school.
"I started wearing the samples out and would get so many compliments," Rahman said. "That's when we knew we were onto something exciting, and after many late nights and careful planning, I ultimately left my career as a consultant to become Knotty full-time!"
In the year since they launched, Knotty Gal has gained traction among top fashion brands. The company was selected for a trunk show at Henri Bendel flagship and is participating in the second annual Tory Burch Holiday Market.
This month Knotty Gal launched a Kickstarter campaign (which closes on Dec. 17) to raise funds to expand their manufacturing and scale their business. Initially, nearly everything was handmade by Rahman's mother, and "though she's incredibly talented, she's just one person." At times Knotty Gal has been unable to keep up with demand. Rahman says the funds will allow them to switch full production to a New York manufacturer, and hopefully market the jewelry to a broader audience by participating in an industry trade show.
"When Knotty Gal grows, more money goes back directly to the school, and when that happens, we increase our chances of making a small change for the better in the lives of over 1,200 girls," she said.
The social enterprise is 100% self-funded, and at publish time, Knotty Gal's Kickstarter campaign had raised a little over $7,300.
Biggest challenge: Coming from a government and consulting background, and lacking any contacts in the fashion accessories industry has posed quite the challenge in trying to break into the space. That said, Rahman says that underdog persona has only propelled them to work even harder in developing a strong sense of brand identity.
"In a sense, what has been and sometimes continues to be our biggest challenge has also been one of our biggest blessings," Rahman said. "Because we've approached everything with an outsider's perspective, [we] feel more at ease thinking outside the box and taking chances."
Greatest reward: "Without a doubt, the most rewarding part has been knowing that we're making a small difference in the lives of the girls at the Bhandari Girls' School," she said.
In fact, doubling down on this commitment, even before founding Knotty Gal, the ladies signed a contract with the world's largest NGO BRAC to provide computer education training to girls. "It feels really good to know that the girls will be developing critical skills that will give them a competitive edge in Bangladesh's changing university and work environments," Rahman said.