Jet Smarter Aims to be 'Uber' of the Air With New App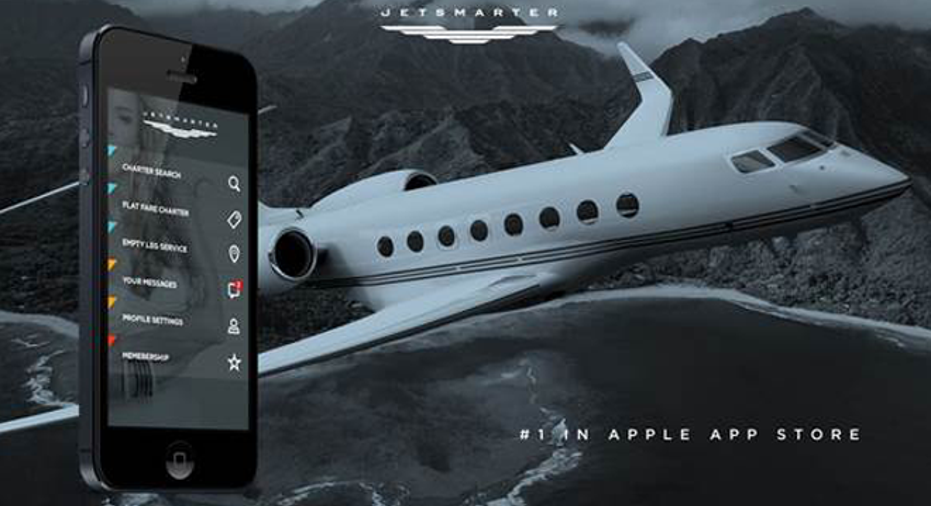 The "Uber" of the air is now available for passengers looking to hail a jet.
Jet Smarter, which launched in March 2013, recently introduced their mobile app "Private Jet" aimed at expediting airline travel.
"Time is money. If you can get to three meetings in one day people will do it," Jet Smarter CEO Sergey Petrossov said.
Instead of bringing chauffeur-driven black taxis straight to your location, Private Jet allows flyers to track private jets en-route to private airports, detail itineraries, shop fares and even adjust in-flight cuisine, according to Petrossov. As he sees it, the ability to receive push notifications, and book private flights across America at rates comparable to business class fares empowers the consumer.                                                                             The average user of the Private Jet mobile app is time-conscious, tech-savvy -- and worth $5 million, says CEO Sergey Petrossov.
But millionaire jet-setters are not Jet Smarter's entire customer base. In fact, Petrossov sees the future user as a college-aged young adult booking "empty-leg" deals -- or already-empty seats on flights returning to private airports.  For $150 a flyer can go from Los Angeles to Las Vegas on a last-minute flight.
However, the rapid expansion of the private jet marketplace has some worried that consideration of possible consumer safety risks is being forgone for efficiency.
Most TSA checks such as bag checks and metal-detector tests do not apply to private flyers, but according to a NTSB official, flyers must still undergo background checks.
David Ropeik, an internationally regarded risk consultant, stated that the rise in risk is probably negligible when flyers fly private.
Still, he says, "if they've gone through the screening, which regular customers go through, then there probably isn't much of a change in the risk profile in that class of regular passengers."
Private Jet operates mainly on the East and West coasts where private airports are abundant and large cities are clustered.  As consumers catch on and buy more fares within "the golden triangle" of Los Angeles, New York and Florida, Petrossov said Private Jet is ready to go global and "offer the service worldwide." Jet Smarter's longer-term goal is to expand into China over the next five years.
With 200,000 downloads, Private Jet's success comes during a time of overhaul in the airline industry that according to Petrossov, is long overdue.
"There are so many private airports and underutilized areas in the United States, as we lower the cost people will use it more because it is more effective and efficient."
Petrossov, a frequent private flyer, saw an opportunity to restore efficiency and effectiveness in the private flight industry when launching Jet Smarter. After a conversation with friends in 2012 when Uber was just becoming popular, the idea came to Petrossov for an "Uber" for planes.
"Every good business idea starts with one little conversation and a piece of paper," he says.
According to the National Airline Safety board, consumer use of airlines rose 30% since 2001.  As flight prices continue to go up, his goal for Jet Smarter is to eventually draw customers from larger airlines and thereby making private flying more accessible and linear.
"We're democratizing the industry."