Jeep Grand Cherokee, Ford Explorer get 'poor' ratings in new safety test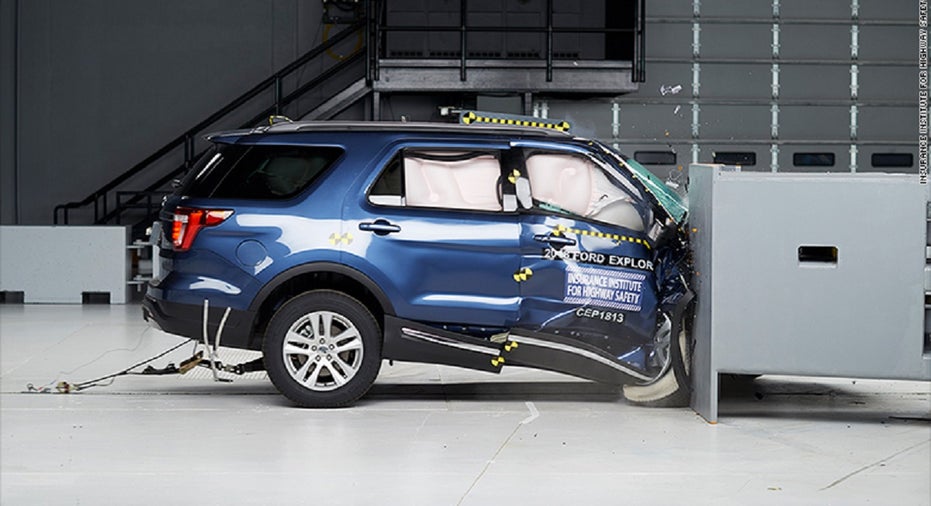 Two of America's most notable SUVs have earned a "poor" rating in a new crash test.
The report, which was released on Tuesday, by the Insurance Institute for Highway Safety (IIHS), found that both 2018 models of the Jeep Grand Cherokee and Ford Explorer failed to pass certain safety requirements.
The SUVs were among eight SUVs tested but were the only ones to earn the unfavorable rating.
The Jeep Grand Cherokee received a "poor" score for both its passenger restraints and kinematics and lower leg and foot injuries, while the Ford Explorer lacked in its overall structure and hip and thigh injuries. The group reported that the Explorer's door frame even crushed inward during the impact by more than a foot in some places.
However, the 2019 Kia Sorento, the 2018 Volkswagen Atlas, and 2018 GMC Acadia all passed with an overall "good" score.
Russ Rader, a spokesperson for IIHS, told FOX Business that the group was "not surprised that we found a range of performance" throughout the models because their test is new.
"Some manufacturers haven't yet engineered their vehicles to handle it. You can't predict what kind of crash you might get into. If you're in the market for a new midsize SUV, you should look for the models that earn top ratings across the board in safety tests," Rader says.
In a statement to FOX Business regarding the report, a Ford spokesperson defended the safety of its Explorer, saying the car "is a safe vehicle and has earned the highest 5-star overall NCAP ratings in the U.S. as well as 'good' ratings in front and side IIHS test modes."
"We fully expect next year's all-new 2020 Explorer will perform well on both SORB test and other tests," the spokesperson adds.
A spokesperson for Jeep did not immediately respond to FOX Business' request for comment on the rating.
During the IIHS test, each vehicle is propelled at 40 miles an hour and then crashes into a barrier to mimic the impact of a vehicle with another car or tree with just the outer part of the bumper.