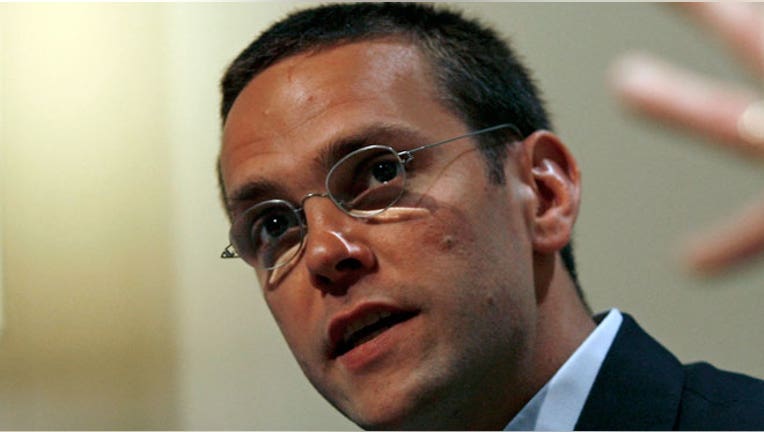 News Corp. (NASDAQ:NWSA) revealed on Wednesday that James Murdoch, the son of Rupert Murdoch, will let go of his executive chairman title at the media giant's embattled U.K. publishing arm.
The announcement comes as the company finds itself embroiled in a scandal over alleged hacking in the U.K. at media properties owned by News International.
While James Murdoch is stepping down as News International executive chairman, he is holding onto his title as deputy chief operating officer at News Corp., allowing him to focus on its international TV business.
"We are all grateful for James' leadership at News International and across Europe and Asia, where he has made lasting contributions to the group's strategy in paid digital content and its efforts to improve and enhance governance programs," Rupert Murdoch said in a statement.
Shares of News Corp. rose 0.8% to a fresh 52-week high of $20.00 Wednesday morning as the U.S. markets opened.
News Corp. is the parent of FOX Business as well as a slew of other media properties, including The Wall Street Journal and the New York Post.
Rupert Murdoch has promised "to get to the bottom of prior wrongdoings" at News International, whose tabloids have been accused of hacking into the voicemails of British citizens. Questions remain about how much executives at the U.K. publishing arm of the company knew about the nature of the hacking at the News of the World and other publications.
News Corp. said News International CEO Tom Mockridge will stay on in his current role, reporting to Chase Carey, the chief operating officer at News Corp.
"With the successful launch of The Sun on Sunday and new business practices in place across all titles, News International is now in a strong position to build on its successes in the future," James Murdoch said. "As Deputy Chief Operating Officer, I look forward to expanding my commitment to News Corporation's international television businesses and other key initiatives across the company."
The move comes after James Murdoch was relocated from London to the company's headquarters in New York.
"Now that he has moved to New York, James will continue to assume a variety of essential corporate leadership mandates, with particular focus on important pay-TV businesses and broader international operations," Rupert Murdoch said.