J.P. Morgan Confirms Energy Probe as Regulatory Troubles Mount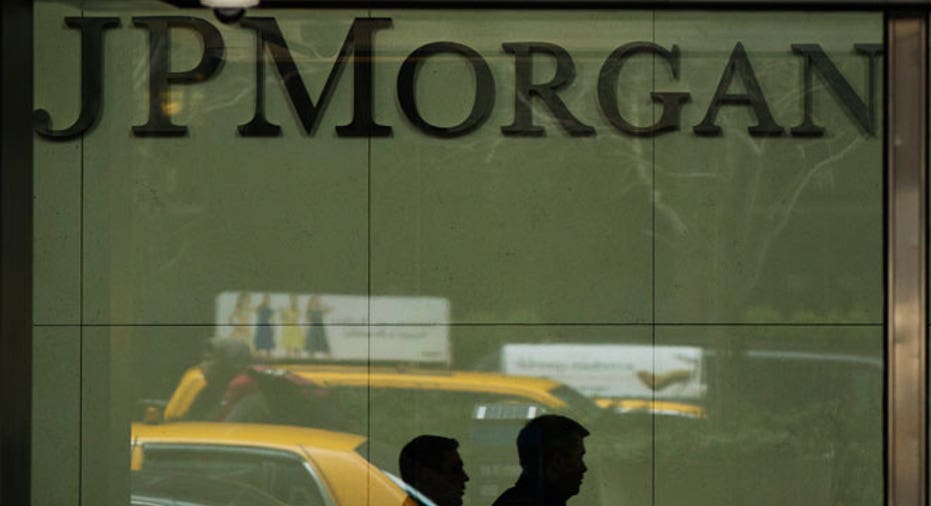 Confirming reports of mounting regulatory trouble, J.P. Morgan Chase (NYSE:JPM) acknowledged on Wednesday it is the target of a possible enforcement action by the top U.S. energy-market regulator.
The disclosure, in a Securities and Exchange Commission filing, comes as J.P. Morgan is attempting to persuade major shareholders to vote against a proposal that would remove the chairman title from CEO Jamie Dimon.
The largest U.S. bank by assets said it is the target of a possible enforcement action by the Federal Energy Regulatory Commission, or FERC, and that targets of potential action include "firm personnel."
J.P. Morgan said it received a notice in March that FERC staff intended to recommend that the commission bring a possible enforcement action.
The bank said FERC issued an order in November suspending J.P. Morgan Ventures Energy Corp.'s market-based rate authority for six months, beginning on April 1. That suspension was based on its findings that "statements concerning discovery obligations" made in the FERC probe violated the agency's rules on "misleading information," the company said.
The March notice said investigators determined that J.P. Morgan devised "manipulative schemes" that turned "money-losing power plants into powerful profit centers" and one senior exec gave "false and misleading statements" under oath, The New York Times reported last week.
The FERC probe determined that  top J.P. Morgan exec Blythe Masters "falsely" denied under oath her awareness of schemes carried out by a group of energy traders in Houston, the Times said.
"We strongly dispute that Blythe Masters or any employee lied or acted inappropriately in this matter," a J.P. Morgan spokesperson said last week. "We intend to vigorously defend the firm and the employees in this matter."
The now-confirmed FERC probe adds to the litany of legal troubles at J.P. Morgan, which had not long ago avoided many of the regulatory issues impacting its peers.
In addition to the energy investigation, J.P. Morgan faces ongoing probes into how it collected credit card data and its handling of the Bernie Madoff Ponzi scheme, previous reports have indicated.
After jumping 1.26% to $49.76 during regular trading, shares of New York-based J.P. Morgan dipped 0.22% to $49.65 in extended trading Thursday evening.
In recent weeks the two largest proxy advisors in the U.S. have advised J.P. Morgan shareholders to vote in favor of a proposal that would split the CEO and chairman positions at the bank, effectively downgrading Dimon's role.
Proponents cite the London Whale trading scandal, which caused more than $6 billion in losses, as well as oversight benefits. Others believe Dimon deserves to keep both titles, given his track record of building J.P. Morgan and steering the banking giant through the scary financial crisis.