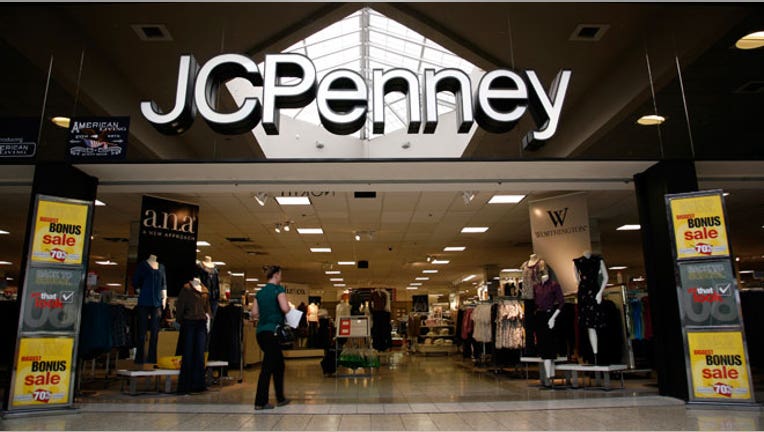 A year after poaching CEO Ron Johnson from Apple (NASDAQ:AAPL) in an effort to revive sales, J.C. Penney (NYSE:JCP) continues to struggle to find its footing.
In the shadows of a 26% decline in same-store sales, sliding traffic and a turnaround strategy that has yet to take hold, a new wave of skepticism from analysts and investors has started hitting the ailing retailer.
Observers will look to the Plano, Texas-based department store this holiday season to prove that bold decisions enacted this year have started to pay off.
"Management continues to admit it is learning and adapting, but the learnings will have to produce positive results in early 2013 ... otherwise, support for the strategy among investors and importantly suppliers will diminish," BMO Capital analysts said in a note released on Monday.
Bearish analysts from Credit Suisse downgraded the retailer on Monday to "underperform" from "neutral" and lowered their price target to $15 from $25, while BMO Capital analysts cut their target on J.C. Penney to $18 from $25 on a "market perform" rating.
Both negative notes reflect a general skepticism over Penney's turnaround strategy, with BMO saying that some elements have not been well thought out and Credit Suisse pointing to concerns that it will not be able to stabilize its business in a timely fashion.
"Since reporting a worst-case scenario 3Q12, those concerns have only escalated," Credit Suisse said in a research note released on Monday.
In a reflection of its growing bearishness on the brand, BMO also lowered its outlook on J.C. Penney's fiscal 2012 non-GAAP loss per share, now forecasting a loss of 92 cents from an earlier estimate of a 17-cent profit, below the consensus' 14-cent profit. It reduced its fiscal 2013 EPS outlook to 25 cents, widely below the Street's $1.33 a share.
J.C. Penney's third-quarter results fell widely short of Wall Street expectations on Friday, with sales plummeting a whopping 26.6% to $2.9 billion and a loss of 93 cents a share falling sharply below average analyst estimates in a Thomson Reuters poll.
On Monday, as analysts and investors continued to digest those results and looked toward the crucial holiday shopping season, shares of J.C. Penney fell nearly 13% to a multi-year low of $17.90.
"JCP must find a way to significantly slow the sales decline within the next six months," Credit Suisse analysts wrote in the report. "If it doesn't, management's attempt to 'bet the company' could become more problematic."
Johnson, the brain behind Apple's Genius Bar retail strategy, was brought into J.C. Penney a year ago to try and shake things up. He has successfully done that, ditching discounting and sales and announcing a complete overhaul of the in-store experience. However, transitioning an entire brand takes time, and that is one thing Johnson seems to be running out of as shareholders and analysts get antsy on the hunt for tangible results.
"J.C. Penney is trying to execute a really difficult transition," said Tim Calkins, a marketing professor at Northwestern University's Kellogg School of Management. "The strategy is sound but the question is how long can they stick with this given the results are fairly dismal."
Johnson admitted last week that the "fair and square" policy that eliminated sales and simultaneously distanced patrons earlier this year may have been confusing, possibly contributing more to a decline in sales than a gain.
Further distancing itself from the "no more coupons" strategy, J.C. Penney on Monday said it will host "its only sale of the year" this Black Friday, with more than 1,100 J.C. Penney stores opening their doors at 6 a.m. the day after Thanksgiving.
In an effort to drive in-store traffic, which fell 12% in its most recent quarter, it will also give away more than 80 million so-called holiday buttons to potential customers that enter its stores, which can be redeemed later online for a slew of gifts.
"J.C. Penney is going through very delicate balancing act," Calkins said. "It's entirely the right thing to do for the brand but short-term results are dismal and will continue to be until the new brand begins to work and pulls people into the store."
The Black Friday plan is yet the latest move by Johnson that has sent mixed signals to customers. But it's also a necessary one as the company tries to buy time as it maneuvers through a lengthy overhaul and tries to keep up with rivals like Macy's (NYSE:M) and Kohl's (NYSE:KSS) this holiday season.
Penney's problem is two-fold: it's difficult to get people to change the way they look at a brand, especially something as drastic as ditching discounting and sales. At the same time, revamping an entire image through new pricing, promotions and a complete transformation of the in-store experience is costly and can weigh heavily on near-term sales.
With this in mind, pressure is mounting on J.C. Penney to prove itself in the fourth quarter, the busiest time for retailers that makes up a large chunk of their annual sales.
"There's no question that J.C. Penney is adjusting course," Calkins said. "They are slowing down the pace of their strategic shift to buy some time and to let it unfold."
While it may take longer than the retailer expected, J.C. Penney will likely continue down its current path in hopes that it will be able to buy enough time to prove the strategy is effective long-term before it loses too many more supporters.
People are looking for indicators that the strategy is working, and only once Johnson is able to show that will investors "give him the time to execute" it, Calkins said.