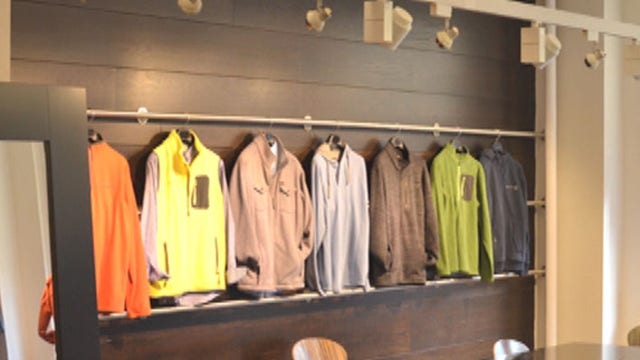 Activewear sales increased 7% more than the general apparel market in 2013, which NPD Group says is thanks in large part to consumers' growing passion to be more fit -- and look the part.
For the last 20 years, family-run outdoor apparel maker Free Country has been in the business of outfitting adventure-seeking, outdoorsy types with a product line based on having fun.
"I think we come from a very unique perspective," Free Country Founder and CEO Ira Schwartz says.
"We really started with a simple idea of making a product that people were going to have fun wearing, a product that wasn't going to have too serious of an attitude and had great approachability."
Schwartz, a native New Yorker and avid skier who attended college in Colorado, broke off from his parents' fur business in 1990 to launch Free Country. He credits much of his retail savvyness, especially when it comes to business negotiations in foreign markets, to his experience working in the family business.
"I learned a lot of different core competencies … watching my Dad and other family members conduct their business, and those lessons and experiences really suited me well," Schwartz says.
The initial brand focused on men's activewear. In 1994, Ira's wife and Free Country Executive Vice President Jody Schwartz joined the company. Shortly after, the label added a women's line, followed by a children's division in 2001, and in 2008, a swimwear collection. Today, Free Country is a $100-million business at wholesale level, and $350-million at retail, according to the company.
Schwartz says his wife was the catalyst for expansion and says her insight into cutting-edge fashion at approachable pricing fostered the "value-quality relationship" that is their "X-Factor" – which they feel is one of their best strengths in the business.
"We really understand what high-brand is all about and try to translate that into value price points or approachable price points for the consumer … not to have to take out a second mortgage," says Schwartz.
When asked about the dynamics of being a husband-and-wife executive team, Jody Schwartz admits it certainly isn't for everybody, but offers that as long as you know how to leave things at the office, it can be great to take things home.
"There's nobody that understands your day-to-day, your business life better than your work partner and if that's the same partner you have at home, then you really have a great insight together," she says.
What's the other secret to success for this duo?
"Like what you sell, and sell what you like," says Schwartz.