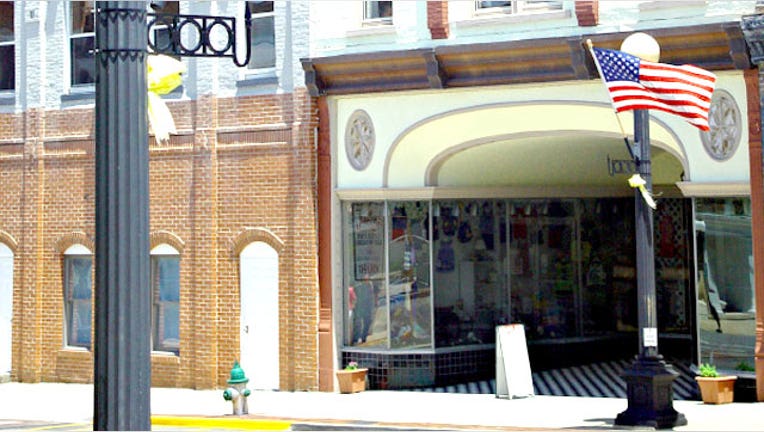 2013 was a mixed bag. The government shutdown and the uncertainty surrounding the implementation of ObamaCare certainly did not benefit small business owners.
However, the budget deal forged at the end of the year provided confidence that there would not be another hurtful showdown in the near future. As the year progressed, we saw record gains by the stock market and a rebound in the real estate market across the nation. The unemployment rate has been dropping steadily and is hovering around 7 percent, far from the nearly10 percent unemployment rates during 2009 and 2010. Further, interest rates for small business borrowers are still low, and banks are beginning to lend again, although not yet at pre-recession levels.
Under pressure from Dodd Frank, banks are more willing to lend to small businesses. New players in the game are creating competition. Alternative lenders made great inroads during 2013. In the coming year, I see other financial institutions, such as insurance companies and even institutional investors, becoming bigger players in the small business lending marketplace. Increased competition typically means lower interest rates and better deals for borrowers.
In the small business lending space, look for lenders to increasingly implement online loan application platforms on their websites. The banks and other lenders which have invested in this technology have already been rewarded for it and are doing increased amounts of deals. Companies that do not keep up with advances in technology are destined to fall behind. The incorporation of technology was a driving force in the success of alternative lenders for small business because they could accept and approve loan applications quickly and deliver the funding quickly.
In 2014, the key will be to make financial platforms compatible with mobile applications. Young entrepreneurs increasingly want to conduct business on their smart phones. Optimizing small business lending platforms for mobile is a smart investment for banks and non-bank lenders. I predict that larger banks will start to scale back on their brick-and-mortar branches, many of which are losing money. People use banks differently today than they did just ten years ago. We must have change to progress.
My advice to small business owners is not to make New Year's Resolutions. They should make New Month's Resolutions. Every time the calendar page turns, it is an opportunity to reassess cash flow, profit and loss and business growth. Any small company owner must have his finger on the pulse of his business. It does not make sense to only look at the books and take measures to improve once a year.
Instead, create measurable goals for each month and then take an hour at the end to determine your progress. This is particularly important for companies that are in the early stages of operation.
January is a good time to stop and reevaluate your successes and disappointments during the previous year.
•                Did you gain as many new customers as you hoped?
•                How many customers did you lose and why?
•                What could you have done to streamline your operations?
•                How could you have improved your marketing?
•                Did you have cash on hand for slow periods?
•                How well are you poised for growth in 2014?
Think about your overall goals for growth in 2014 and then figure out what steps to take on a monthly basis in order to achieve them. Think New Month Resolutions rather than New Year's Resolutions. Setting and reaching your short-term goals is the appropriate way to achieve long-term growth and profitability. Instead of vowing to increase business by 20% this year, shoot for a 1-2 percent increase each month. Then, you will not be intimidated by your own numbers, nor will you procrastinate because the end-of-the-year assessments are so far away.
Lastly, for budding entrepreneurs, NOW is the time to take the plunge and go into business for yourself. Capital is available at reasonable interest rates, the overall economy is showing signs of life, the flow of cash from lenders to borrowers is much better than it was during the recession.
Meanwhile, Corporate America no longer offers "jobs for life." The only way to guarantee a "job for life" is to create one for yourself. In turn, as your company grows, you will create jobs for others. That's the American way. Take it from someone who came to America from half a world away as a student in 2003 with only a few hundred dollars in his pocket. The reason immigrants come to this country is because of the opportunity it offers and the support the American culture has for entrepreneurship. Take advantage of it!
Rohit Arora is co-founder and CEO of Biz2Credit, an online resource that connects 1.6 million small business owners with 1,200+ lenders, credit rating agencies and service providers such as CPAs and attorneys via its Internet platform.  Since 2007, Biz2Credit has secured more than $1 billion in funding for small businesses across the U.S.  Follow Rohit on Twitter @biz2credit.