Is UAW Deal Close? Fiat Chrysler May Be First in Line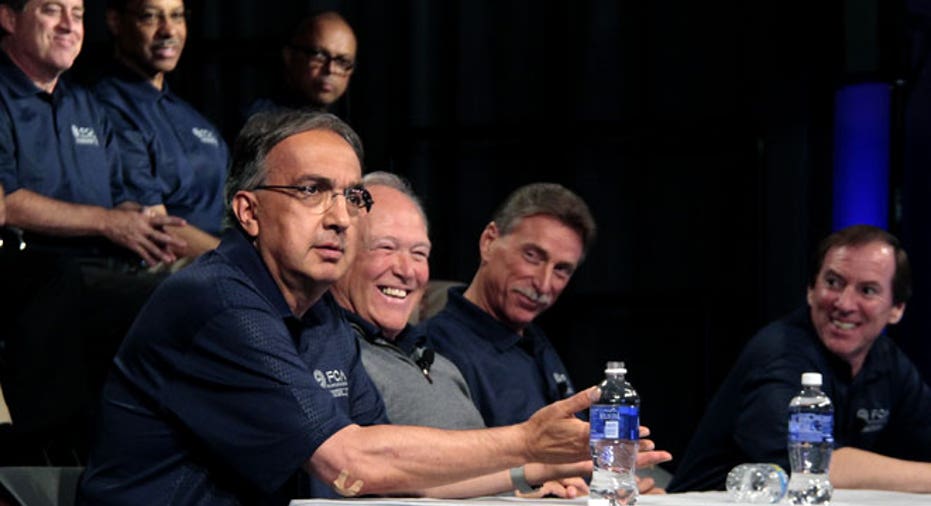 UPDATED
Talks between the United Auto Workers union and Detroit's Big Three automakers are going down to the wire.
Current labor contracts expire at midnight Tuesday morning, and the industry's 140,000 hourly production workers are anxiously waiting for the outcome of negotiations. The UAW, which traditionally selects one company to create a template for the remaining two contracts, surprisingly chose Fiat Chrysler Automobiles (NYSE:FCAU).
FCA is the least profitable of the group, so industry watchers expected the UAW to go with General Motors (NYSE:GM) or Ford (NYSE:F), both of whom have recorded strong North American profits amid U.S. sales growth.
However, FCA has been the most vocal automaker on the subject of a tiered-wage system that breaks employees into two groups. Veteran workers are paid around $28 an hour in Tier 1, while employees hired after 2007 receive up to $19 an hour in Tier 2.
The Italian-American company's CEO, Sergio Marchionne, said FCA would "try our darnedest to close it up." Because FCA has the largest proportion of lower-paid employees, labor costs would surge if many Tier 2 workers are promoted, something that is stipulated in the current contract.
Negotiators are working against the clock, but the two sides may be nearing an agreement. Marchionne canceled plans to visit the Frankfurt International Motor Show in Germany. FCA said he will remain in the U.S. to handle business matters.
Aside from two-tier wages, there are other sticking points as GM, Ford and FCA look to hammer out new four-year contracts.
The UAW wants the industry to give factory employees a raise. Tier 1 employees have been paid around $28 an hour for the last 10 years.
Other issues could include quality control, given the number of recent auto recalls.
UAW members approved plans to strike if new contracts are not signed in time. But the current agreements will likely be extended to allow for more talks.
If the union does call for a strike, the impact on automakers could be minimal. In 2007, a Chrysler strike lasted just six hours.
In a letter to members Monday, the UAW expressed that a deal before midnight appeared unlikely.
"Although we have been meeting for months now, there are still many items of importance to be reconciled," Norwood Jewell, the director of UAW's Chrysler department, wrote in the letter. "The current four-year contract is due to expire tonight. It is our goal to structure a new agreement for your approval."