Is RadioShack Back? Nick Cannon Thinks So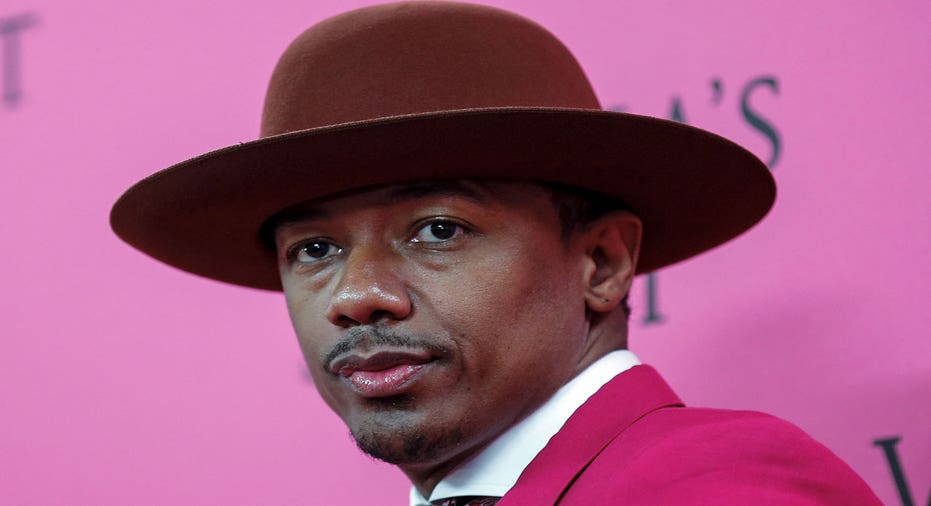 RadioShack's comeback is now partly in the hands of actor and DJ Nick Cannon. The host of America's Got Talent was named RadioShack's chief creative officer on Wednesday. This is the first big celebrity hire since the company's brand was purchased by hedge fund Standard General last spring, following its bankruptcy earlier this year.
"Nick is going to play a real role in helping us think through innovation," said Michael Tatelman, RadioShack's chief marketing officer, during an interview with FOXBusiness.com.
Tatelman described Cannon as a "very savvy guy" when it comes to music, understanding kids and S.T.E.M  (science, technology, engineering and math) initiatives. For starters, RadioShack may tap Cannon to develop playlists for its stores according to Tatelman, who declined to be specific on all of Cannon's upcoming projects. More details will be announced early next year, he said.
Celebrity-brand partnerships are quite common and have had mixed results. In 2011, Intel (NASDAQ:INTC) appointed will.i.am, member of the Black Eyed Peas, as director of creative innovation in 2011 which gave the chip giant the cool factor. In 2012, J.C. Penney (NYSE:JCP) hired Ellen DeGeneres as brand ambassador. The retailer received some criticism from anti-gay groups over the hire of DeGeneres, who is openly gay.
Retail expert Burt Flickinger, of Strategic Resource Group, tells FOXBusiness.com, "generally these partnerships don't help," but added that because RadioShack is struggling to reinvent itself, "In this case it probably will. The move may help galvanize vendors and shoppers."
Cannon is the second high profile partnership for RadioShack this year. Sprint (NYSE:S) became RadioShack's exclusive mobile provider last spring.  As for future high profile tie-ups, Tatelman says he is on the lookout for more product partnerships similar to the one it has with Linksys, the retailer's exclusive modem provider.
He sees RadioShack as "brand showcase" for smaller brands that may not get top shelf space at big retailers such as Best Buy (NYSE:BBY) or Walmart (NYSE:WMT). Tatelman, perhaps with the input of Cannon, may discover some of these niche brands at venues including the Consumer Electronics Show (CES), which takes place in Las Vegas in January.
RadioShack is facing an uphill battle as it moves to shake off the stigma of bankruptcy. The money-losing company tried to re-establish itself several times in recent years but ultimately investors bailed out, forcing the company into bankruptcy in February of 2015.
Despite its well-chronicled demise, RadioShack says it's back. It re-launched its website just in time for the holiday shopping season. Along with a web presence, it maintains over 1,700 company-owned stores, including 1,400 Sprint Stores at RadioShack, and nearly 500 independent dealers.
Tatelman stressed the brand still has deep community roots, adding it's the local place to go when you need a charger and where you know the manager's name.