Is 'Madden NFL 17' A Touchdown For Electronic Arts?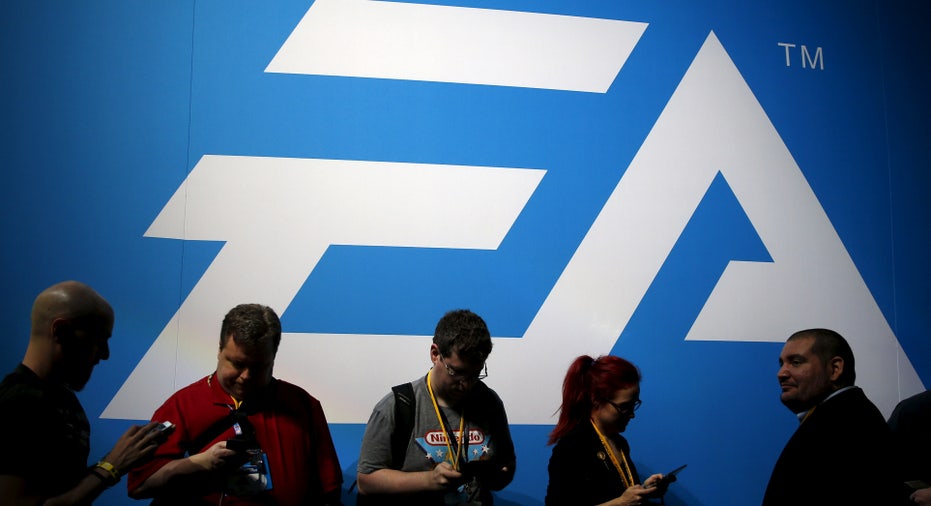 The latest edition of Electronic Arts' (NASDAQ:EA) top-selling "Madden NFL" video game franchise is a touchdown with critics – a development that could boost the series' typically strong sales figures ahead of the all-important holiday season, according to an investment firm.
This year's edition of the series features improved artificial intelligence, a more in-depth running game and an overhauled version of the popular "Franchise Mode." New England Patriots star tight end Rob Gronkowski is featured on the game's cover.
Piper Jaffray & Co., analysts said their initial sales projection of 5.5 million units for Madden NFL 17 "may be overly conservative" given "solid early reviews" of this year's game. Online review aggregator Metacritic gives Madden an 83 rating – slightly higher than the 81.9 average the series has received over the last 10 years.
"Given solid scores and a larger next-gen console base, it appears our FY17 Madden estimate for 5.5 million units through FY17 (flat year over year), may prove conservative," Michael J. Olson, a senior research analyst at Piper Jaffray, said in a note on Tuesday. "Overall, EA appears poised to benefit from continued growth of the hardware installed base as the company has a strong slate of titles through [the second half of 2016], highlighted by Battlefield 1 and Titanfall 2 in October."
The "Madden NFL" series annually ranks among the world's top-selling video game franchises. Last year's version was the second best-selling game of 2015 at brick-and-mortar stores, just behind Activision's juggernaut "Call of Duty: Black Ops III," according to market researcher NPD Group. The firm does not publicly provide exact sales figures.
"Given we are modeling for 5.5 million units, flat year over year, we believe our estimate could prove low, due to tailwinds offered by an increased console base," Olson added. "Strong sales could also boost digital revenue with Madden Ultimate Team."
Piper Jaffray reiterated its "Overweight" rating for Electronic Arts' stock and set a price target of $88.
Wall Street is bullish on EA ahead of its planned release of the World War I themed action title "Battlefield 1" and the futuristic "Titanfall 2." Both games are slated for an October release.
Barclays raised the company's price target to $88 from $82 earlier this month, citing EA's "modest assumptions" for the highly-anticipated titles. Jefferies rates EA as a "Buy" and sets a $105 price target, calling Battlefield I "EA's most important title of the year."