Is College Adequately Preparing Students for the Workforce?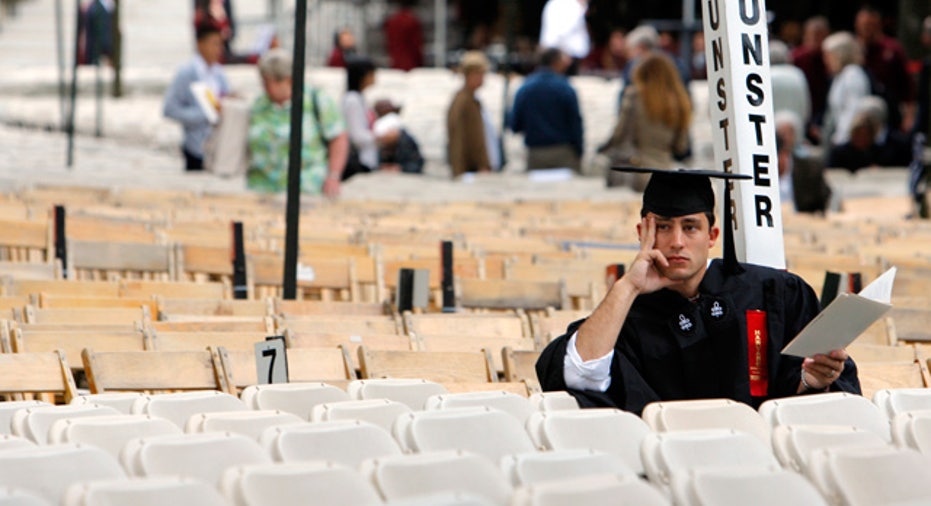 The job market isn't looking promising for grads leaving college with a degree in liberal arts.
In fact, a new report finds only 2% of companies are actively recruiting these graduates. What's more, 49% of people across generations say there are "no jobs" for those with liberal arts degrees.
Millennial Branding, a Gen Y research and consulting firm released a new report Tuesday, "The Multi-Generational Job Search" in conjunction with Beyond.com, an online career network.  The survey was conducted nationally among 2,978 respondents.
Those graduating with engineering and computer information systems degrees are in higher demand, with 27% of companies looking to hire them, followed by business degree grads at 18%.
Dan Schawbel, founder of Millennial Branding, says liberal arts degrees don't translate as neatly into post-grad careers as more structured majors like engineering.
"The classes they take, or enroll in, are not as relevant to some of the positions that are open," Schawbel says. "If you are a recruiter and have two applicants, and all things are equal, one is a liberal arts graduate and the other has a business degree—you'd rather take (the business degree), because the classes are likely more relevant to the job that's open."
And what's more, the survey finds there are 4 million open jobs in the U.S., and at least three applicants per job.
"You can be more picky than you have been in years past, because you have more applicants," he says.
But the survey points to a more disturbing trend for recent grads looking to break into the job market—employers don't feel college is preparing students for the workforce (73%). This is eye-opening as college debt in the U.S. tops $ 1 trillion and college tuition continues to rise at a faster pace than inflation.
But Schawbel says this also falls on employers, who are not able to properly communicate their needs; 61% of companies said their talent needs have changed over the past two years, but 54% haven't communicated those changes to the student marketplace.
"Millennials are living with their parents longer, there is a skills gap, so partially it is the school's fault, but employers also aren't communicating their needs, so it's partially their fault as well," he says. "Schools are being held to a higher standard."
This is making students think more about the type of degree they get, and where they go to school, he says. Thirty-one percent of student respondents say a degree isn't worth the cost, and 53% say colleges should be responsible for helping students get jobs.
"The return on investment for education doesn't justify the cost," Schawbel says. "Yes, a college degree will make you more money over your lifetime. But it's not like these schools charge less money over the next five to ten years. It's a broken system."
When hiring managers are choosing employers, cultural fit is the biggest factor, the report finds, with 43% ranking it a priority. The top three characteristics companies want when hiring are those with a positive attitude (84%), communication skills (83%) and an ability to work on a team (74%).
"Managers last year said that one of the top three things they want is a positive attitude," Schawbel says. "This has a lot to do with cultural fit—if the company and culture work for you, you will naturally be happier. It will also probably cost the company money to replace you if you are unhappy, because you won't stay there long."