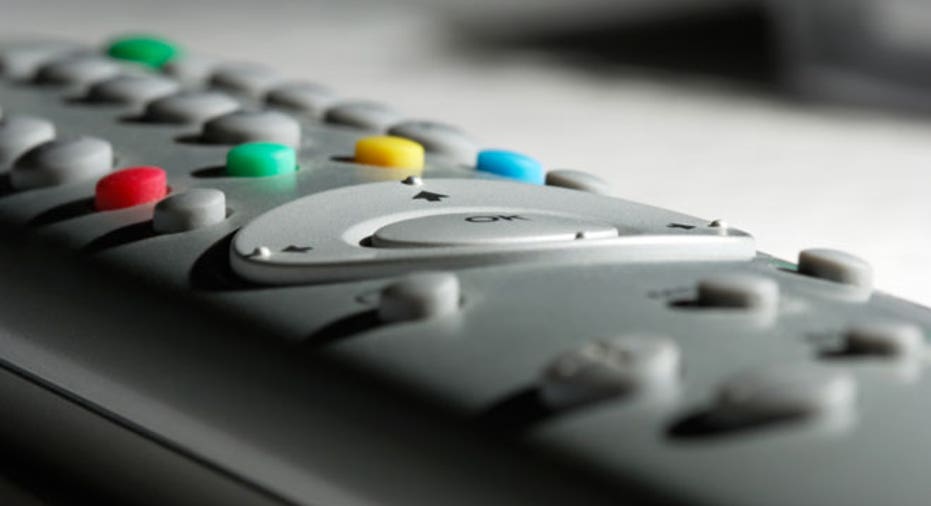 Emily Smith, 28, a writer in Gainesville, Florida, canceled her cable subscription in favor of Internet-only streaming two years ago. "I was hooked on a ton of TV, so it was a big change," she says. An even bigger one was the $70 fall in monthly bills.
With this week's announcement that Warner Bros is to offer movies through Facebook, it is clear watching online is no longer the time-consuming, jittery method it once was. Here's how you could be saving.
What's Out There
Let's start with the free options. You can stream current TV shows on Hulu or TV networks' own websites, available from hours to a few days after they air on television. Both also offer a sizable back catalog of older shows.
Next, low cost. Netflix used to be known primarily for DVDs that would arrive through your door -– now its service is just as geared toward watching online. It currently offers unlimited online viewing for $7.99 a month, with a free month's trial. Less of an up-to-the-minute episode player, it's great for watching movies and mostly previous seasons of TV shows you missed first-time round.
Then there's Amazon Instant Video, which offers a catalog of more than 90,000 movies and TV shows. A single rental typically costs between 99 cents and $3.99. You can also rent TV shows by season. If you've joined Amazon Prime, 5,000 videos in their catalog are already included with your $79 annual membership.
Apple's iTunes has also been getting in on the act. For 99 cents per episode, you can stream episodes of current TV shows as early as a day after they air. Like Amazon, most new movies are available to stream the same day they are released on DVD.
Clicker.com is one useful search engine for finding where your favorite show is streaming.But beware. "The cost of buying one piece at a time can get expensive," says Schwark Satyavolu, CEO and Founder of money-saving website BillShrink, who has reduced his family's own cable usage at home in Fremont, California.
More than Just saving Money
If your children are more used to watching online than you are, you may think Internet streaming means hunching over laptops and peering into your smartphone screen. Not so. Now you don't even have to lose the TV.
The best way to stream onto your TV is to use a digital media receiver box, which offers a more stable platform and more user-friendly interface than just plugging in your laptop.
There are plenty on the market. Frontrunners include Roku ($60), which plays Netflix, Amazon Instant Video and Hulu Plus among others, and Boxee ($199), which streams a number of major programming providers. There's also Google TV devices ($250 for the current cheapest option, Logitech Revue), and Apple TV ($99).
Computer consoles — including the Wii, Xbox 360 and PS3 — also double up as streaming devices, as do some internet-connected Blu-ray disc players. For example, Netflix can be watched through all of the above, as well as TiVo, the iPhone, iPod touch and iPad.
Britt Sondreal, 31, a radio DJ who lives in Brooklyn, New York, has ditched cable and she and her boyfriend Tim now regularly use Hulu, Netflix and Megavideo.
A self-confessed TV addict given half a chance, online streaming has prompted her to focus on quality rather than quantity. "It's almost a good thing to have that limitation. I'm grateful for it," she says. Sondreal can still watch all her favorite shows including 30 Rock, Parks and Recreation, and guilty pleasure Glee.
Streaming offers the benefit of choosing what she wants to watch when she wants to, and fewer commercials for the most part. There are other unexpected bonuses too. "It's definitely broadened my horizons," Sondreal says. She's currently watching BBC drama Downton Abbey on Netflix she says she would not have otherwise come across.
What You Can't Replace
Unfortunately, there are those programs you miss watching in real time, especially sports. And if there's one thing cable is known for, it's non-stop sports coverage.
For Smith, it's been her biggest adjustment. "My thing on a Saturday if I were just lying on the couch was watching ESPN for hours," she says.
While access to the most popular games remains limited, since last year Smith has been able to watch some college basketball through her Xbox Live subscription, which costs $50 annually.Other live streaming options include MLB.tv for baseball and NBA League One Pass for basketball, with the caveat that they currently only offer live games to out-of-market customers. The good news is Apple TV has just signed a deal with both providers for discounted game packages, according to today's Financial Times, and YouTube is reportedly in talks on airing some NBA basketball games.
Not being able to watch TV shows in real time can also put you at risk of overhearing spoilers. "That's happened to me a few times, particularly with reality shows," says Smith. "I'll be at the grocery store and they'll say, 'I can't believe they kicked him off…' and I'll be like, noooo!"
Assess Your Own Needs
The bottom line is there's no one right way to go. Assess your own consuming pattern and find the solution that's best for you. As Satyavolu points out, if you have multiple TVs at home, online streaming could end up costing more than cable. "Right now it's all by device, not by account," he says.
On the flip, switching to streaming can herald a whole new future. "I watch much less junk," Smith says. "It was a bit of an adjustment, but I wouldn't go back. I'm saving a ton of money."