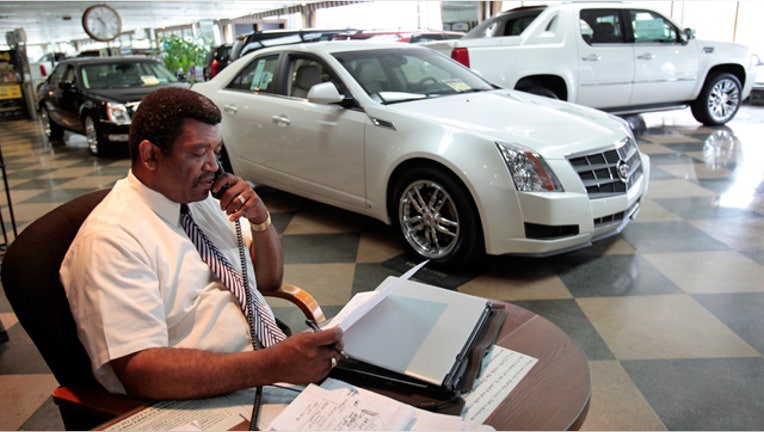 Luxury automakers have been offering free car maintenance plans on their new cars for quite a while now, but getting a free maintenance package on your used car is a relatively new way for automakers, and even sometimes dealers, to entice buyers into buying a car.
Buying a used car that comes with a free car maintenance plan can save you money, but not always. Here are three questions to ask before a promise of free used-car maintenance service lulls you into signing on the dotted line.
How Much Free Maintenance is Included?
These programs can vary widely, ranging from a single oil change to a comprehensive car maintenance service that covers several years. The free maintenance program offered with Lexus Certified Pre-Owned, or CPO, cars includes just one free service, while General Motors' Owner Care plan, which covers certified pre-owned Buick, Chevrolet and GMC brands, provides two years or 30,000 miles of standard vehicle maintenance. Free used-car maintenance plans offered by individual dealers also can vary widely with many including just one free service and others including multiple services.
What is Excluded?
Wear-and-tear items, such as brakes, tires and windshield wipers, are typically excluded from free maintenance plans since those items need to be replaced periodically simply from driving the car. But don't assume free used-car maintenance plans will cover everything your owner's manual recommends at the respective service intervals. For example, the labor to replace associated maintenance parts, such as oil or an air filter, might be covered, but the actual cost of the part may not be covered.
Is There a Catch?
It's standard for free car maintenance plans for your used car to require you to have the work performed at a dealership for the brand and sometimes even at a specific dealership. Still, sometimes there are other catches, especially with dealer-sponsored programs that make the free maintenance less desirable.
For example, a dealer may require the car buyer to have all services performed at the dealership, even those not covered by the free used-car maintenance service. Or it may require the purchase of certain products, such as a car extended warranty, or may even require that financing is obtained through the dealership. If these requirements are things you planned to do anyway, these types of "catches" may not be a deal breaker. But often these extras can result in thousands of dollars in additional cost, particularly for those purchasing extended warranties or car buyers that can get better car loan rates through external sources.
Once you know the answers to these questions, assess whether the free car maintenance service is worth purchasing. Decide whether that particular car and specific dealer are good fits for you.
Bankrate's content, including the guidance of its advice-and-expert columns and this website, is intended only to assist you with financial decisions. The content is broad in scope and does not consider your personal financial situation. Bankrate recommends that you seek the advice of advisers who are fully aware of your individual circumstances before making any final decisions or implementing any financial strategy. Please remember that your use of this website is governed by Bankrate's Terms of Use.