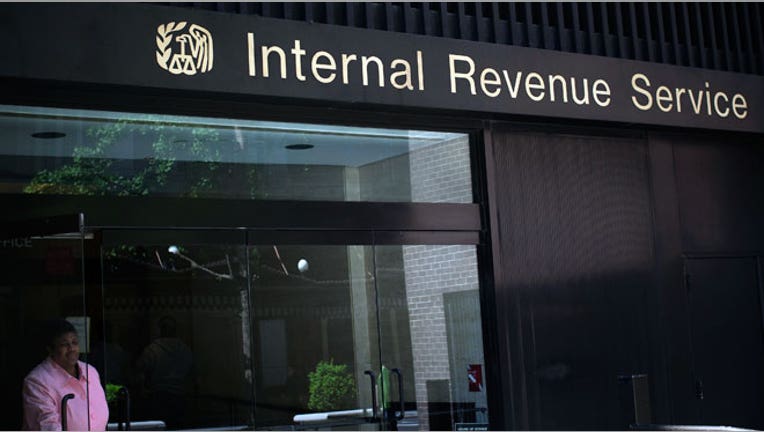 This week on the 3TechGuys show, Gene Marks, Brent Leary and Ramon Ray talked about the recent IRS lost email controversy and the 'Starting FY15 – Bold Ambition & Our Core' memo sent from Microsoft CEO Satya Nadella to all his employees. There was a lot of great discussion that you won't want to miss – so watch the full video below.
The IRS Lost Email Controversy:  Can Emails Really Get 'Lost' in Today's World?
The IRS has recently come under fire from political groups that are claiming that they are being targeted by the organization. At the heart of the story are emails from former division director Lois Lerner. The IRS claims that all Lerner's emails were lost during a computer crash in 2011 that wiped her emails clean. A second federal judge has now ordered that the IRS explain under oath exactly how the agency lost these emails.
Gene Marks posed the question to the group, "Do emails really still get lost in 2014 and why would this individual's email be configured to keep all of her information on her desktop and not on a server, which they could then retrieve?" This question exposes the larger issue at hand: if this actually happened and isn't just spinning on the part of the IRS, then their IT team needs to respond and explain how in an organization this large and influential something like this could happen.
"I think this is the new 'Dog ate my homework' excuse", said Brent Leary. While he experienced a situation like this back in 2006, he made changes then to ensure that it would never happen again. He moved to Gmail where all his email is saved to a cloud server so he can access it at any time and from any device.
Ramon Ray says that this is a huge lesson for small businesses to note. "If your email service isn't in the cloud, then make sure your IT person has implemented backup services to your system so this doesn't happen to you."
Microsoft CEO Sends a Bold Memo to Company Employees about Rediscovering Their Soul
Last week CEO, Satya Nadella, sent a 3300 word memo to Microsoft employees that began with these words, "our industry does not respect tradition – it only respects innovation….in order to accelerate our innovation, we must rediscover our soul – our unique core." The memo went on to lay out the strategic direction that the company will take over the next few years and areas they will concentrate on growing.
Brent shared two particular quotes form the memo during the discussion. The first, "Microsoft needs to be and will be a productivity and platform company for the mobile first and cloud first world. We will reinvent productivity to empower every person and every organization on the planet to do more and be more.", clearly identifies productivity as a strong focus for the company.
The second quote, "Everyone must find ways to simplify and work faster and more efficiently. We will increase the fluidity of information and ideas by taking actions to flatten the organization and develop leaner business processes. Culture change means we will do things differently", is causing a bit more controversy amongst employees and analysts. As Gene noted, "there are a number of people predicting that there will be some layoffs coming at Microsoft as they find ways to flatten the organization and create those leaner business processes".
The guys agreed that on the surface these aren't earth shattering statements and that it's a positive move for Nadella to come in and shake things up because Microsoft has clearly fallen behind. They all affirm that productivity is where their bread and butter has been, so it makes sense that they'll now use that to catapult off of as they move forward to build and grow.
Brent is anxious to see where CRM falls in the changes coming to Microsoft and hopes that Dynamic becomes more effective with their productivity tools. "They have a good product and it should be pushed more to the forefront", said Leary.
"Microsoft needs to get back to doing what they do best – being a software company that provides the best solutions to everyone. They need to be nimble, light and fast with updates always coming, not just once a year", said Ray.
The 3TechGuys wrapped up with a quick talk about a very popular fitness device and application, the Fitbit. While marketed as a product that helps people get active, eat better, manage weight and sleep better, it seems that might not be the case for all.
"These devices tell you how much activity you've had during the day and then calculates how much you can /should eat to lose weight. Unfortunately, they don't calibrate to every individual and take into consideration other factors that affect weight loss, such as metabolism, and some people who follow the devices information religiously are gaining weight because it's just not accurate", Leary shared. What needs to be considered is if apps of this type can truly take into account all the information they need to truly advise an individual on what they need to do to lose weight.
For the record, none of the 3TechGuys owns a Fitbit, but Ramon Ray does work out at least once very quarter.