Irene Boosts Some Retailers, Hurts Others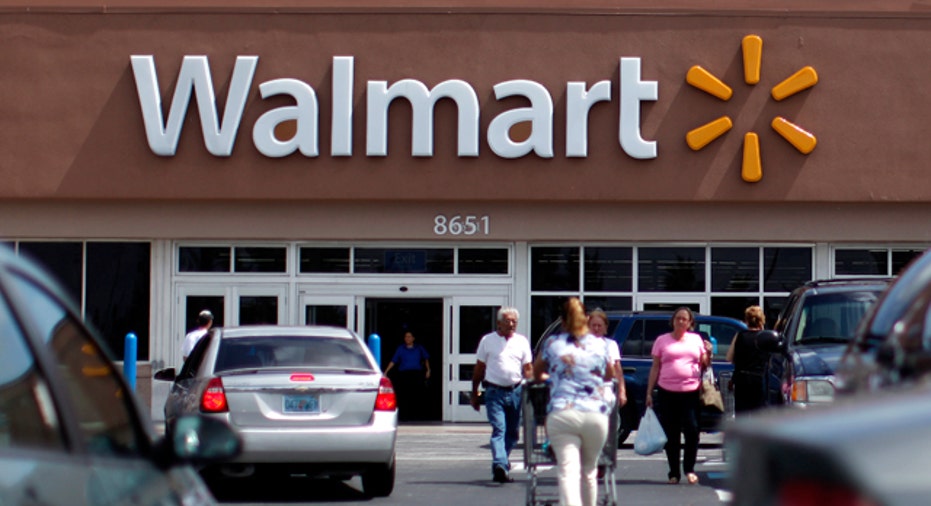 Hurricane Irene sent east coast shoppers into stores to stock up on essentials this week, instead of the clothes, notebooks and other supplies that retailers were counting on selling as parents prepare to send their children back to school.
Chains such as Home Depot Inc and Wal-Mart Stores Inc were doing brisk business Friday, selling water, flashlights, batteries and other goods in states standing in Irene's potential track from the Carolinas to Massachusetts.
``Most probably, the biggest demand right now is for generators, obviously,'' said Suzanne Roche, manager of a Sears store in Wilmington, North Carolina. ``We have got customers calling nonstop about the generators.''
Irene is due to make its first U.S. landfall in North Carolina Saturday. The storm, which battered Atlantic and Caribbean islands including the Bahamas and the Dominican Republic, is then expected to head to the densely-populated Northeast.
Those who were not trying to squeeze in one last summer stay on the New Jersey shore or Long Island beaches may have been planning to go to shopping malls to buy clothes, shoes and other items for children that will soon head back to school. Now, those plans will be on hold.
``Nobody is going to go to a mall to buy a pair of jeans,'' said Richard Hastings, consumer strategist at Global Hunter Securities.
The back-to-school shopping season is the second-largest spending time for U.S. shoppers behind the winter holidays.
The storm may dent the upcoming index of August sales at stores open at least a year, or same-store sales, by 1.5 percentage points, Hastings said.
About two dozen retailers, including department stores and apparel chains, are due to report their monthly tallies on Sept. 1. Analysts were expecting a 4.8 percent rise in August same-store sales, Thomson Reuters said Friday.
The storm could hurt retailers like Saks Inc and Tiffany & Co if airports stay closed for too long or people cancel trips, said Morningstar analyst Paul Swinand. The hurricane hitting on a weekend worsens its impact, he added.
That pain may be compounded following New York Governor Andrew Cuomo's announcement that New York City's mass transit system, which serves 8 million riders a day, will be shut down around noon on Saturday. That includes subways, buses and commuter lines to the suburbs.
If retailers have excess merchandise because they lose out on a weekend of the back-to-school shopping season, it ``could lead to markdowns in September and October'' said Keith Jelinek, a director in the global retail practice at AlixPartners.
Hastings expects Home Depot to do well, as it has 35 percent more stores than Lowe's Cos Inc in the affected region. He also expects Newell Rubbermaid Inc to do well as people buy storage containers.
Newell's shares were about 3 percent higher Friday, as were those battery makers Energizer Holdings Inc and Spectrum Brand Holdings.
Drugstores and grocery stores should also see a lift.
``It helps the supermarkets most because people really stock up,'' said BB&T Capital Markets analyst Andrew Wolf, noting Supervalu Inc's strength in Boston and Philadelphia, and Safeway Inc and Ahold's big presence in Washington, D.C.
Great Atlantic & Pacific Tea Co Inc, or A&P as it is known, is stocking extra water, ice, bleach and other goods at chains such as A&P, Waldbaum's and Pathmark.
WATER GOING QUICKLY
Companies with strong presence on the east coast could be particularly affected in terms of sales before the storm and potential closings once it hits.
BJ's Wholesale Club said 96 of its 190 stores are in the storm's expected track. Those stores are receiving extra deliveries of items such as batteries, flashlights, generators and groceries, and the Massachusetts-based company's buyers are working to get water delivered to those locations.
Wal-Mart, which has an emergency operations center in its Bentonville, Arkansas headquarters, is tracking how the storm may impact roughly 600 of its facilities, including stores and distribution centers, and the surrounding areas.
It has also reached out to governments in states such as New York, where hurricanes are less common, to pitch in.
``This is obviously not something that they probably plan for on a regular basis, so we just want to make sure that they know we are available to assist,'' said Mark Cooper, Wal-Mart's new senior director of emergency management.