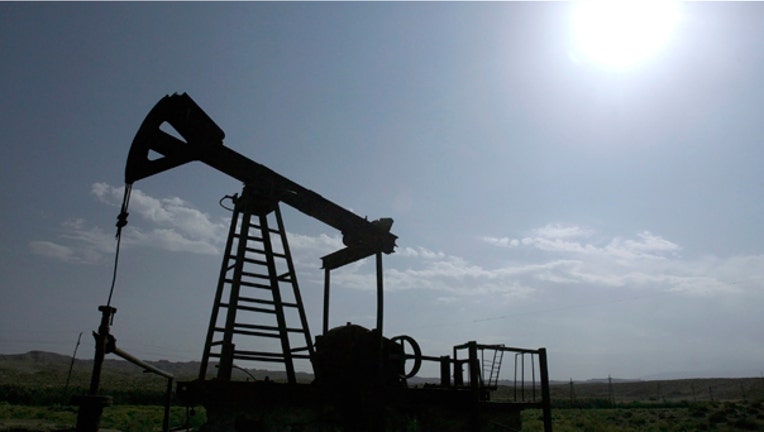 Oil surged above $110 a barrel in after-hours trading Thursday on a disputed report by an Iranian media outlet that an explosion occurred somewhere on a Saudi Arabian pipeline.
Saudi officials issued a statement around 4 p.m. EST saying the report was untrue, and oil prices have since slipped.
After settling for the day up $1.77, or 1.7%, at $108.84 on the New York Mercantile Exchange, the commodity jumped as high as $110.55 after Dow Jones reported the Iranian account. Brent crude futures in Europe hit a three year high, topping $128 a barrel.
The report came from the web site of Press TV, a 24-hour news channel owned by Iran's government. It offered no source to its account. Inside a glaring graphic reading "Breaking News," the site claimed "Oil Prices Hit 10-month High after oil pipelines exploded in the east of Saudi Arabia."
A Saudi oil official told FOXBusiness.com that no explosion occurred and there are no disruptions to pipelines.
Prior to the disputed report, oil futures rose again during the regular trading session on concerns that Iran has plans to disrupt oil supplies. Iran has ramped up its hostile rhetoric to Israel and the West in recent weeks, causing fears of oil shortages.
Economists fear that rising oil prices in the U.S. will push the price of gas above $4 a gallon, which could represent a significant setback to the fledgling economic recovery.