Insuring the Rich and Famous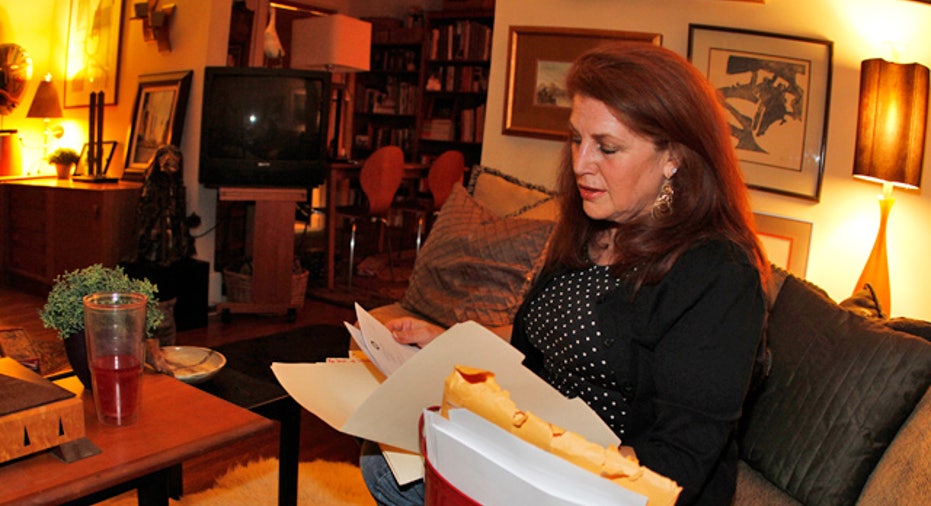 When it comes to insuring against life's hazards, F. Scott Fitzgerald said it best: The rich are different from you and me.
Defending a fortune against the exposures inherent in luxury yachts, priceless art, numerous homes, scheming housekeepers and running with a wealthy crowd requires highly sophisticated insurance policies that work in concert.
"Certainly there is more risk," says Kevin Desmond, personal lines manager with Chubb Personal Insurance, one of five companies that specialize in the unique insurance needs of the wealthy. "Whether the person has affluence or they are famous, it's what makes them a target.""Liability is the place where a lawsuit can really hurt them," says Bob Courtemanche, CEO of ACE Private Risk Services, another high-net-worth insurer. "Those lawsuits can go well beyond the limits of a Main Street homeowners or automobile policy."
The kicker: "Probably 90% to 95% of the clients I see are not properly insured," says Patti Clement, vice president and managing director of HUB Private Client Advisors, which advises wealthy individuals.
Our team of high-end insurance experts takes us behind the scenes for a look at insuring the super-rich.
Wealth can mask insurance dysfunction
The rich and famous became so through hard work and dedication. But when it comes to protecting their wealth from risk, they often don't have a clue.
"They don't see their risks at all," Clement says flatly.
Consider her new client who lives in a $10 million condominium in New York City. "I looked at his program and he has a renters policy!" she says. "No coverage for the inside structure: floors, walls, countertops, all that. So we look at his car and he's insured with Geico!"
No disrespect intended to Geico, but mass-market policies are designed for Main Street, not the Manhattan elite.
An ACE white paper puts it succinctly: "(The rich) are overinsuring against minor threats, while underinsuring against major ones."
On the first count, they carry low minimums on their homeowners and auto policies, even though they are reluctant to report a claim for fear their rates will increase and would save substantially by self-insuring accident repairs.
On the second count, their low home and auto policy limits can leave a gap of $200,000 to $300,000 before their umbrella policy kicks in, meaning they're unwittingly self-insuring that amount.
Hulk Hogan blindsided by liability
Wrestler and reality TV star Hulk Hogan learned the hard way the limitations of mass-market insurance products for the wealthy when his teenage son crashed his car while street racing, leaving his friend and passenger with a traumatic brain injury.
When Hogan exhausted the $250,000 limit on his auto policy, it left his $30 million fortune exposed.
"The biggest thing that you can't self-insure is liability," says Clement. "You need to protect yourself against somebody coming after you. If you don't, your empire is going to go up in smoke."
The wrestler ultimately reached an out-of-court settlement with the injured teen's family, then promptly sued Wells Fargo for failing to upgrade his coverage.
"When you talk about liability, the sky can be the limit," says Desmond. "Just because a client has a $2 million excess policy doesn't mean that's where the lawsuit is going to stop."
Unlike mass-market insurers, the five top high-net-worth insurance underwriters -- ACE, Chartis, Chubb, Fireman's Fund and Privilege Underwriters Reciprocal Exchange, or PURE -- typically offer unlimited legal defense for their clients, as well as legal counsel steeped in the rarified litigation issues of the rich.
Yachts multiply odds of misfortune
Insuring the Trump Princess or any other luxury vessel requires customized insurance coverage, global position monitoring -- and even a dash of swashbuckling.
"There's a lot that goes along with yacht coverage," says Clement. "You have to make sure they have the proper flags flying at the right time depending upon what waters they're traveling in. Once political risk or Somali pirates come into play, they'll red-flag those areas and tell you to stay out or you won't be covered."
In addition to the craft itself, there's a crew that also may receive housing (with those attendant policies) in addition to salary, workers' compensation and disability.
"These things are floating luxury dwellings almost, with smaller craft and even helicopters attached," says Courtemanche. "There are a whole group of exposures around that."Still, wealthy skippers who are willing to steer clear of claims can save a boatload on their yacht insurance.
"Certainly a client who would take their boat out of harm's way in hurricane season and not leave it moored in Florida would have different pricing than someone who doesn't," says Courtemanche.
Luxury lifestyles drive cost of coverage
Most of us depend on auto insurance to pay for repairs resulting from a collision.
But not the super-rich. Auto insurance for the wealthy is all about liability coverage -- and lots of it. Chances are, they won't even put in a claim for an accident for fear their rates may increase.Courtemanche says uninsured/underinsured coverage is particularly important now, on their auto policies and as an endorsement on their umbrella policies.
"In an economic downturn, more people at the very low end of the economic spectrum drop their insurance because they can't afford it anymore," he says. "If you're a big earner and you're in a car accident and, besides your medical bills, your disability insurance has limits and you can't work for a long period if ever, that could become really, really important coverage for you."Beyond a certain point, the sheer value of the car requires specialized coverage -- and diligence."You see guys with cars that you think are worth $30,000 or $40,000 and they're worth $300,000 and $400,000," says Clement. "You never know who's going to have the midlife crisis and buy a Bugatti."
Playthings full of liability
The toys of the wealthy -- wine collections, jewelry, fine arts, racehorses and the like -- are often dangerously underinsured.
"I had a client who had a (Frederic) Remington painting," Clement says. "I had previously dealt with a Remington and knew their value. When I looked at the client's policy, their Remington was insured for $400,000. Sounds like a big number, right? It was worth $4 million."
Homeowners policies may cover fire damage and theft, but their loss limits typically fall far short of that range, include a deductible and don't cover accidental damage, "mysterious disappearances" or holdings in multiple locations. That can leave the toys at your beach house or ski chalet completely exposed.
High-net-worth policies remedy those shortcomings. "Fine-arts coverage is all-risk worldwide with no deductible, so if they have it in multiple homes, in the office or on loan to a museum, it's fully covered," says Clement. Better still, there's coverage during transit and shipping, where most fine-arts losses occur.
"We recommend a policy upgrade every three years and sometimes sooner if the artist has passed away because then the art appreciates pretty fast," she adds.
The wealthy often employ an army of household assistants, from cooks and drivers to housekeepers and pool cleaners, to maintain a lavish lifestyle. But sometimes "the help" can turn astronomically expensive, especially if their employer makes a misstep."If a Wall Street guy comes home after having a few drinks and says something sexual to the nanny, not even blatant but just innocently, and she blows it off, she might not blow it off later," says Clement.
"Nanny coverage," also known by the unwieldy name Employment Practices Liability Coverage, or EPLI for short, is typically a rider on an umbrella policy that protects the wealthy against claims by personal employees for discrimination, wrongful termination and sexual harassment."Hiring is the key," Clement says. "If something is going to go wrong, it's going to be someone connected with your personal staff. They could plant hidden cameras; they could be connected to an extortion ring to kidnap the kids. As soon as I know that a client has household staff, I automatically include that coverage."
Life insurance has last laugh on Uncle Sam
While the wealthy typically combine their coverages under one insurer, life insurance is the lone exception because high-net-worth carriers do not offer it. But make no mistake: Life insurance can save millions in estate taxes when the party is over.
"Life insurance definitely fits in," says Raquel Murphy, life insurance specialist with HUB International Northeast. "They want to pass their money on to the next generation, not to Uncle Sam, so they use life insurance as a low-cost hedge to cover their estate tax."
Here's how life insurance can pull off that trick.
"Say somebody has $20 million in assets," Murphy says. "Currently, you can pass on $10 million of that tax-free between the husband and wife to the next generation. That remaining $10 million is open to estate taxes, so roughly half of that is going to go toward paying estate taxes, which means they will give up $5 million."
"So to pass on more of the $10 million, they will leverage by buying a life insurance policy to cover $5 million. Yes, government will still get their tax, but they will only get half of the $5 million."