Insurers Get Reform; Drivers Get a Question Mark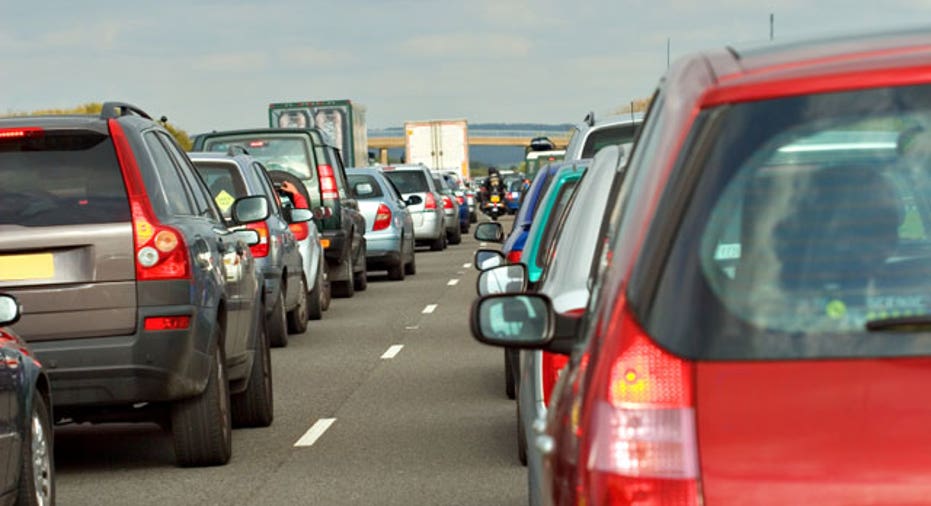 A measure to reform Florida's no-fault auto insurance system -- long under the microscope due to staggering premiums and rampant fraud -- squeaked through the final hours of the state legislative session, but it's unclear how long it will take the changes to become visible to motorists.
While the ultimate goal is to reduce fraud and scale back car insurance premiums, that could take a year or two, predicts Michael Carlson, executive director of the Personal Insurance Federation of Florida, (PIFF), formed by State Farm, Allstate and Progressive with the aim of making the Florida auto and homeowners insurance markets more competitive. Combined, the three companies insure 45% of Florida motorists.
"If fully implemented, we hope to see reduced costs in the PIP (personal injury protection) system," Carlson says.
In Florida's hottest fraud spots, PIP can cost thousands of dollars a year for just $10,000 in coverage. (See "How your ZIP code affects your insurance.")
The new law requires insurers to submit a rate filing by Oct. 1. If they don't request at least a 10% rate reduction, they must explain why. A second rate filing must be made by Jan. 1, 2014, and insurers need to ask for at least a 25% rate reduction, or else explain why they can't meet that goal. While that sounds good on the surface, an actual rate reduction is not mandated.
The $10,000 question
PIP premiums cost Floridians an extra $1 billion each year, a December report by the Office of the Insurance Consumer Advocate states. (See "Where insurance fraud is a sport.")
But before reform kicks in, there are hurdles to overcome. Gov. Rick Scott has yet to sign the bill, although he's vowed to do so. Then there could be legal challenges from groups impacted by the legislation, such as chiropractors, acupuncturists and massage therapists. (Pain clinics and accident referral services are numerous and powerful; one, 1-800-ASK-GARY, bought the naming rights to the Tampa Amphitheatre in 2010.)
The state enacted the personal injury protection law in 1971 to ensure that anyone injured in a car accident would quickly receive money to treat their injuries and cover other costs. A driver's insurance company is required to pay up to $10,000, regardless of who is at fault.
But often the law is used to game the system, with allegations that unnecessary medical treatment is ordered so the full $10,000 can be billed for care.
Although medical costs, lost wages and burial expenses were to be covered under the law, these days medical costs eat up the entire amount. "This is money that would have gone directly to the insured but by function of the medical provider exhausting those benefits, the consumer receives nothing," the insurance consumer advocate's report states.
No more massage or acupuncture
With the reform, a car accident victim must receive treatment within 14 days in an ambulance or hospital, or from a physician, osteopathic physician, chiropractic physician or dentist.
They can get the $10,000 medical benefit only if a physician, osteopathic physician, dentist, supervised physician's assistant or advanced registered nurse practitioner determines that the insured has an "emergency medical condition." If not, the PIP medical benefit is limited to $2,500.
Follow-up care requires referral from a physician, osteopath, chiropractor or dentist, and there's no reimbursement for massage therapy or acupuncture.
If an injury surfaces after the 14-day window, most motorists should be covered by health insurance, Medicaid or Medicare, Carlson says.
He hopes the reform will "help drive costs out of the system that are driven by fraud."
Lynne McChristian, the Insurance Information Institute's Florida representative, says, "It will take a while to determine if reforms are enough. This is a good first step in the right direction."
With the reform, any health care practitioner found guilty of insurance fraud will lose his or her license for five years and won't be eligible for PIP reimbursement for a decade.
A measure to cap attorney's fees didn't make it into the final law. But the legislature did enact other limits, such as creating standards for awarding attorney's fees that comply with prevailing professional standards and prohibiting attorneys from overstating or inflating the number of hours necessary for such a legal case.
The nonprofit Automobile Insurance Fraud Task Force also was created, which can accept private donations with the aim of preventing, investigating and prosecuting auto insurance fraud.
The original article can be found at CarInsurance.com:Florida insurance reform: Lower rates ahead?