Insurance Coverage Tailored to a Worker's 'Lyfe'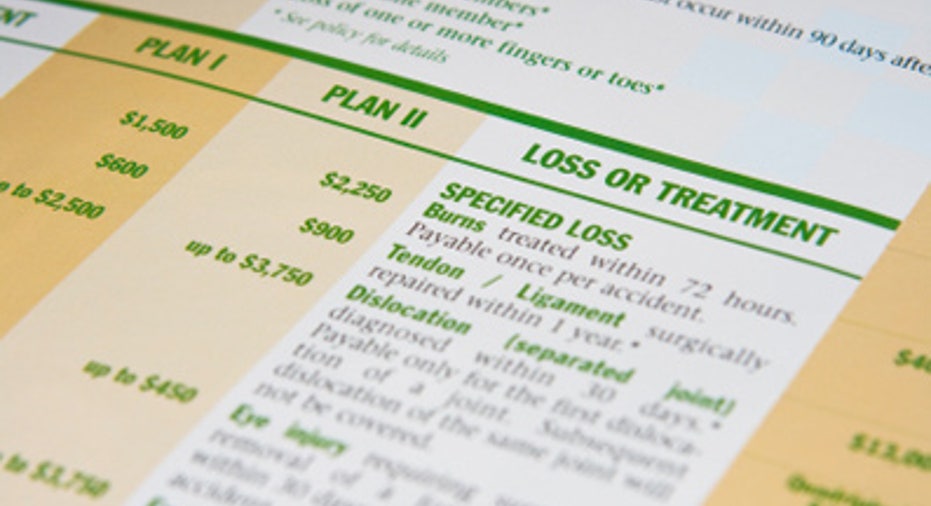 Small business owner Seth Cammeyer is no stranger to struggling with health-care costs. Cammeyer, CEO of Improveit Home Remodeling  in Columbus, Ohio, has a staff of close to 100 workers eligible for health insurance coverage. After years of insurance increases, Cammeyer had seen enough.
"The healthy, young guys and girls got off [the insurance program] and the sick people who were getting older stayed on, driving claims and insurance costs up," Cammeyer said. "It became an unmanageable thing, especially in the last few years with the economy being as it has been. We needed to manage all costs in the business, and needed to be able to help out all employees."
In an effort to reduce his costs earlier this year, he signed the business up with LyfeBank, a company that offers health reimbursement arrangements (HRA) funded by employers and managed individually by employees—lowering costs for both parties and allowing employees to choose the coverage that best suits their needs. LyfeBank Founder Randy Ray likens the company's insurance plans to car insurance plans.
"All the policies are owned by employees, not the employer," Ray said. "It's like car insurance: If you buy a corvette, it's more for your monthly premium. The price of car insurance might go up, but it's your choice to pay for that increase in price."
LyfeBank is located in 15 states across the country and works with every insurance carrier in those states, according to Ray. Employers that sign up with the company develop a budget in which they determine how much they can afford to contribute to each employee's HRA per month. Small businesses can also offer insurance to their part-time and seasonal employees through LyfeBank if they choose.
Close to half of Cammeyer's eligible employees have a LyfeBank  plan and Cammeyer offers three levels of contribution for workers depending on their health and marital status-- $150, $300 and $500 per month, per worker.
"It's been a real lifesaver," he said. "I think everyone realizes that when you are spending your own money and managing your own health-care costs, you spend more judiciously."
Ray said on average after six months, clients have $770 built up in their HRA, or LyfeVault account, after premiums are paid. Many have $2,000 to $4,000 saved, and some have more than $10,000, he said. This money can only be taken out for health-care expenses. Any money in the account rolls over year after year and there is no limit on how much money can be added or saved. This HRA money can also be used for supplemental Medicare policies, and Ray said many seniors buy extra coverage with LyfeBank.
Also, all money that employees put into the account is taken out of their paychecks not taxed, and the money employers contribute for their workers is tax deductible. Ray said the company charges employers a $10-per-employee fee.
"For employers, there is no COBRA, no management of benefits or plans, no surprises and no increases," Ray said. "If an employee can't afford to pay the group policy, they don't get benefits. And if their monthly money is not spent, they get it back in their account."
This HRA is also transferrable if an employee changes jobs, according to Leslie Parker, chief marketing officer of LyfeBank, as long as they stay in the same state. Even if your new employer offers insurance through a group carrier, you can renew your policy with LyfeBank, but the money will no longer be taken out pre-tax from your paycheck.
"Then they can spend down that money in their account [on health care]," Parker said. "It gives that portability for as long as you want. We can provide paid services as long as there is money in your (HRA) account."
LyfeBank works with "thousands of employee customers and hundreds of employer customers," Parker said. While he wouldn't provide an exact number of clients, Ray said the business is attractive to smaller companies because they can have a set monthly contribution.
Liz Hammack, an officer manager at Sims Honda in Burlington, Wash., said the company uses LyfeBank for its three locations throughout the state after seeing health-care costs continue to increase at alarming rates. The three stores have a total of 130 employees, and only a handful of workers have opted not to receive health-care coverage from Honda through LyfeBank. Before there were individual coverage plans, that number was more like half of all employees, she said.
"We have sales staff that include young single men who were [previously] paying for ob-gyn and maternity care and they will never use them. I was excited to see some of these young people get insurance. There is no law that says you're not going to get cancer at 25."
Sims Honda pays $100, $150 and $200 for employees monthly depending on their job title and time at the company. Hammack said on average, each employee pays less than $200 a month toward their own coverage, and some workers don't even have to have additional money taken from their check toward coverage.
While so many small business owners are losing sleep over providing health-care coverage, Ray is on the opposite end, feeling confident. Once the Affordable Care Act is enacted in 2014, Ray said LyfeBank will continue to operate as it is now, and offer the same services to small businesses.
"I have read the act 20 times, and we believe we are compliant under it," he said. "The employer will continued to make a defined contribution, whatever the amount defined by the Fed will be, and the employee can use the (state health) exchange under LyfeBank to buy policies."