Inside The Jackson 5 dynasty: 50 years later
It's been 50 years since legendary boy band "The Jackson 5," made up of brothers from the small town of Gary, Indiana, entered the music scene.
"It's been 50 years of so much. At the same time, we've enjoyed a lot of moments, there are things that stick still out in our minds like the 'Victory' tour and Dodger stadium — where we still hold the record there for seven nights sold out in a row," Jermaine Jackson, original member of The Jackson 5 and older brother of music legend Michael Jackson, tells FOX Business.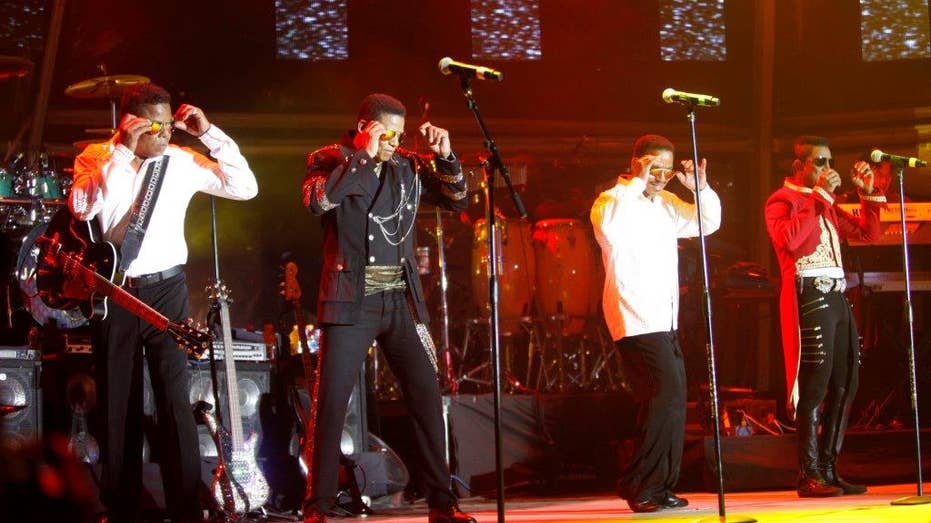 Jackson, who is currently back on tour with his brothers Tito, Jackie and Marlon to celebrate the milestone, says while there were many good times, there were also many hardships over the decades — especially around business deals.
"With all that history, people are going to find a way to capitalize off your efforts but we keep thinking about how to [take] the path forward, and not follow it. That is our focus," Jackson says. "There are characters in business that are going to be good and bad but you have to be able to know what's good and what's bad and at the same time never forget that everything we do, we're being judged and watched."
Jackson says he considers himself more of a business man than an entertainer today, wearing a lot of "different hats" which include growing his entertainment company (JHH Entertainment), designing his own jewelry line and recently launching his own brand of tourbillon watches called "Jelephant," in memory of his late brother, Michael and to celebrate the resurgence of The Jackson 5 family.
"There is a revival," he says. "I think [our] music has been evergreen. We were fortunate enough to be around a great team like Motown and the music with 'ABC' and 'I Want You Back' have a new generation today who are into it. Like, my kids are into Jackson 5 stuff and I've heard it all my life."
While many tabloids have reported on rifts among the Jackson family over his brother's estimated estate of $600 million (according to Forbes), Jackson says those reports are merely "propaganda and sensationalism."
"We don't really talk about money. We just do what we do and if we love it, the money will come. Our focus is to be great at what we do, not to focus on the money we're going to make. We've never done that. If you do something, and you love what you do and you're great at it, it will be financially rewarding."