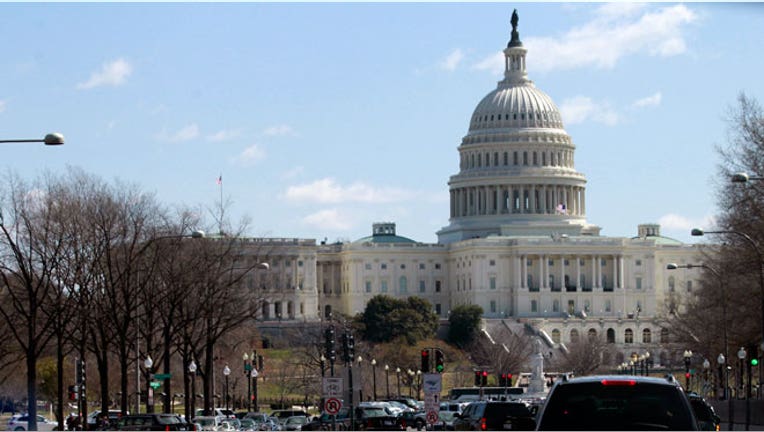 The U.S. House passed the Innovation Act on Thursday by a vote of 325 to 91. Supporters say the bill will put a stop to so-called "patent trolls," or non-practicing entities (NPEs) that buy up patents and sue entrepreneurs for alleged infringement.
The bill, introduced in October by House Judiciary Committee Chairman Bob Goodlatte (R-VA), has gained bipartisan support – including an endorsement from the White House – but has divided members of the startup and small business communities. While some argue this is a strong step toward ending abusive litigation practices, others view the bill as harmful to small inventors, who may find it more challenging and expensive to defend their patents.
The Innovation Act follows closely on the heels of the America Invents Act, which was signed into law in 2011 and switched the U.S. patent system to a "first to file" process. It marked the most significant change to patent law in more than half a century. Now, some detractors are saying the Innovation Act is a rushed job – and could hurt home-grown entrepreneurship.
A Targeted Attack on Patent Trolls?
The bill faces a major challenge in its intention to put a stop to abusive patent trolls while still protecting the rights of patent-holders with more legitimate infringement cases.
Engine Advocacy and the Electronic Frontier Foundation (EFF), two organizations advocating on behalf of startup entrepreneurs, say the Innovation Act isn't perfect in its current form, but it's a move in the right direction.
"There are a lot of great aspects of the bill that would put a stop to many of the bad practices engaged in by patent trolls," says EFF activist Adi Kamdar. He says the bill could be stronger in certain areas, particularly in regards to demand letters. Kamdar and other advocates say non-practicing entities often send out demand letters to hundreds of small businesses and startups at the same time as a scare tactic.
"It almost comes down to extortion," says Engine's Mike McGeary, who believes that the bill in its current form already does a good job targeting NPEs who engage in these practices. "A young company announces even seed funding or an angel or Series A and gets into Techcrunch, and then it gets a demand letter from a long list of lawyers regarding patents that are vague or old and as simple as password protecting documents on a website."
McGeary says many high-growth startups choose to settle rather than defend themselves in court; while the settlements can be hefty, he says they pale in comparison to the costs of going through a trial.
"[The settlement money] could be spent on productive activities like building product," he says. "Paying off patent trolls – it's not creating anything. It's not building the economy."
Trade associations like the National Retail Federation and the Consumer Electronics Association have also come out in support of the bill.
"Patent trolls have been running a legalized extortion racket shaking down American businesses for everything from using features on their copiers to running wireless networks in their offices. The costs of hiring lawyers, devoting top executive and engineering time and paying settlements is verging on catastrophic levels," said CEA president Gary Shapiro in a statement released earlier this week.
And while retail companies may seem like unlikely targets for patent infringement suits – especially when compared to technology startups – NRF senior director for federal government relations Beth Provenzano says many members have become victims of patent trolling due to their ecommerce websites.
"Innovation is playing a huge role in the growth of the retail industry … A lot of the patent infringement claims are on the very innovation that retailers are using, like online shopping carts [and] search engines on websites," says Provenzano.
Is a More Expensive Patent Trial Bad for Innovation?
Some of the most controversial aspects of the Innovation Act would make it more expensive to assert patents – leaving some in the startup community concerned.
The Innovation Act's fee-shifting provision would require the loser of a trial to pay the other side's legal fees. While this is intended to discourage potentially frivolous lawsuits from NPEs, some members of the startup community say it will also make it more challenging for startups and small businesses to legitimately assert their patents. The bill's heightened pleading requirements – which require plaintiffs to be much more specific in their infringement claims – are also seen as posing an expensive barrier.
University groups and some members of the venture capitalism community have expressed concerns on these fronts, says Andy Baluch, special counsel in the IP practice at Foley & Lardner.
Baluch pointed to statements from the Higher Education Community – including the Association of American Universities and the Association of American Medical Colleges – which argue that the Innovation Act will pose a financial threat to universities, which are the breeding ground for some of the nation's most innovative technologies.
"The ability of universities to transfer inventions resulting from such research into the commercial sector for development relies heavily on the ability of these institutions and their licensees to defend their patents," said the consortium of education groups via a press release. "But the sweeping provisions of H.R. 3309 would undermine that ability, chilling innovation by discouraging the legitimate enforcement of patent rights."
The National Venture Capital Association, while admitting the harms of aggressive patent assertion, has also come out in opposition of the bill's fee-shifting provision, saying the approach puts an unfair burden on cash-strapped startups, who may be unwilling to take the risk to defend their patents because of fee-shifting.
"I think you need to follow the money and listen carefully to what investors are saying, including venture capitalists," says Baluch. "Venture capitalist investment is the lifeblood of startups and some of the most innovative technology that startups use comes from universities … the concerns that [they] have may have a trickle-down negative impact."
"It arbitrarily raises the cost of litigation for all plaintiffs and all defendants," says Austin Curry, a principal at Caldwell Cassady & Curry who specializes in patent infringement disputes.
Curry and his partner Brad Caldwell say patent legislation proposed by Sen. Patrick Leahy (D-VT) is much more efficient than the House bill in targeting problems – rather than making the system more expensive for all parties, legitimate or otherwise.
Small Business Weighs In
Small businesses are often among the targets of the shell organizations asserting patents and demanding money, according to groups like Engine Advocacy, making the Innovation Act good for both startups and small businesses.
"The commonality between small businesses and startups mean that the vast majority will see the benefits of this either directly or through the marketplace of which they operate," says McGeary.
But other groups say the Innovation Act in its current form is bad for small businesses, which may have even greater capital constraints than venture-backed startups.
The National Small Business Association is one such group; it came out in opposition of the bill earlier this week, arguing the bill ultimately does more damage to small inventors than it does to prevent patent trolling.
"Four in ten small businesses report selling or licensing a patent, whereas one in ten report being threatened with a lawsuit," says NSBA spokeswoman Molly Day, citing figures from an NSBA survey conducted earlier this fall.
NSBA president and CEO Todd McCracken says the input of small-business groups has been ignored throughout the legislative process, which he says has been rushed.
"This is too important an issue for too important a sector of our economy to push forward without a more detailed analysis," wrote McCracken in a letter released this week. Some lawmakers on both sides of the aisle seem to agree, with Reps. John Conyers (D-MI) , Mel Watt (D-NC), Thomas Massie (R-KY) and Mo Brooks (R-AL) reportedly penning a letter earlier this week asking to delay the vote until members of the House had more time to review and understand the bill.
The National Federation of Independent Business says it is not taking a stance on the Innovation Act.
The legislation now moves on to the Senate, which is expected to act on the bill by year's end.