In Uncertain Business Environment, Millennials Want More Risk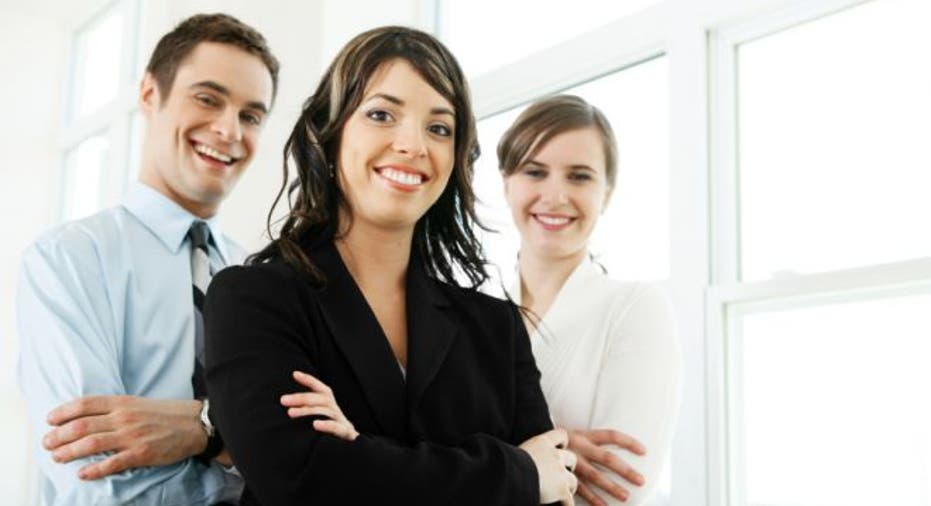 According to a new survey, Millennials may not be as short-sighted as older generations would have you believe—especially when it comes to owning or starting a business.
The Wells Fargo Millennial Small Business Owner (SBO) Study found that a strong majority (80%) of Millennial Entrepreneurs, born between 1982 and 1997, say they plan to grow their business over many years, and eventually pass them down to children--even though 59% reported not having kids yet.
According to the research, these small business owners, ages 19 to 35, see their ventures as long term investments—and they're more willing than the older generation to take financial risks to grow.
"We found that Millennial small business owners have a much longer-term horizon for their businesses than many may perceive them to have," said Lisa Stevens, Wells Fargo's head of Small Business. "They recognize an investment in their business is an investment in their future."
Market research firm GfK interviewed 1,005 entrepreneurs who'd been in operation for at least six months, full or part-time. Those interviewed were also required to be the primary or shared financial decision maker, own at least 50% of their business, and report annual business revenue of up to $5 million.
Millennials surveyed differed most from older small business owners in their willingness to take on business debt, even though both generations reported being equally wary of owing money.
Two-thirds of Millennial small business owners said they believe it's important to take on some amount of debt for growth--even if it means opening, carrying a balance on, or maxing out personal credit cards--while just half of older SBO's agreed. Further, 21% of Millennial small business owners said they expect to take on some form of debt next year.
Small Business Segment Manager for Wells Fargo Doug Case called these findings an important revelation.
"I'm surprised that this generation, having such an affiliation with the Great Recession, has that enthusiasm around growth and are big dreamers and planners," Case said. "I thought it was great to see that, even with the financial environment they've seen, and also the fact that a lot of Millennial business owners carry debt from school. It's encouraging that those realities have not dampened their spirit."
Members of both generations said they started their businesses to gain control of their futures, become their own bosses, and have more flexibility in where, when, and how they work. But Millennials are more likely than their older counterparts to begin a business venture because they're passionate about it.
"They live and thrive off of the future and the next plan," Case said of Millennial small business owners. "It's driving more of an immediacy and technology-driven business operations. It's requiring [businesses] to become tech savvy."
Despite economic headwinds and heightened volatility on Wall Street, three-fourths of Millennials said they are optimistic about business growth in the coming year. That's compared to just half of owners 36-years old and up.
But could that optimism be resting primarily on a lack of world experience?
According to Case, an alarming number of Millennials don't have business plans, though he said their strong sense of entrepreneurship and dedication to survive and thrive is a good place to start.
"The challenge for all Millennial small business owners will be around creating sustainable business models," Case said.