In The Car Taps Nasdaq Exec to Drive Growth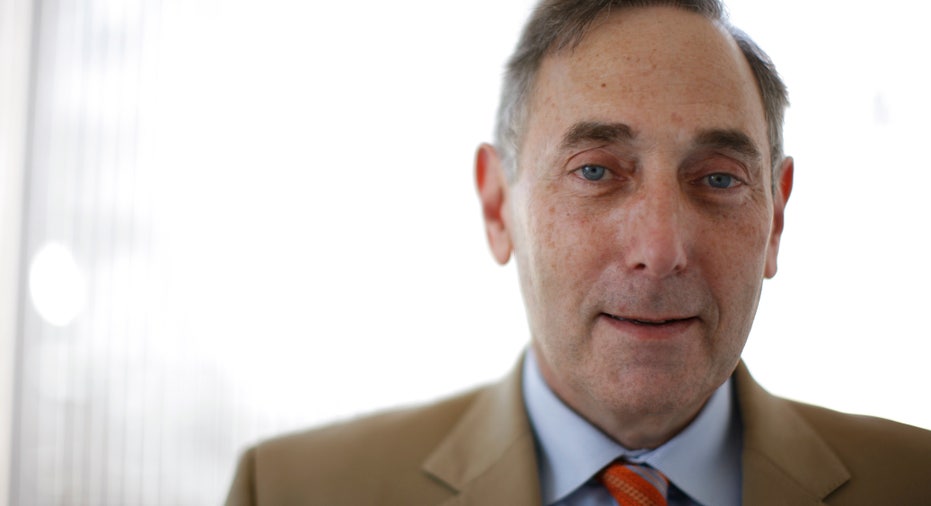 In The Car, the troubled insurance company with ties to former Lehman chief executive Richard Fuld, has reached out to another Wall Street honcho to jump start its failing business prospects, the FOX Business Network has learned.
Meyer "Sandy" Frucher, the vice chairman of the Nasdaq OMX (NASDAQ:NDAQ) and former long-time CEO of the Philadelphia Stock Exchange, has been given stake in the company as part of a deal where he will advise current management on how best to grow a business that some investors say is worth close to nothing after once boasting a valuation of $50 million, Frucher has confirmed.
In the Car was the subject of a FOX Business Network May 28 expose that described the messy circumstances surrounding the company, which is said to be Fuld's biggest post Lehman business deal.
Some investors blame Fuld and In The Car's former CEO Robert Wallach for hyping the company's prospects when both men were looking to raise capital in 2011.
Wallach has denied the charge, but Fuld has declined to comment. As FBN was first to report, an investor with ties to the company recently committed suicide after hearing his wife's stake was virtually worthless.
In The Car is actually an insurance agency that offers an new type of incentive plan to sell cars: Instead of cash or favorable financing terms, car buyers get a year of free insurance with every purchase. The way the business was supposed to work, In The Car would get a fee for every car that is sold; a car manufacturer would buy insurance at a wholesale price and make a profit on volume of cars sold. The insurance company would gain access to millions of potential new customers.
At least initially the company's future looked bright. With the help of Fuld, the company raised new capital and convinced MetLife (NYSE:MET) and General Motors (NYSE:GM) to take part in a pilot program in 2011 to determine if the concept could work as a business. The company's value was said to reach $50 million.
But both MetLife and GM dropped out of the program after a few months and since then the company has not been able to find new partners. Fuld remains a major investor in the company, and recently the company was valued at just $500,000, some investors told Fox Business.
In an interview with Fox Business, Frucher said he was approached by some of the company's largest shareholders, including private equity investor Warren "Pete" Musser, and the company's current CEO, former New Jersey insurance commissioner Jasper Jackson, to use his contacts in business and government (he was once an aide to former New York governor Mario Cuomo) to revive the company's prospects. In return, Frucher says he was given a 1 percent stake in the company.
But it hasn't been easy. Frucher confirms that the company's value has sunk to around $500,000; he said the company still hasn't been able to find a car maker and an insurance company as partners. In fact, he said he and Jackson recently needed to raise money because the company was low on cash.
"I still think this is a great idea," Frucher told FOX Business. "I think at some point someone is going to realize that backing-in the insurance while selling a car will work because insurance costs so much."
A spokesman for the Nasdaq OMX declined to comment on Frucher's involvement in the company other than to say it doesn't violate Nasdaq regulations. As a vice chairman of the exchange, Frucher is listed as part of Nasdaq CEO Robert Greifeld's "executive team."
According to Nasdaq's website Frucher is "responsible for global exchange relationships and serves as a senior advisor to Nasdaq's senior management team on a broad range of industry and regulatory issues."