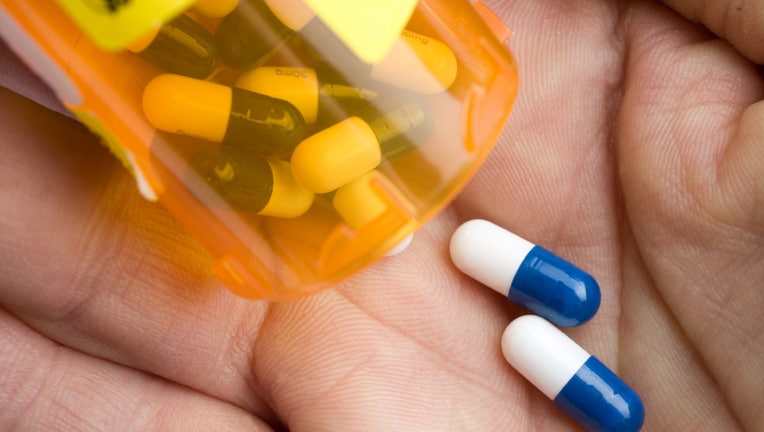 U.S. health-care companies like AbbVie (NYSE:ABBV) are stepping up efforts to merge with rivals from overseas, seeking to benefit from lower tax rates in countries like the UK and Ireland.
In the latest attempt to secure a tax inversion deal, AbbVie continued its pursuit of Irish drug maker Shire (NASDAQ:SHPG) with a sweetened buyout offer on Tuesday. The company raised its cash-and-stock bid by 11% to more than $51 billion, reflecting a premium of 48% above Shire's market value prior to the initial bid in early May.
AbbVie has said it would move the combined company's tax home to the UK, which has more favorable tax policies for businesses. The U.S. has a federal corporate tax rate of 35%, not including state taxes. The UK's main corporate rate is 21%.
Damien Conover, an analyst at Morningstar, said the tax incentives AbbVie can achieve through a takeover of Shire are driving the North Chicago-based company's interest. AbbVie has projected the Shire acquisition and subsequent inversion would cut its overall tax rate to 13% by 2016. According to Morningstar's estimates, AbbVie's tax rate is currently on pace to hit 22%.
"We believe this tax incentive is largely driving the deal and a major component of AbbVie's projected $1.00 per share accretion by 2020 if the deal is completed," Conover wrote in a research note.
Shire has so far rejected three proposals from AbbVie, which recently capped a week of meetings with Shire shareholders. AbbVie said it has spoken to investors who own a combined majority stake in Shire.
On Tuesday, Shire said its board will meet to evaluate the offer, which was not sent to Shire before the announcement. Under UK law, AbbVie has until July 18 to make a formal offer to acquire Shire or abandon a deal for up to six months.
Analysts at Sanford Bernstein believe the revised offer is enough to bring Shire to the negotiating table, while Morningstar said Shire investors will see the majority of the deal's benefits given the high takeover premium.
In a note to clients, the Bernstein analysts suggested an AbbVie-Shire combination has a better chance of going through than Pfizer's (NYSE:PFE) attempted buyout of AstraZeneca (NYSE:AZN), given the lack of public scrutiny that was directed at Pfizer.
The drug giant sought a tax inversion through a $118 billion takeover of UK-based AstraZeneca (NYSE:AZN). But the bid was dropped in May, despite Pfizer's efforts to assuage concerns in the UK government over the future of AstraZeneca in the country. The deal would have created the world's largest pharmaceutical company.
The most recent successful attempt at a tax inversion came last month, when Medtronic (NYSE:MDT) agreed to buy rival medical device maker Covidien (NYSE:COV) for $42.9 billion. Covidien has its U.S. headquarters in Mansfield, Mass., but is domiciled in Ireland, which is known for its comparatively low corporate tax rate of 12.5%.
Diversifying Drug Portfolios
The pharmaceutical sector has seen a flurry of deals this year with drug makers looking not only for tax inversions, but a broader array of drugs to combat the increasing number of generics hitting the market. Pfizer, whose patents for Lipitor and other brand-name drugs have expired in recent years, saw a 6% decline in revenue last year.
AbbVie relies heavily on its rheumatoid-arthritis drug Humira, the best-selling drug worldwide. Humira generates more than half of AbbVie's sales.
The addition of Shire would broaden AbbVie's drug portfolio to include ADHD drug Adderall and treatments for rare diseases. AbbVie, which was spun off by Abbott Laboratories (NYSE:ABT) in 2013, is already developing late-stage treatments for cancer, hepatitis C and multiple sclerosis.
"Beyond tax benefits, acquiring Shire would diversify AbbVie's product portfolio away from largely Humira for autoimmune diseases with the addition of strong drugs for rare disease and neuroscience indications," Conover said.
Conover added that acquiring Shire "would probably strengthen [AbbVie's] competitive positioning."
AbbVie slipped 2.8% to $55.80 in recent trading. U.S. shares of Shire were down 2.3% at $231.91.