In-Home Elderly Care Company Focuses on Family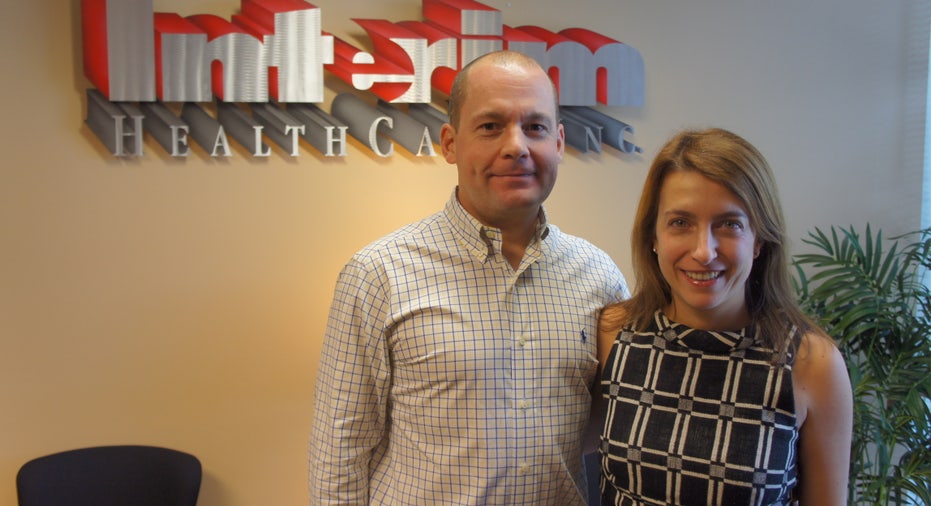 Small Business Spotlight: Interim Healthcare
Who: Owners husband-and-wife team Peter and Tamara Lobravico
What: In-Home Senior Care Company
When: 2013
Where: Point Pleasant, NJ
How:  Following a fifteen-year career in finance, Peter says he decided to transition to the health-care field after watching his father succumb to a long battle with cancer, when he experienced firsthand the need that arises when a family member becomes ill. He says Interim is a family-and-community oriented company that focuses not only on the needs of the elderly, but also the family around them.
Peter believes in the importance of respite care for the families that tend to ill family members. From his own experience, Peter says he understands that senior care "is a very personal and demanding thing" in a family's life.
According to Peter, 80% of caregiving is provided by family members and not outside care. With both Peter and Tamara having a background in finance, Peter says they have moved from a "money centric industry to a people centric industry."
Biggest challenge: Peter says the biggest challenge has been finding the right help. With the extensive screening process, he says Interim only takes the very best home aides.
"One of the first things we did was establish credibility" with the families.  However, he says there is a shortage of home help aides that are qualified and certified to work alone in the privacy of a family's home. To counter this problem, Peter is helping aides receive proper certification and further professional development.
"The labor side hasn't caught up with the industry's demand yet," he says.
One Moment in time: Peter is proudest when families are happy and come back to him with great feedback, especially when a person is comfortable and "has a connection with their aide."
Best business advice: "You have to really love working with people and especially with seniors to work in this industry. It's not an easy business but it is extremely rewarding," says Peter.