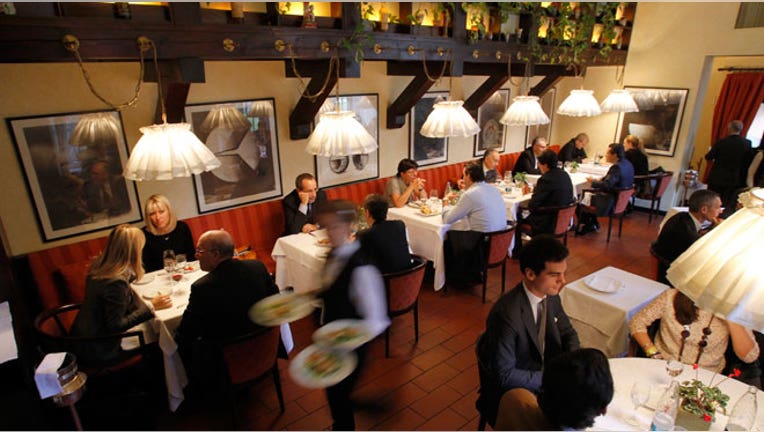 How do you decide on a restaurant or bar? If you're like most consumers, rather than reading articles from known food critics or studying the menu, you likely take out your smartphone and search the social landscape for more information. Have your friends eaten there? How many stars does it have? How are the margaritas?
If you own a bar or a restaurant, you have the opportunity to build a strong online reputation for your business, leading to more trust and more customers demanding your tasty treats. According to recent data, 88 percent of people value online reviews as much as the opinions of their friends and family. Yelp, TripAdvisor, and local listing sites have replaced personal suggestions and print advertisements.
Restaurants and Bars Moving Online
This news comes as a blessing and a curse for restaurant and bar owners. On the one hand, it gives you more control over what people say about your business. Just a few years ago, it would have been impossible to interact with your customers without leaving your office.
On the other hand, there are many new channels of information that need to be monitored for you to maintain a clean, positive reputation. It can feel overwhelming to see hundreds of reviews of your establishment across several platforms.
In the age of digital word-of-mouth, a little investment goes a long way. According torecent research, a mere 1 percent increase in engagement with restaurant and bar reviews could increase your online reputation by up to 25 percent. The more you invest in your online presence, the more it will pay off.
For those new to the concept, reputation management does not mean creating fake reviews. The term includes placing your business on local review sites, responding to consumer feedback, and making sure competitors don't post false information on your behalf.
What are some of the methods reputation managers use to boost a bar or restaurant's online reputation? Here are three tactics you have at your disposal:
1. Ask for Reviews
It may seem obvious, but most business owners don't ask for reviews. Asking for a review can be as simple as placing a small sign on the bar or adding a line to the bottom of your receipts. No, don't coerce customers into writing good reviews. Encourage them to be honest — they will appreciate your sincerity.
2. Follow Up
Every review, good or bad, is an opportunity to engage with your customers. Not only will you obtain valuable feedback for your restaurant or bar, but you will also gain the trust of your customers. And when you do get a good review, ask your customers if they would allow you to use their testimonials elsewhere (in an online advertisement, Facebook (NASDAQ:FB) page, etc.).
3. Create Incentives
Incentivize reviews by holding small contests or offering rewards to customers who write reviews. Don't worry; this is not the same as bribing — as long as you offer the same rewards for all reviews, positive or negative. You are simply prompting your customers to speak their minds. Remember, engagement on your businesses online pages is critical. Fresh, recent reviews are vital to a strong online reputation.
Check out this post for some fresh restaurant contest ideas. The social media revolution has provided restaurants with new creative possibilities to create fun, exciting engagement with their customers.
Your Business's Reputation
The digital marketing industry is expanding in response to the restaurant industry's demand for reputation management. Maintaining a clean, positive reputation has never been more important, and customers want to know that their favorite restaurants and bars appreciate them.
Many restaurateurs are investing in digital tools to handle the job themselves, while others are hiring reputation management professionals to do the work for them. It's worth taking advantage of reputation management experts at your disposal, or watch your customers migrate to more "online-approved" establishments. Most reputation management plans cost less than $100 a month for a small business — the same price as a meal for 5.
Now if we can just get the chef to put less hot sauce on the wings . . .
More AllBusiness.com:
The Top 25 Home-Based Business Ideas10 Websites Where You Should Have Your Company Profile Listed25 Frequently Asked Questions on Starting a Business50 Inspirational Quotes for Entrepreneurs and Start-Ups
Danny is the Community Manager of Grow Digital, a new marketplace that helps SMBs find reputation managers and other digital marketing experts. Grow Digital offers free tools that allow SMBs to track their engagement and watch their online presence expand. Danny also writes about digital marketing, blogging, and cyber security. Follow him on Twitter.