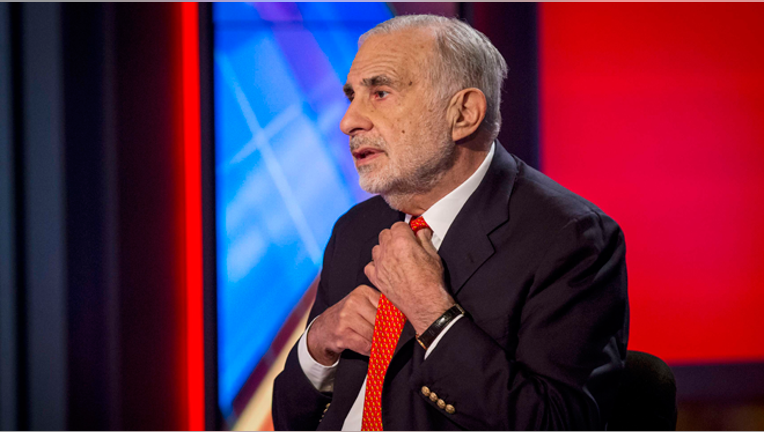 Carl Icahn is ready to go to war with the management of Family Dollar (NYSE:FDO), and its chief executive Howard Levine.
In an interview with FOX Business, the activist investor described Levine as a child of privilege who either doesn't understand or doesn't care about the rights of shareholders.
"Listen, his father started the company, and he thinks it's his," Icahn said in a telephone interview. "But it isn't and he doesn't know what he's doing."
Family Dollar -- one of the biggest discount retailers--has been struggling in recent years amid increased competition and questions about senior management. But shares of the company have been on a roll of late following Icahn's disclosure of a 9.4% stake in the company, and his plans, as first reported by FOX Business, to have the company sell itself to rival Dollar General (NYSE:DG).
Then came the announcement last month that another discount retailer, Dollar Tree (NASDAQ:DLTR), had engaged Family Dollar in friendly buyout talks in which Levine would remain at the top of the combined company. Dollar General Monday announced an unsolicited $78.50 cash bid for Family Dollar, besting Dollar Tree's $74.50 bid and setting the stage for a bidding war.
A press official for Family Dollar didn't return calls seeking comment, or a request to interview Levine.
Icahn told FOX Business of a dinner meeting he had with Levine after revealing his stake in the firm in which the chief executive dismissed the notion of selling to Dollar General.
Icahn described the dinner as friendly; "it was nice...we had a few drinks." But he also described Levine--whose father started Family Dollar in 1959--as an entrenched chief executive who needs to be replaced for the good of shareholders.
Levine became chief executive in 1998 when he was 39, but the company has been scaling back expansion plans in recent years and its stock has suffered as it began losing ground to rivals like Dollar General.
"He didn't like the deal because he knew that Dollar General wanted nothing to do with him because he doesn't know what he's doing," Icahn said. "He tried to get me to sign a confi (confidentiality agreement) so he could tell me his big plans for the company. I wouldn't because I knew it was a ruse to shut me up."
Icahn said Levine told him part of Family Dollar's recent troubles has to do with new senior management installed over the past three years. "I told him 'how about the 10 years before that which weren't good...just sell to Dollar General.'"
Icahn said Levine expressed unwillingness to follow his advice; Levine, he said, told him that he "knows how to handle you activists." That's when Icahn said he told Levine, "I'm no ordinary activist."
Icahn says Levine's motives are simple: Under a Dollar General deal he wouldn't remain with the company. Even worse for investors, Icahn said Levine has cost them an additional $300 million by agreeing to a break-up fee if its deal with Dollar Tree doesn't go through.
"This guy and his board represent all that is wrong with corporate America," Icahn said.