Humana Shares Hit Over Medicare Rating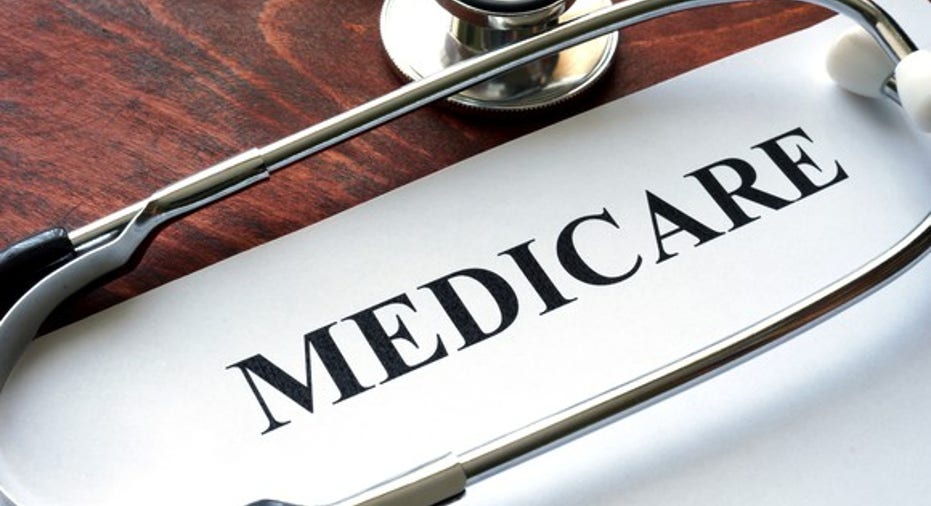 Humana (NYSE:HUM) on Wednesday indicated that an unusual negative rating in a key measure of Medicare quality could dent upcoming federal reimbursements, but the insurer said the report wasn't a fair indication of how its business is doing.
The company also boosted its guidance for the September quarter and current year. Still, shares in the company tumbled 4.3% to $169.89 Wednesday morning.
Star-quality ratings for the 2018 plan year published Wednesday by the Centers for Medicare and Medicaid Services show that the percentage of Humana's July 31 membership in 4-star plans or higher declined to about 37%, or 1.17 million members, from about 78%, or 2.15 million members, a year ago.
Humana has historically performed strongly in the star ratings, which are tied to government bonus payments. Humana said its star ratings for the 2018 bonus year "do not accurately reflect the company's actual performance under the applicable star measures" and that it intends to file for reconsideration of certain ratings.
Ticker
Security
Last
Change
Change %
HUM
HUMANA INC.
481.50
-17.85
-3.57%
AET
n.a.
n.a.
n.a.
n.a.
UNH
UNITEDHEALTH GROUP INC.
486.20
-6.18
-1.26%
CI
CIGNA CORP.
308.30
-4.91
-1.57%
Humana also said it was planning to take actions in the coming quarters "to mitigate any potential negative impact of these published ratings on star bonus revenues for 2018."
The company said it believes the decline is due to lower scores for certain star measures as a result of its recently-ended program audit by CMS.
Chris Rigg, an analyst with Susquehanna Financial Group, warned that if it isn't reversed, the reduction in the quality ratings could have a "substantial impact" on Medicare rates paid to Humana, potentially creating a "5% or greater reimbursement hole that needs to be backfilled" by changing plan designs to maintain margins and membership. The situation could impact Humana's 2018 results, he said, and could put the company at a disadvantage in enrolling new Medicare members.
The report comes amid federal resistance to Humana's proposed merger with Aetna Inc. A federal judge is slated to begin trial proceedings on Dec. 5 in the Justice Department's challenge to the merger, which antitrust enforcers say could harm competition.
For fiscal 2016, which ends in December, the company now expects adjusted earnings $9.50 a share, up from its previous guidance for $9.25 a share.
Humana said the increase mostly owes to better-than-anticipated performance in its Medicare Advantage business and its Healthcare Services segment. For the quarter ended in September, the company raised its guidance to $3.15 a share from $2.77 a share.
Anna Wilde Mathews contributed to this article
Write to Anne Steele at Anne.Steele@wsj.com