HP's Apotheker Needs to Convince Wary Wall Street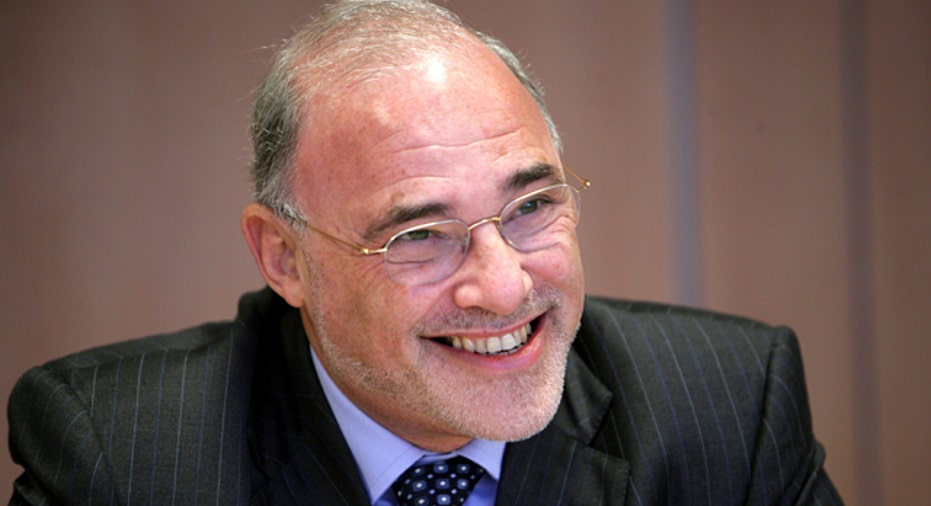 Hewlett-Packard Co must convince Wall Street it can reverse a string of disappointing results, weather a drought in technology spending and deliver growth again when it reports earnings on Thursday.
The company's chief executive, Leo Apotheker, who came on board with hopes of reinvigorating a sprawling business empire he blames previous management for stifling, has presided over two quarters when HP was forced to shave 2011 sales forecasts.
Some analysts warn HP may have to do so again after a market sell-off and a downgrade of U.S. government debt reinforced uncertainty about the global economy.
Investors fled hardware shares after Dell Inc this week slashed its fiscal 2012 revenue outlook, afraid that spending by corporations and government will crumble as economic growth slows. HP fell about 4 percent on Wednesday, while Dell plunged more than 10 percent.
"In light of growing signs of economic weakness, increased concerns around government debt levels around the world, plummeting consumer confidence levels and the mini-crash over the past few weeks, we expect HP to take a more cautious tone on this Thursday's conference call," Ticonderoga Securities analyst Brian White wrote on Wednesday.
"We find it hard to believe the company's high European exposure will not be impacted by the current environment, while we expect the company's consumer exposure to be challenged and...the services turnaround could take longer than expected.
Several brokerages however kept "Buy" or "Outperform" ratings on the stock, which is trading at 6.5 times 2011 earnings versus Dell's 8.2 -- one of the lowest among major tech players -- after shedding a quarter of its value in 2011.
Wall Street had braced for a tepid year as governments worldwide grapple with ballooning debt, high unemployment in the developed world discourages consumers, and corporations tighten their belts in the face of uncertainty .
But Dell's move hinted at a worsening outlook.
China's Lenovo Group Ltd, the world's No.3 PC brand, joined rivals in flagging concerns about the impact on demand from the weak global economy and euro zone debt crisis, overshadowing a near doubling in first quarter profits.
GROWING PRESSURE
Former SAP chief Apotheker is now facing mounting pressure to turn things around and enhance management's credibility on the Street after a rocky start.
Apotheker wants to boost earnings by pushing into cloud computing, which involves helping companies revamp their data centers so they can transfer computing tasks online.
That is becoming increasingly crucial as HP's foray into the consumer arena with its TouchPad tablet may already be losing steam. The device has received dismal reviews and has yet to make a dent in Apple Inc's iPad market share.
HP priced its tablet -- powered by the webOS platform it inherited with its $1.2 billion acquisition of Palm -- at $499 when it launched with a huge marketing budget. That was identical to the cheapest iPad.
A month after its July launch, HP slashed that by $100, a pace seldom seen in a red-hot gadget industry. The AllthingsDigital tech blog reported that, of 250,000 TouchPads shipped to retailer Best Buy, only 27,000 had been sold.
Analysts are expecting HP to post earnings of $1.09 per share on revenue of $31.2 billion and gross margins of just under 24 percent in the fiscal third quarter ended July, according to Thomson Reuters I/B/E/S.
Among its largest divisions, Wall Street foresees flat growth at its personal devices arm, and single-digit growth in the services business it is trying to overhaul and jump-start.
"The company will likely guide its October quarter modestly below consensus due to weakness in consumer," Sterne Agee analyst Shaw Wu predicts. "Consensus estimates...will likely turn out too aggressive given our supply chain checks of the likelihood of a more muted holiday season."
(Reporting by Edwin Chan and Poornima Gupta; Editing by Richard Chang and Matt Driskill)