How Weak Tires Cause Dangerous Car Accidents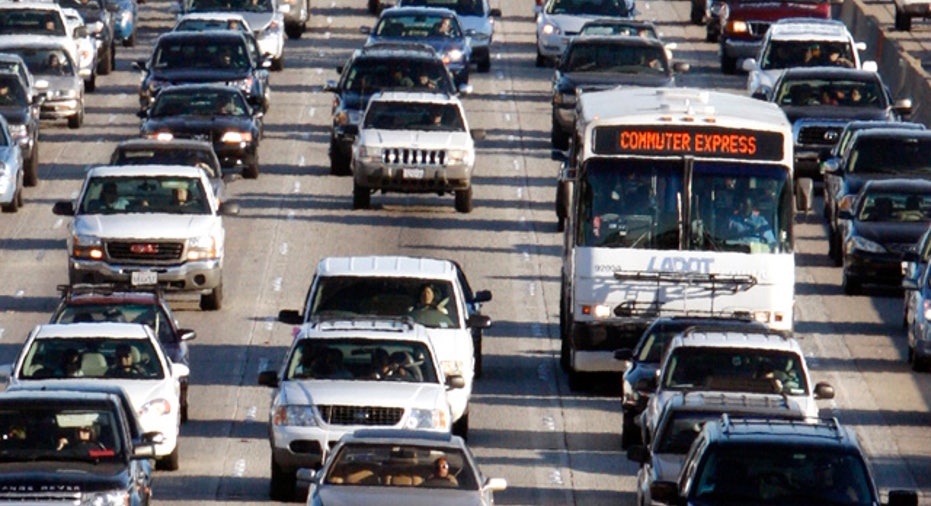 Every year, 40,000 Americans die in car accidents, according to the Insurance Institute for Highway Safety. And 12% of accidents stem from teens or inexperienced drivers.
That's why Pete Selleck, chairman and president of tire manufacturer Michelin North America, teamed up with state driving departments to launch the campaign 'Beyond the Driving Test' in 2014. The campaign is directed at teens and parents, encouraging them to check their tire pressure and tread monthly. According to the Centers for Disease Control and Prevention, automobile crashes are the number one killer of teens.
"Safety is a big issue for our industry and tires are the only part that touch the ground" Selleck tells FOXBusiness.com.
According to a survey from the Rubber Manufacturers Association, only 9% of vehicles have properly inflated tires, while 18% of vehicles have at least one very underinflated tire. An underinflated tire can blow out and cause a dangerous accident. Selleck notes that as tire quality has improved over time, tire maintenance has fallen to the wayside. The recommendation is for car owners to check their tires once a month.
The campaign works with road safety organizations and state administrators to provide adequate information for tire safety both in person and in drivers manuals. So far, they're more than halfway to their goal of having compliance in all 50 states by 2020; 32 states are currently committed to implementing tire maintenance information in their future driving materials, according to Selleck.
To date, Michelin has reached about 200,000 drivers through 700 driving instructors that the tire manufacturer has trained.
The biggest barrier in adopting new guidelines, Selleck says, is making them understandable and simple. "We provide the precise wording, make it as easy for the administrators to simply cut and paste."
To appeal to the younger demographic, Selleck asserts that tire safety has to be cool and fun. The brand has teamed up with YouTube (NASDAQ:GOOGL) stars like Brent Rivera and Vine stars Jack and Jack, to make entertaining videos on tire safety.
And Selleck stresses that Michelin's commitment to this campaign has nothing to do with selling tires, as weaker tires would help Michelin's business.
"Anything we can do to reduce the number of accidents is a contribution we can make to society" says Selleck.