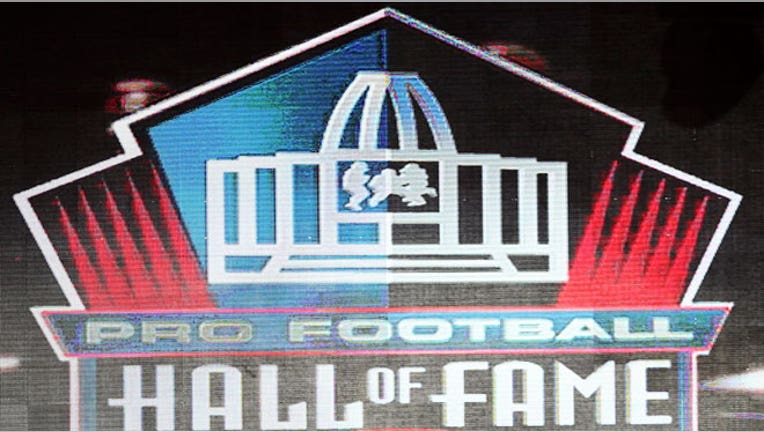 As vice chair and head of Korn/Ferry International's sports division, I know from experience that matching business strategy and culture with future leaders is one of the most important things that a CEO must do, whether the firm employs 50 or 50,000 people.
And as a coach under five college and professional football Hall of Fame coaches, including Bo Schembechler of the University of Michigan, Bud Grant of the Minnesota Vikings and Chuck Noll of the Pittsburgh Steelers, I've seen a fair share of players who look terrific in practice but fail in high-pressure game situations. On the other hand, I have coached NFL greats such as Jack Lambert who thrive under intense competition and bring their performance to new levels because of it. Not only was Lambert able to raise his performance during crucial games, he was also a leader who could inspire and motivate others to do the same.
First, a business owner, president, or CEO must create a strategy and then align that strategy with talent. There are various ways to conduct internal interviews, give step-level assignments or use 360 feedback instruments in order to determine employees' leadership potential. From there, you can identify rising stars who can help fulfill the vision of the company's future.
In my experience, the best leaders tend to be intellectual, participative, action-focused and intuitive. They possess the ability to look at complex issues from a variety of viewpoints, are able to tolerate ambiguity, and do not become easily frustrated. Successful leaders exert tenacity in the face of difficult tasks, easily deal with diverse styles, and are willing to tackle risks and challenges. At the same time, they also appreciate the feelings and preferences of others.
Identifying leaders in an organization who have common sense and are smart is essential to growth. Common sense is based on a combination of personal experience and individual instincts that impact one's ability to make the right decisions. Smart people who have good relationship skills are critical to building successful organizations. (Those who are smart but cannot build relationships aren't good leaders.)
Of equal importance is the ability to make decisions under pressure. Why is emotional intelligence so important? Korn/Ferry has evaluated leaders more than one million times and has found that if an individual easily becomes emotionally hijacked during stressful situations, he or she could lose the trust and respect it took years to establish.
Like Jack Lambert, Ken Easley, a three time consensus All American in the late 1970s and one of the greatest safeties in NFL history, could change a whole team's performance based on a single play: jarring a ball away from a runner, intercepting a pass, or running a punt back for a touchdown. Easley, and athletes like him, make their coaches' jobs easier and thereby enable organizations to achieve their goals.
About four years ago when United States Olympic Committee Chairman Peter Ueberroth retired, the organization faced a leadership void. Larry Probst had been brought in as the chairman, and several CEOs had struggled to get buy-in from various constituencies. Scott Blackmun -- who had previous USOC experience, international relationships, a law degree from Stanford, and training in marketing under Timothy Leiweke at AEG -- was hired.  He brought with him a listening approach and consensus-building skills that helped win over the IOC, sponsors, National Governing Bodies (NGBs), and other entities. He developed a participative, open, involved approach and forged positive working relationships. Further, under his leadership, U.S. athletes set medal records in both the winter and summer games.
Just a few years ago, the USOC was not a very well respected sports organization. Blackmun reset the business values and focus, and turned the organization around. He was rewarded in 2013 when Sports Business Journal named him as sports executive of the year, while the USOC was honored as the top sports organization in the country.
A business owner, like a sports leader, must create an environment in which people will believe the leader is willing to fight and battle for them. When individuals believe their boss will go to the mat to help with an issue, they are much more willing to give their loyalty, support and 100% effort to that leader in return.
When that atmosphere is created, an organization will be 100% successful, because no one will want to let their leader down.
Jed Hughes is Vice Chair of Korn/Ferry and the leader of the executive search firm's Global Sports Practice. His recent placements include John Idzik, General Manager of the New York Jets; Shawn Eichorst, Athletic Director at the University of Nebraska; and Rick Hart, Athletic Director at SMU. Earlier in his career, Jed coached for two decades in professional and intercollegiate football where he served under five Hall of Fame coaches: Bo Schembechler (Michigan), John Ralston (Stanford). Terry Donahue (UCLA), Bud Grant (Minnesota Vikings) and Chuck Noll (Pittsburgh Steelers). Follow him on Facebook, Twitter @jedhughesKF.