How to Make Some Cash Off Your Spring Cleaning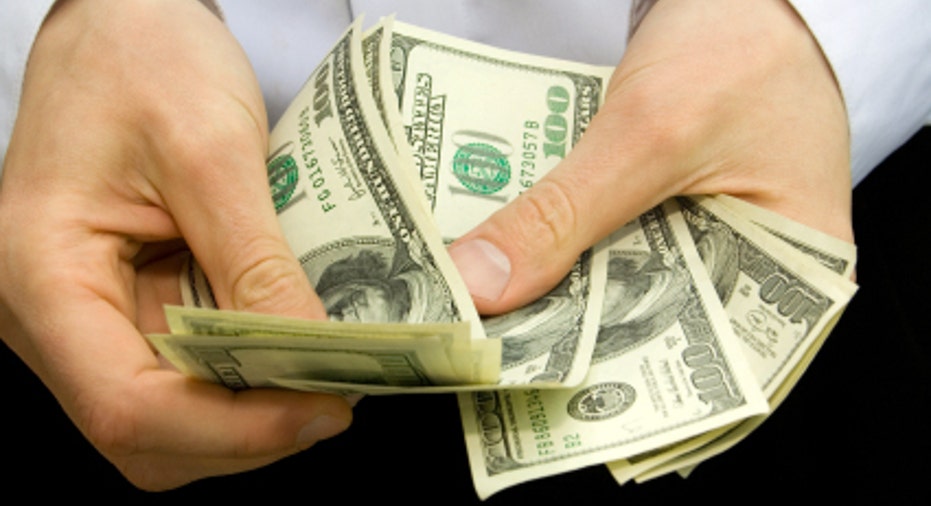 Spring cleaning isn't on anyone's short list for a good time, but with warm weather approaching, now is the time to get your home organized and decluttered—and make some money in the process.
From yard sales to mobile apps, experts say there ways for everyone to make a little money off their hand-me-towns.
Consignment Shops 
"In the last year we have seen a 5% increase in people who are coming in to sell their unwanted items," says Pete First, director of franchise development for Winmark Corporation, the parent company for used good retailers Play it Again Sports, Once Upon a Child and Music-Go-Round. "It's the economy. People are looking for value and alternative ways to make money."
As society's perception of "buying used" has changed from cheap to chic, more people are comfortable with checking out consignment shops and buying something that's already been around the block a little, First says.
"In the last 10 years people have become more conscious of how they use items, and people will look at something and say, 'There is plenty of good life left in this item; I'm going to make sure it gets a good home,'" he adds.
At Play It Again Sports, customers can get cash for equipment like used baseball bats to lacrosse sticks, and at Once Upon a Child customers can consign used strollers, car seats and more. Other items that consignment shops typically pay top dollar for include vintage clothing and accessories, or pieces of furniture, according to Alex Muse, CEO of ShopSavvy, a mobile app that allows users to buy and sell unwanted items.
For donors unsure of the best venue to sell their unwanted goods, Muse offers the following advice: "If you're looking to sell vintage clothing that's rare or a unique size that people will need to try on, then a consignment shop will be your best bet. Likewise with furniture. If you're looking for an antique wingback chair, that's going to be better off sold a consignment shop. Anything that's a strange one-off item should probably be consigned."
What to Know About Consigment Shops
1. Make sure you go to a consignment shop that accepts items regardless of season. Many shops won't accept a winter coat in June or a swimsuit in December.
2. Be sure to ask about a shop's payment policy-some may pay up front, while others only pay once your item sells, which can mean months of waiting for a check.
3. Keep in mind that if an item is not considered "vintage"--more than 20 years old--you'll  be paid more if the item has been on store shelves within the last 12-18 months, or if it's a recognizable brand name.
Yard Sales
"Yard sales can be great if you can get a bunch of friends together and make a day of it," says  Max Levitte, founder and CEO of Cheapism.com. "Sometimes it's not great to spend a whole day waiting for people to stop by your sale, but if you have friends or family to spend the day with, it can be fun."
If you don't want to make it a group affair, Levitte suggests piggybacking on a day when other people in your neighborhood are having a yard sale and reap the rewards of their signs and marketing.
"You'll  get more customers if there are other sales in the area," he says. "There's no reason for them not to stop if they're driving right past your sale, too."
Advertising for a yard sale is typically fairly easy, Levitte adds. A few well-placed signs and a posting on Craigslist can draw in a substantial amount of traffic.
What to Know About a Yard Sale
1. Check the policies in your area. In many cases you'll need permission from your neighborhood's governing body, or a permit from your county.
2. Tag all items with a price, even if the amount is negotiable. Otherwise you could spend the whole day answering "How much is this?"
3. Check the weather and be prepared to reschedule for rain. Not only is bad weather miserable for you, customers aren't going to want to stop to shop in the rain.
eBay or Craigslist 
"There is always a shady side to Craigslist because you never quite know who is going to knock on your door, but I'm a big believer in it," says Levitte. "You can always have the person meet you at a café and then if you feel comfortable, they can come back to your place and look through your items. It's easier than having to pack and ship an item like you would if you sold it on eBay."
However, Levitte cites eBay's "Buyer Protection" as a real advantage over Craigslist.  "There is more security for the buyer and the seller. And if you are selling something valuable, you can always put a minimum price on it so it doesn't sell too cheaply."
"Fashion is the top category for casual sellers on eBay, and each spring we see a spike in listings as shoppers look to free up closet space for the new season," said Karen Sayah, an eBay spokesperson.
As opposed to a yard sale where customers might just be browsing, shoppers on eBay and Craigslist are more likely to be ready to commit to a specific purchase they had in mind.
"If people want a specific item, they're going to look online," says Muse. "And  listing something online takes substantially less time than setting up for a yard sale."
With eBay, sellers are also guaranteed that an incredible pool of buyers will be looking at their items every day, says Patrick van der Vorst, founder of ValueMyStuff.com, an online appraisals site.
"There's nothing quite like knowing there are millions of people logging on every day trying to find an item exactly like the one you have for sale," van der Vorst says.
What to Know About Online Listings
1. If you choose Craigslist, make sure you feel safe with the person entering your home.
2. Make sure the photos you take of the listing are clear enough that prospective customers get a good idea of what you're listing.
3. Don't be afraid to put a minimum price on your listing to ensure getting back what the item is worth.
But if you're interested in selling something you think may be really valuable…
"Google it," says van der Vorst. "The Internet will give you a lot of good reliable and free information back, and you'll have a better idea what your item is really worth."
Often times antique dealers and auction houses are out to purchase your items for as little as possible, van der Vorst says. It's important to be informed before you try and sell your item, even if you're selling to a higher end boutique or auction house.
"In hard economic times, very often auction houses will underquote an item just to make sure they sell it, so know the market before you go," he says.