How to Hire an Adult Caregiver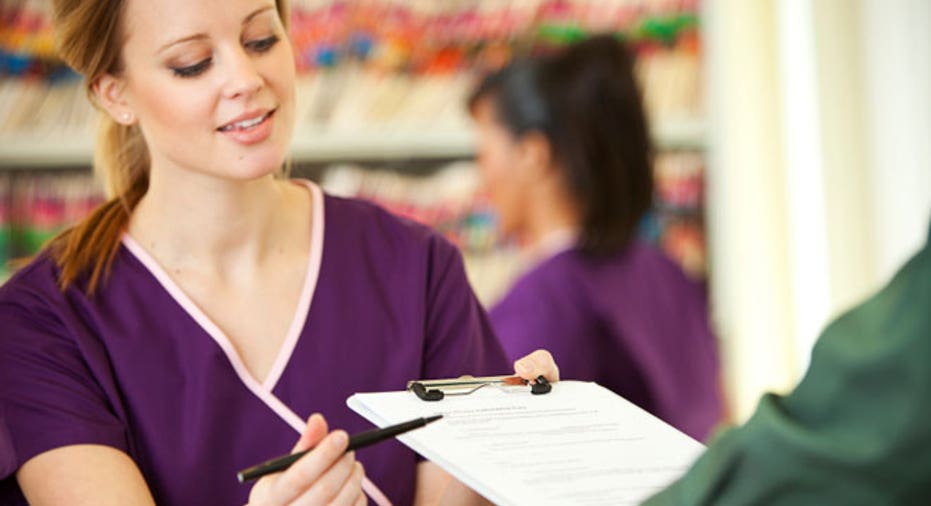 When her 90-year-old father wanted to remain active and continue living in his own Los Angeles-area home, Tobi Rosen hired a caregiver with the help of a care manager from a geriatric care management firm.
Rosen says she chose to go with a professional after taking care of her father herself. "Once we hired the caregiver, my dad and I had a better, more rewarding relationship," says Rosen.
Rosen says the agency helped her find the right person to assist with shopping, meal preparation, personal care and transportation. What made it even more rewarding was the relationship that developed between her father and his caregiver.
"They became instant friends, buddies and companions. I know my dad's life was enriched because of his caregiver," she says.
Estimates from a 2012 Pew Research Center study place the amount of individuals in this country who serve as caregivers for other adults at about 36 percent. Nearly 4 in 10 adult Americans take care of a loved one with significant health issues.
As baby boomers age, the number of adults who need some type of assistance will continue to rise. That leaves families facing difficult decisions, such as: Will you (and do you want to) provide this care yourself? Many will choose to hire a caregiver through a geriatric care manager, or GCM, or by finding someone on their own.
Types of Caregivers
Deciding to hire home-based care for an elderly relative is a deeply complex decision based on multiple considerations: your proximity to the relative in question, budget, the care available and personal preferences. But experts say you should also remember that not everyone has the same needs.
Some people require only a little help with housekeeping and transportation. Others need companionship, assistance with medication, and help with meals and personal care. Still others must have ongoing medical attention. Although a caregiver's duties will vary from case to case, below are a few of the more common levels of caregiving.
Housekeeper: Cleans and cares for the home.
Personal care worker: Keeps house, but also assists with meals and possibly medication reminders. Can help with driving and doctor's visits.
Certified nursing assistant or home health aide: Provides personal care assistance such as bathing and dressing, administering medications, supervising light exercise and monitoring health.
Skilled care: Monitors physical condition and assists with physical therapy, wound management and other medical needs.
Where to Look for a Caregiver
Caregiver burnout is a frequent complaint that's also shared by family members. Ruth Johnson, a North Carolina-based newspaper columnist, says both of her elderly parents required help. Johnson chose to take care of one parent on her own, but she hired a caregiver the second time around. Neither solution was perfect, but she says careful applicant screening is essential.
"You've got to have references and check them out," she says. Johnson says she's surprised at how many people hire caregivers without due diligence.
"I've known a lot of caregivers, and it's a revolving door out there. You really have to be careful; it's not a job that always attracts the best people," she says.
Where can you find caregivers? Experts point to these resources:
Newspaper ads.
Online job boards such as Caring.com.
Craigslist.
Word of mouth (try asking around your church, at your job, etc.).
Your state employment office.
Temporary job agencies.
A senior's doctor's office.
The Hiring Process
Experts say once you begin the hiring process you should remember not to divulge personal information about yourself or the potential client until you've thoroughly checked out potential caregivers. Here's a checklist to help in the initial hiring phase and early employment:
Check applicants' identification -- don't hire anyone who can't give you a valid ID.
Check references, run a background check and secure a criminal history and driver's record. You can sometimes do this at your local courthouse or pay a small fee to online services.
Make copies of certifications to keep on hand.
Talk to the elderly person's insurance company and make sure his or her homeowners insurance will cover the caregiver (for both in-home accidents and driving).
Put rare art, expensive jewelry, guns and other valuable items in secure storage.
Have mail diverted from the home to a secure location in order to monitor what's coming in, if necessary. This can protect an elderly person with dementia from scams.
Keep a tight rein on finances. In particular, prevent access to credit cards and bank accounts.
Make arrangements for regular consultations with the caregiver, and put a backup plan in position in case the caregiver doesn't work out or can't come in as scheduled.
Try to include the elderly person in as much of the process as possible.
Make frequent, unexpected visits to the home or have another person do so.
Hiring a Care Manager
The case for care management can be strong, but it's also costly. Care managers generally charge by the hour and some hourly fees can run upward of $100. However, hiring a manager can ensure higher quality.
Suzanne Modigliani, a GCM in the Boston area, says she starts by assessing a person's needs, then looks for the right person to meet them. "We strive to make a good match and then we troubleshoot case issues," says Modigliani.
The benefits of hiring a GCM are many: The manager or company has a backup system, so if a caregiver can't come in, another can be sent. They check references and backgrounds and supervise the workers. And they handle liability issues.
Bunni Dybnis, a licensed marriage and family therapist who has worked exclusively in the field of aging for the past 20 years and is a member of the National Association of Professional Geriatric Care Managers, says the most important part of hiring a caregiver is to first know what you need.
"Everybody's going to be different, and probably 65% to 70% of those who need caregivers will have dementia, which brings a whole different light to it," says Dybnis.
Copyright 2014, Bankrate Inc.