How to Get the Most Out of a Frequent Flier Program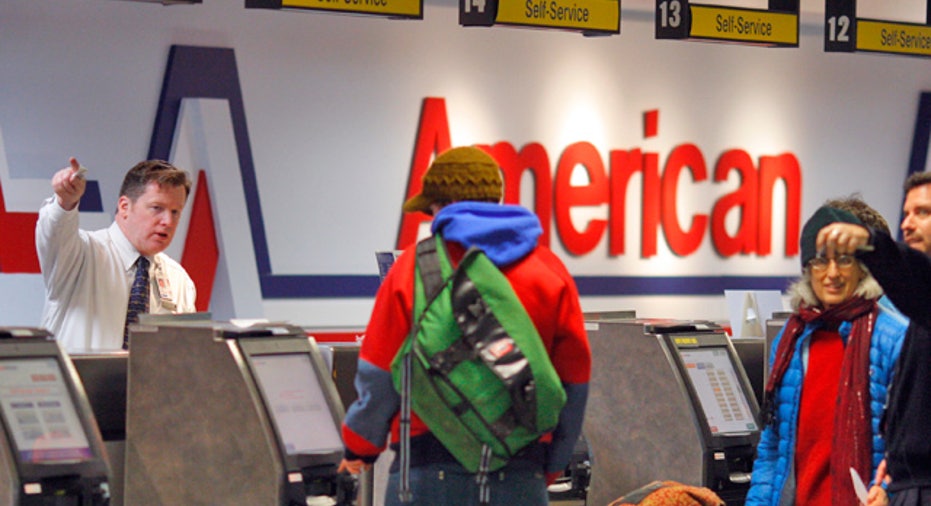 Cash-strapped airlines are not only charging for on-board food, extra leg room and checked luggage, but some have also made it harder for passengers to redeem free flights.
According to travel experts, some airlines are reducing the number of available rewards seats and raising the number of points required to earn reward flights, which makes choosing a frequent-flier program tricky.
Even trickier is figuring out how to make the most of rewards. Airline rewards are best maximized when used along with program-sponsored credit cards because loyalty programs have become driven by how much money you spend versus how often you travel, according to Jason Clampet, senior online editor for travel site Frommers.com.
Clampet points out that even low-cost carrier Southwest Airlines (NYSE:LUV) recently switched to a dollar-for-point system from a segment-for-credit frequent flier system. Originally, Southwest fliers could count on 16 one-way flights earning them 16 credits, which meant a free roundtrip flight. Now, the Dallas-based carrier adopted a dollar-for-point system aimed at rewarding business travelers who purchase the most expensive fares.
Travelers deciding which frequent-flier program is most advantageous to them should take into account which airline dominates their nearest hub along with which hotel chains are located in their most frequently-visited cities, advises Chris McGinnis, editor of YouMustBeTrippin.com, Best Western's travel blog.
"When it comes to loyalty programs&the best program for all Americans doesn't exist," he says.
Even if travelers sign up for the best program, its useless if they dont stick with it.
"I don't think it's as much about picking the right frequent-flier program as picking the one you're likely to use and figuring out the ins and outs of that particular program," says Sandra Daniel, president and CEO of the FIRE Light Group, which coordinates travel incentive packages for businesses.
When evaluating a loyalty program, the first thing travelers should take note of is how many miles or dollars spent are necessary to qualify for a free flight. They should also check for blackout dates as well as how long it takes to achieve elite-status level that offers valuable perks. Daniel advises consumers to research LinkedIn forums and airline Twitter feeds to get insider knowledge on different rewards plans.
The majority of airliners require 25,000 miles to gain elite status--which usually comes with perks like early boarding, reduced or no baggage fees and first-class upgrades at reduced prices.
Here are top airline reward programs and how to get your points' worth:
Star Alliance 
Joining a frequent-flier program that allows rewards to be redeemed on multiple airlines is a flexible way to earn maximum rewards, Daniel says.
The Star Alliance includes 27 airlines including United, US Airways, Lufthansa, Continental and Air Canada. And at the elite status level, you can get into any of their airline lounges.
"When you're flying into little countries like Croatia, it's convenient," says Daniel, who is also a Star Alliance member.
Delta SkyMiles
Daniel cites Delta SkyMiles as one of the best rewards programs because of its flexibility and perks. Comedian Dan Nainan agrees: he travels 125,000 miles annually, racked up $10,000 on his Delta SkyMiles Platinum Amex, and earned enough SkyMiles for several round-trip trans-Atlantic flights.
Elite Delta SkyMiles members get automatic and unlimited free domestic upgrades, including on award-flights trips, and special customer service treatment, according to Daniel. The program is also flexible when booking reward flights last minute. The Delta SkyMiles Platinum Amex, which has an annual fee of $150, also offers ways to earn rewards and VIP status without even stepping foot on a plane because dollars spent on the card can be used to gain elite status.
Starwood Preferred Guest
Although Starwood is a hotel chain with brands such as the W, Westin and Sheraton, reward points are transferrable to several airline partners. The program offers bonus points upon redemption, making it a good way to rack up points for your next flight, whether you're a frequent flier of U.S. Airways, American, Delta or Miles and More.
The Starwood Preferred Guest Amex, which has an annual fee of $65, helps travelers accumulate rewards faster; users get two Starpoints for every dollar spent on the card, versus the typical 1:1 offered by most cards. "The Amex&gets you something good with fewer miles, Clampet says.
Southwest Rapid Rewards 
Southwest's new Rapid Rewards program offers unlimited reward seats, no blackout dates, and can be redeemed for international flights on partner airlines. Members receive free drink coupons when they achieve certain point milestones.
Points required to redeem free flights vary depending on the distance and whether the fare is Web-exclusive or business. A July roundtrip Web fare from Baltimore to New Orleans required about 27,000 points to purchase on a recent search.
"A lot of my clients love it. [Southwest has] a very easy program to understand," Daniel says.