How to Combat 'Daily-Deal Fatigue'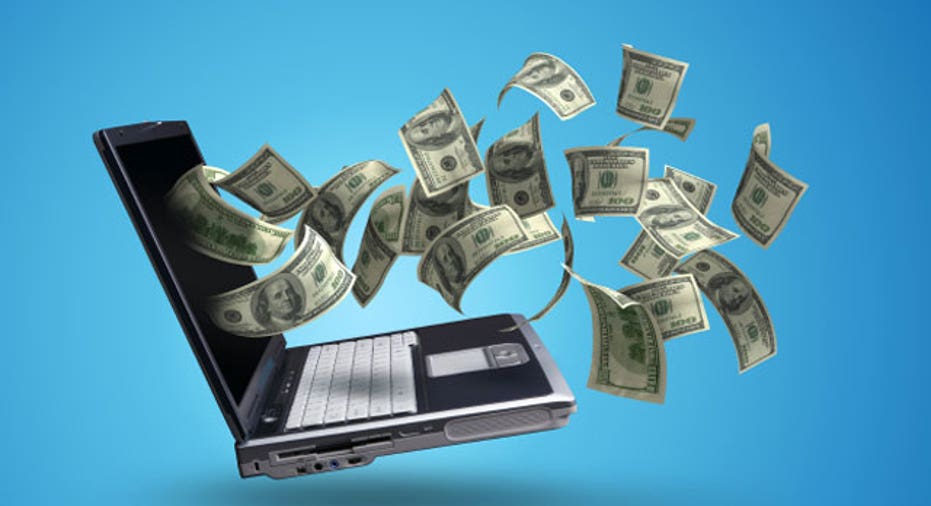 As more daily deals sites continue to crop up, it can be difficult for bargain seekers to sort through their inboxes to find deals applicable and of interest to them.
More businesses are turning to deal sites to help boost sales in a flat economy, which brings more discount offerings to consumers, but that also fuels the battle against daily-deal fatigue.
Sellers or the retailers are more motivated than ever to acquire new customers, says Graham Jones, general manager of PriceGrabber, noting that the service industry in particular has really jumped into the coupon deal world. Now, local businesses like a dry cleaner can do a deal with Groupon and let someone spend $10 and get $20 in dry cleaning sales and they can quantify it.
The struggling economy also has consumers on a perpetual hunt for bargains. The consumer is hungrier than ever [for a deal] &the economy has not improved for many Americans, he adds.
In response, many deal aggregator sites are popping up to help cash-strapped consumers win the battle to find deals they really want and need.
Experians PriceGrabber, an online comparison shopping site, launched a local deals site in June, which functions as an aggregator, bringing consumers deals from at least 20 other sites. Users can set their preferences for what types of deals theyd like and where they are located to narrow the offers.
Instead of going to Groupon and LivingSocial and the handful of others, I can get one email from PriceGrabber and only get offers in my email box that are within those parameters. Thats a really good place to start to cope with deal fatigue, says Jones.
PriceGrabber, like many deal sites, also makes it easy for users to share their deals on Facebook and other social media outlets. Its like recommending a great restaurant through good old-fashioned word of mouth, but easier and faster. And many agree that friends recommendations hold more water that a generic daily deal email blast.
Its very viral, Graham says of todays deals. This idea may have existed five, seven, 10 years ago, but there was no social media to spread the word.
Jamie Ratner, who lives in the Washington, D.C., area, has been a deal expert for several years, and writes a blog geared to local parents, particularly deal-seeking moms looking for new things to try in the area. She was such a deal addict that she managed to get a new Vera Wang wedding dress for $800 and later sold it on eBay for $1,000.
But when she started following Groupon in summer 2009, she realized all the offers for discounted spa packages and fancy restaurants were great concepts, but not realistic for moms like her with a toddler and baby at home.
Very few of their deals were appropriate for me and my family, Ratner says. I decided to take the concept of the daily deal site and create a family-focused niche site.
In May 2010, Ratner launched Certifikid, a deal site focused on family deals around the nations capital. Other mom/kid sites such as LivingSocial's weekly family edition, Plum District and Daily Deals for Moms, launched within weeks or months of each other that year.
Certifikid does not offer any filters so users may have to sift through deals, but Ratner says families are trying out different activities after buying the deals. Certifikids small local team works closely with subscribers and businesses to tailor deals to its small market.
Most of the businesses featured on our site are not obvious targets for other group buying and deal sites. We are typically offering Certifikid's niche audience deals they cannot get anywhere else, Ratner says. The other sites mainly paint a broad brush and focus on the best deals."
No one has time to sort through the flood of daily deals that hit our emails every day. Here are seven expert tips to help consumers find discounts on exactly what they are looking for:
-Consumers in need of recommended deals should try searching social media networks like Facebook or Twitter.
-Be sure to read and understand the fine print of any deals or coupons, including expiration dates. Don't assume that every deal is like the next, advises the Better Business Bureau (BBB) on its website. The fine print on every offer is going to be different because every business has a different policy when it comes to eligibility, expiration dates, refunds and black-out dates.
-Make sure the deal site is thorough and includes all restrictions and added costs. Many deal sites may not include all the necessary information up front, such as shipping costs for large items or tax. On these types of issues, no site can be perfect but some work harder at this than others, Ratner says.
-Consumers should check with friends that have used a site to get their experience and advice. Find out things like: How responsive is the site? Have there been any customer service issues or IT issues?
-Make sure the site offers local deals and not just national deals and try registering with deal aggregators or niche sites to more narrowly-tailor deals.
-Research any potential sites with the BBB, as well as the business offering the deal, before making any purchases. Look for the BBB Accredited Business seal on both websites and only go with businesses that have a good rating.
-Check to see if the deal site backs consumers if there is any issue redeeming the vouchers or coupons. The voucher companies, or the daily deal sites its in their best interest to not have issues with the consumers, Graham says.