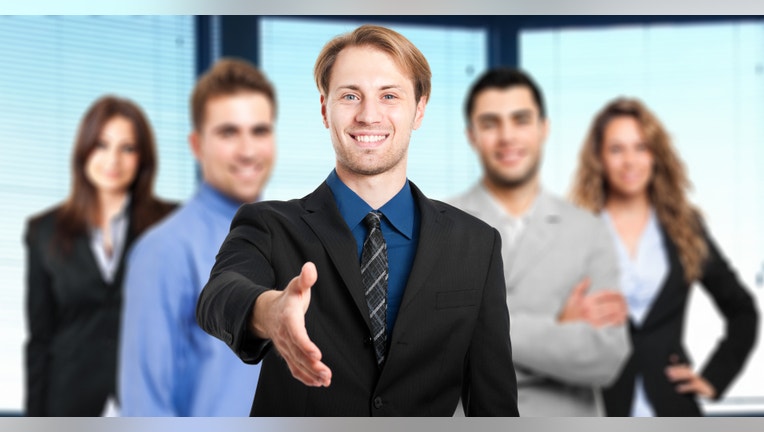 It's easy to forget that Thanksgiving is not just a day to watch football and eat an abundance of turkey, stuffing and pumpkin pie. Thanksgiving is the time to appreciate and acknowledge the people in your life. It's a good time to give thanks to those who work hard and produce results for your company.
Luckily, there are many easy ways to do this. Here are five:
No. 1: Host a company party, potluck, or luncheon. Depending on your company's financial situation, a large scale holiday party may not be feasible. Instead, order lunch for your employees or bring in treats from your local bakery the day before or after Thanksgiving. If your company is strapped for cash, have an employee potluck where everyone brings in their favorite holiday dish. The ultimate goal is to bring your company together; the total spent is unimportant.
No. 2: Say thank you in any which way. Since most CEOs don't have time to write handwritten, personalized cards to every employee, an e-card is an easy way to express your thanks. Whether full time, part time, or temporary, a simple e-card will show your appreciation for your staff. Or if possible, have your marketing department create an internal card with personalized messages. Regardless of the method, this will save you time and money, and will make your employees feel appreciated and valued.
No. 3: Give back. Whether it's a toy or food drive, a company outing, or a donation, giving is the best way to show your company cares about the community that helped build their business.
No. 4: Recognize top employees. Although it may not be financially possible to give every employee a gift, reward high performing employees for their successes in some way. Whether it's writing a personalized thank you card or splurging on a gift, pin point a few top employees to show your gratitude. And don't forget that public verbal recognition always goes a long way to improve engagement and morale.
No. 5: Thank your employees in a tangible way. Thanksgiving is a time to show your appreciation, so do this with concrete actions. Let your employees leave work a few hours early or come in late. A few extra hours off may even boost productivity and will create positive employee sentiments throughout the holiday season.
Tom Gimbel
 is the Founder and CEO of LaSalle Network
, a staffing firm based in Chicago. Founded in 1998, LaSalle has served thousands of clients and candidates, placing job seekers in temporary, temporary-to-permanent and permanent positions. LaSalle Network has been listed on Inc. Magazine's 500/5000 Fastest Growing Companies in America list for the past seven years, named by Staffing Industry Analysts' as a top five "Best Staffing Firms to Work For" from 2011 through 2013, and among the "Fastest Growing Staffing Firms" in 2012 and 2013.