How Led Zeppelin Won 'Stairway to Heaven' Lawsuit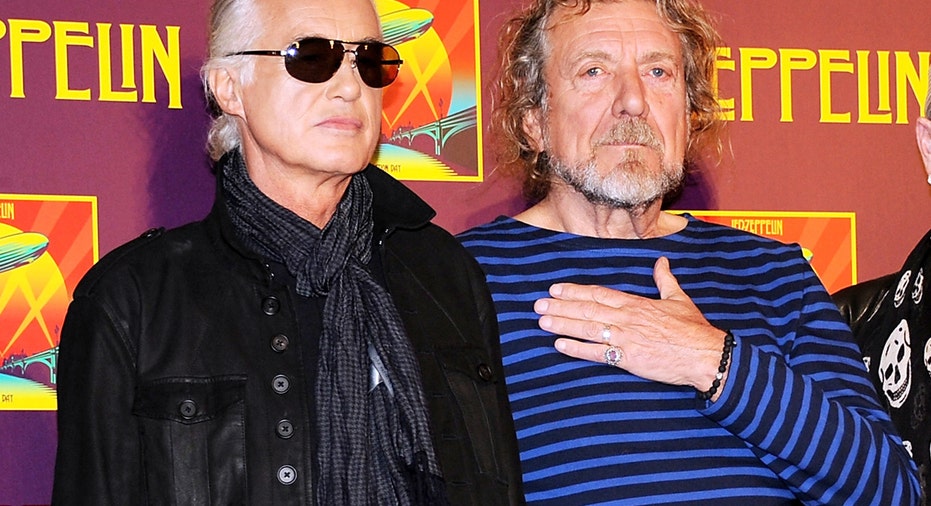 Led Zeppelin rock legends Robert Plant and Jimmy Page have scored a new hit; a major legal victory.
A Los Angeles jury decided the intro to the band's "Stairway to Heaven," was not copied from another 1960s rock band's guitar riff.
"We are grateful for the jury's conscientious service and pleased that it has ruled in our favor, putting to rest questions about the origins of 'Stairway to Heaven' and confirming what we have known for 45 years," Page and Plant said in a statement.
The jury was swayed to side with the rock legends because of their decision to examine the whole song, not just a snippet, according to Joshua Schiller, an intellectual property litigator at Boies, Schiller & Flexner LLP.
"Part of the song that sounds similar was a minor part of the overall work of 'Stairway,'" he said. Their [Led Zeppelin's] argument focused on all elements combined of their song," he said. "[There's] much more artistic expression added to 'Stairway.'"
The lawsuit claimed Plant and Page took a piece of the instrumental tune "Taurus", written by Spirit guitarist Randy Wolfe, and used it as the intro to their song "Stairway to Heaven," which fans and critics alike herald as one of the greatest rock songs of all-time.
Following the ruling the rock duo also thanked their fans.
"We appreciate our fans' support, and look forward to putting this legal matter behind us."
"Stairway to Heaven" was written in 1971, appeared on the album Led Zeppelin IV and sold over 37 million copies.