How I Offset College Tuition Costs: 3 Students' Stories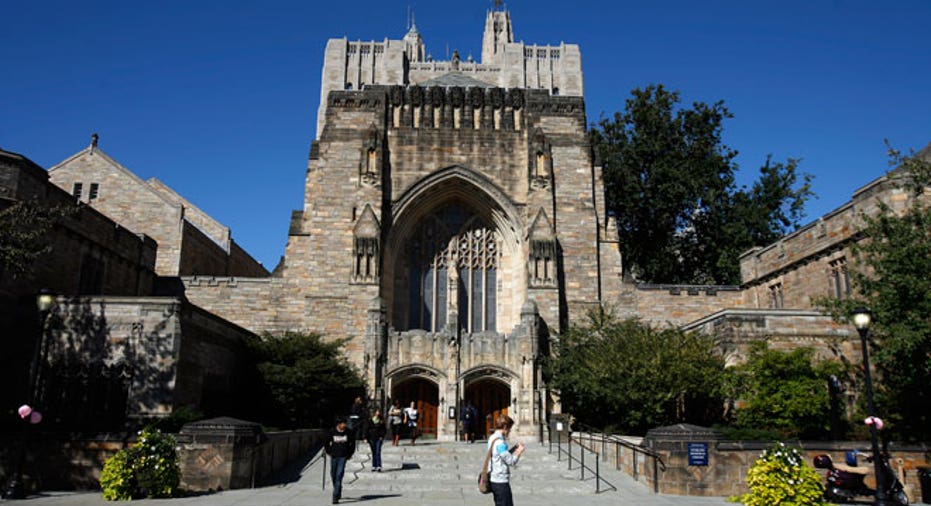 It's no secret that getting a college degree pays off. But financing that degree has become more difficult as tuition prices continue to outpace inflation.
With the average total costs of in-state public universities topping $20,000 and private college costs rising above $40,000, according to the College Board, it's no surprise many college graduates start their journey into the real world buried under student loan debt.
Data from the New York Federal Reserve shows outstanding student loan debt topped $1 trillion for the first time last year, and shows no sign of slowing down. What's more, the share of loans delinquent 90 days or more rose to 11.8% in 2013.
But some students found unique approaches of paying down their tuition costs and avoiding getting buried under student loans. Here are their stories:
I Raised Cows
Involvement in Future Farmers of America (FFA) prior to college helped Jordan Symon afford her tuition bills through substantial scholarships.
The Texas A&M senior raised Santa Gertrudis heifers in FFA since her freshman year in high school, and spent 30 hours per week with her heifers
"I am paying for almost all of my college tuition through FFA and rodeo scholarships I received from showing livestock. I didn't have the grades to receive any academic scholarships, so I had to work extremely hard to fund college. Fortunately, I received enough funding to put me through four years at Texas A&M."
While she made a significant dent in her tuition bill, she says she wished she had started earlier.
"It took me so long to realize that I was capable of financing my college career. If I had believed in myself from the beginning, I could have jump-started saving money. The sooner you set a goal and work hard towards it, the better."
I Joined ROTC 
Derek Vincent applied for and received an Air Force ROTC scholarship prior to attending college at Texas A&M.
The scholarship pays for all of his tuition and fees as long as he agrees to go through the school's ROTC program and serve at least six years in the military after graduation.
Vincent, who is an applied mathematics major, says he would not be able to afford tuition with the scholarship. "It is hard to pay for college without a strong financial background, and I know how stressful it is to always worry about how you might pay for four years of college."
More than 1,000 colleges and universities offer ROTC programs that exchange scholarships for commitments for post-college careers. Aside from taking general higher education classes, ROTC programs expose cadets to training in both leadership development and military skills.
I Coached My Favorite Sport
Southern Methodist University graduate Alexander Paine grew up loving hockey and ultimately turned it into a way to help pay for his higher education.
He coached a total of eight hockey teams during his first three years of college and helped with summer camps during offseason to help pay for his tuition.
He also started out his college career at a community college, which was less expensive and allowed him more schedule flexibility. "I was able to stay involved in school as well as try and reduce some of the future costs by taking core classes that would be required at any institution I ultimately went to. This allowed me to shrink my time at SMU to three years, saving me a fourth year of tuition, books, and board."
Pain, who has a mechanical engineering degree, says he choose to attend a more-costly private school because he felt the benefits justified the costs.
"Do something you love. College is tough enough as it is. Look into community college transfer programs. Not only are they more affordable, but they also open the door for transfer scholarships if you weren't eligible for anything right out of high school. If you have a unique skill, try and find a way to utilize it. It may just turn your dream into reality."