How Boomers Can Reinvent their Careers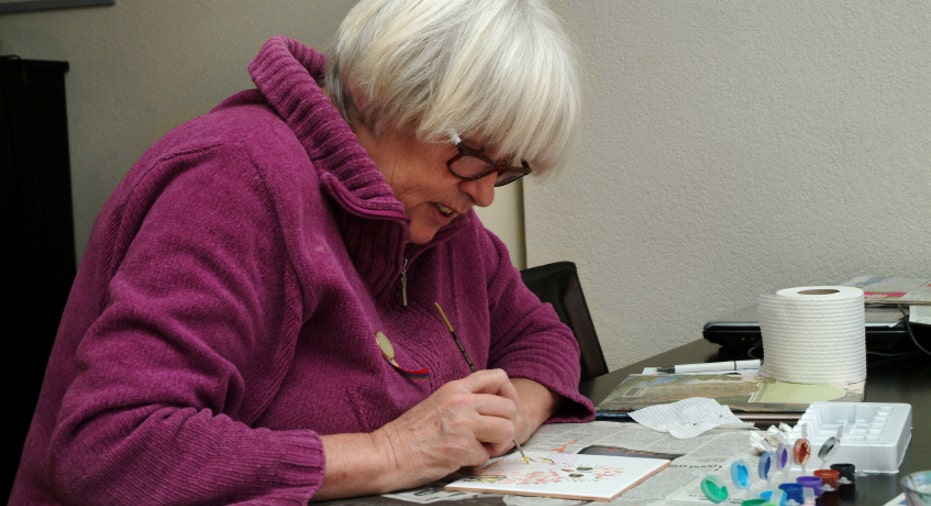 The bleak labor market has left many baby boomers unemployed or underemployed and wanting a way to reinvent their skill set to get an advantage over the competition.
In the past, people in this age group would normally choose to leave the workforce and enter into retirement early, but the recent economic slowdown has taken that option off the table for boomers who don't have adequate savings.
Baby boomers face an uphill battle in this labor market because they are considered too young to retire, but are often overlooked by employers as candidates to retrain or bring on as new hires. Struck by this paradigm, Hollywood powerhouse and former Paramount CEO Sherry Lansing approached Silicon Valley entrepreneur Steve Poizner to help her launch an education program targeted at busy boomers who need new skills to get ahead, get employed or switch careers. Poizner partnered with UCLA to create the Empowered UCLA Extension program, a mobile education and career counseling program.
I recently spoke with Poizner, founding partner and CEO(http://empowered.com/) about the program with UCLA offering new online classes and certifications for baby boomers changing their careers. Here is what Steve had to say:
Boomer: What are some of the things the career empowerment program can do for baby boomers thinking of a career enhancement or change?
Poizner: Our career empowerment program is designed to help baby boomers develop the marketing skills they need to properly be able to get a job in the marketplace or enhance their careers. We have a 15 module programs that start with some of the basics like how to design a very effective LinkedIn profile and continue onto more personalized career tips like interview techniques and practice interviews done online and face to face.
Over the course of 12 months you complete these 15 modules in our career empowerment program , all developed and delivered by expert counselors.
Boomer: How does the UCLA education program help get boomers back to work?
Poizner: Boomers who want to switch careers or enhance their career prospects are often overlooked because they lack the right skills that employers want. Boomers often face a skills gap, but they have a rich set of experience that they should use to their advanatage and not have to start from scratch.
There are more than three million job openings today in our economy and they stay open even when the unemployment rate is so high because people don't have the skills that employers need. UCLA extension, in conjunction with a team at Empower Career, talked to a lot of employers and identified what skills are needed in the marketplace. Armed with this information, then UCLA extension has designed a series of courses and certificate programs to give boomers these desired skills.
We are launching 10 different programs in October which were carefully selected to cater to industries that have the most open positions including, health care, education and environmental.
Each program lasts one year and students get UCLA credit with grades 'A' through 'F."  If you pass all of the eight classes over a 12-month period, then you will get an official UCLA extension certificate of proficiency with a University of California gold seal on it. These certificates have value in the market place, which is one of the key ways we help our boomer customers transform their careers.  
Boomer: How does the program show boomers how to turn past experience into new opportunities?
Poizner: We help boomers turn past experience into new opportunities in two different ways. First, at the top of  our website(empower.com) we offer a series of free assessments that boomers can take so we can assess your background, experiences and interests. Once we have this information, we will suggest which program might be the best fit.  If you have a head start because you have some experience in your past that is a fantastic thing and these assessments take that all into consideration.
Our career counselors will be asking all of our students about their background and experiences to help them weave together a plan of action of how to take all of their experiences into account and convey it to potential employers in resumes, interviews and online networking sites.
Boomer: What is the cost and time involved in enrolling in one these programs? How many enrollee's do you currently have and project to have in the future.?
Poizner: In order to finish our program in one year, which is what we recommend, you need to take two classes per quarter for four quarters; you would take eight classes over that 12 month period. Each class requires about five to six hours dedicated to it per week, which adds up to  10 - 15 hours per week between the two classes.
This program isn't overly demanding or require a huge time commitment, which is good to jive with boomers' schedules. An online program allows people to take the course on their own time from any place.
In terms of the cost, we have developed a very affordable program here for large numbers of people. To reserve a seat cost $800, so that is an $800 sign up fee which includes an iPad.  Then it is $1,485 per quarter for four quarters. Students are only required to commit to a quarter of a time,  but we definitely recommend completing all four quarters because that is what you need to do in order to graduate and get your certificate of proficiency.
Boomer: What do you find to be the top career choices from the baby boomer generation?
Poizner: We did do a lot of market research to learn what boomers are interested in and then we cross referenced that information with Bureau of Labor Statistics that showed job openings, and low and behold, there were some really nice intersections.
Boomers are excited about careers in health care and any that involve the environment. They want to get involved in education with kids, so we have a certificate program for a college admissions program to help students get into college. These are a few of the interests baby boomers had and there are a lot of jobs out there.
Boomer: Are UCLA extension certificates fully accredited by the University of California?
Poizner: Yes, the UCLA extension is an official division of UCLA that specializes in job training and professional education. The school has close to 50,000 students today in their extension division taking classes mainly in Los Angeles.
Our partnership with UCLA extension takes some of their existing classes and puts them online and creates some new classes that are targeted at baby boomers and their specific job changes and challenges. Our customers are official UCLA students and every course you pass earns an official UCLA credit.
At graduation you get an official UCLA extension certificate of proficiency and it does have the University of California gold seal on it which documents this is an officially approved and sanctioned UCLA course and activity.