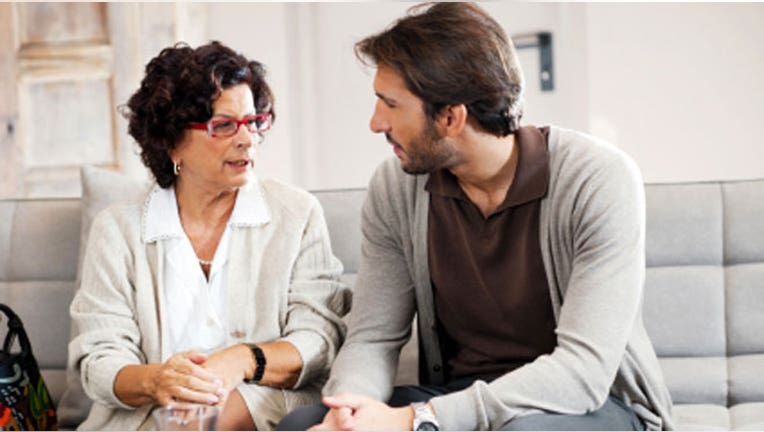 Boomers about to enter or just in retirement are learning that this massive transition changes their lifestyle and brings many financial decisions.
Do you sell the family home and travel around the world, move to a warmer climate, or relocate close to family? Ultimately, a lot has to do with your finances and where you live.
In the past, many retirees downsized their homes as they aged, but the boomer generation might not be following tradition on this move.  According to a study from MyMove.com, baby boomers are now "right sizing" for the needs of their new lifestyle, which can often involve adult children moving back home or housing grandchildren and other family members due to the current economic climate.
Ted Stimpson, president and CEO of MyMove.com, shared what this trend means and how boomers can best prepare for new living realities in or near retirement.
Boomer: What is the definition of rightsizing and how does it apply to baby boomers?
Stimpson: We're becoming a more mobile and fluid population. Moving is often a lifestage-based decision and this is especially true for baby boomers. Traditionally, people tend to think of boomers and empty-nesters downsizing to smaller homes. But it's really more about rightsizing. Rightsizing your home is tailoring your living space to fit your present financial status, lifestage, interests and lifestyle. For baby boomers, it might mean a larger or smaller space, or it could be adapting your current home to better reflect your needs.
If boomers have raised children in a conventional two-story, four-bedroom, two-car garage home and the children have left, it's time to rethink your housing options. Consider the three scenarios below:
Changing your existing home.  Think beyond turning kids' bedrooms into a guest room, office or library/den. Maybe you want to create an open-plan great room by knocking out a wall of the separate dining or living room? Have you taken up new interests that your floor plan won't accommodate? You might want to convert a larger bedroom into a space for home gym if fitness is a new hobby.
Upgrade. Newer homes being built now may actually have a larger footprint as a way to accommodate a boomer population that has diverse, evolving needs. Energy efficiency and building materials often save money, even in a larger home. For example, a larger, one-floor design is popular with aging adults and can incorporate more usable, customized space.
Go smaller. Less maintenance, less time cleaning and wasted space in the current home are valid concerns for retiring or relocating boomers. A condo community that provides staff to do the heavy lifting of maintaining a home is a very big draw. Adjusting to less income may also be a factor in finding a better size fit in a new home. Going down to one car? You won't need that 2.5 car garage.
Childless boomer couples that didn't raise a family in their present home also may want to find housing that better reflects their changing status by moving to a vacation or retirement community or moving from city to country-or vice cersa.
Rightsizing lends itself to creating a living space for two generations with very different needs—especially for baby boomers taking care of an aging or ill parent. This requires adapting the current home to an aging-in-place function or possibly building an addition for the parent(s).
Boomer: What are the top five reasons you found for baby boomers moving? 
Stimpson: Among Baby Boomers, Top 5 Reasons for Moving (respondents could pick multiple reasons):
Closer to work/family             28%
More affordable                     28%
Better Area                             25%
Health/Personal Reasons        18%
Current Home Too Small        15%       
Boomer : When adult children move in with their parents, what is the best way to establish a budget so all expenses can be shared?
Stimpson: This can be such a loaded topic that it needs to be negotiated very carefully. When a child that was previously living independently moves back in with parents, they are in essence assuming the role of being dependent again. Whether the move is precipitated by financial status or life change such as divorce, two generations with different needs, opinions and expectations are converging.
Here are some suggested guidelines on how to establish a budget:
Disclose finance/information: Within reason, both parties need to be open with real figures – what are the monthly expenses? Are you going to craft a budget on a 50-50 plan or will it be on an "ability to pay" basis?
Put agreements in writing: Have a meeting and establish the budget. The adult child needs to be realistic about what he or she can afford, but also be made aware that a free ride isn't on the table. Be honest with each other to avoid misunderstanding later. Think of it as a contract and re-negotiate it at a later date if needed.
Create a timeframe:  When outlining the budget, get a reasonable estimate of how long the child will be living in the home. Re-visit as that date is coming up.
View children as roommates: If you try to factor out the family relationship and approach it more as new roommates, you may remove some of the emotional and psychological undercurrents that play out in families.
Maintain your space: Make sure your child isn't assuming that you'll help with debt he/she brought with him – like student loans, etc. Perhaps making student loan or child support payments could be swapped for some of the monthly expenses in the home.
Time is money: If the child is in dire straits financially and/or unemployed see if there are tasks or labor that can be negotiated. Does the child have carpentry skills? Maybe he or she can repair and stain the deck. Be creative.