Household Employers Face Tax Deadline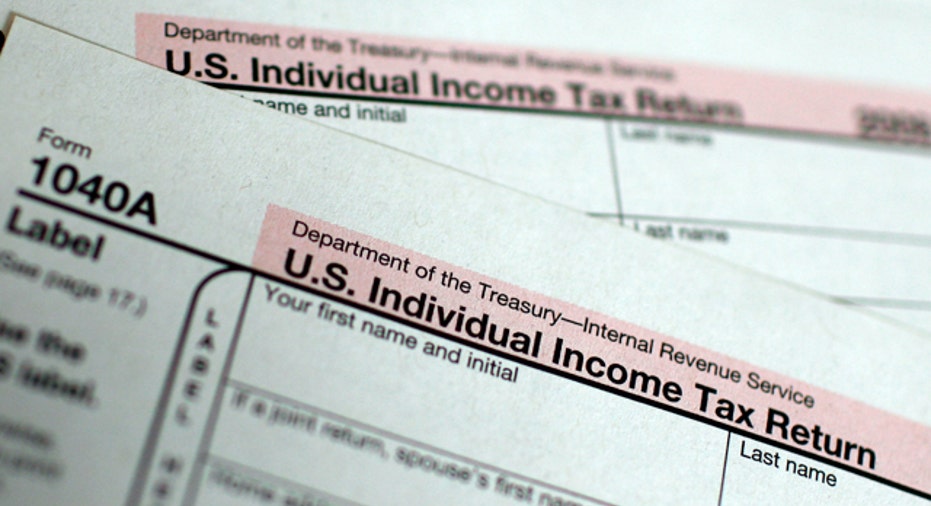 Your new baby has certainly added a lot to your life, including a nanny to help you handle all your new parental duties. But while your new hire may make your child rearing easier, your household help has added to your tax duties.
As an employer, you are responsible for paying Social Security, Medicare and unemployment taxes, as well as possible state taxes. Employer tax requirements apply to any domestic helper who is hired as an employee rather than a contractor.
If you neglect your filing duties as an employer, the tax consequences could be costly.
In addition to owing back taxes if you get caught, possibly years down the road if a former employee eventually applies for government benefits that you should have paid into, you'll also face the customary Internal Revenue Service penalties and interest charges.
Employee form deadline
One of your tax housekeeping tasks in connection with your employee is the filing of Form W-2 for your employee. This tax deadline is Jan. 31, unless that date falls on a weekend or federal holiday.
This is the same document every salaried worker gets, showing wages earned, taxes paid and any benefits. You don't have to withhold income tax from a household worker's pay unless the employee asks you to do so. But if you paid a household employee $1,700 or more during 2011 you do have to pay Social Security and Medicare taxes for that worker.
This 15.3% tax goes toward future government-provided retirement, disability and health benefits. In a company setting, these taxes are usually split equally between the employer and employee, with each typically paying 6.2% of income toward Social Security. However, in 2011 the employee portion of the payroll tax was reduced to 4.2%.
Another 1.45% each from the employer and the employee goes toward Medicare. This means that in 2011 a total of 5.65% of income was withheld from the employee's pay and the employer paid another 7.65%. Some household employers also pick up the worker's portion.
Regardless of whether you both pay or you cover the whole payment, it's your responsibility as employer to make sure the correct Social Security and Medicare amounts get to the U.S. Treasury.
If you don't give each worker for whom you paid or withheld these taxes a W-2 by the Jan. 31??tax deadline and can't provide the IRS with a good reason for not doing so, you could face tax penalties of up to $50 per form.
SSA follow-up filing
You'll have to follow up this employee W-2 task by filing a copy of the form with a Form W-3, Transmittal of Wage and Tax Statements, to the Social Security Administration.
The Form W-3 deadline for reporting household help tax payments generally is Feb. 28 (or 29th in leap years), unless that day falls on a weekend or holiday. Then you have until the next business day.
If you prefer, you can go to the employer section of the Social Security Administration website to create, fill in electronically and file versions of these forms.
Help in filling out the W-2 and W-3 forms also is available in the general instructions for Forms W-2 and W-3 instructions publication from the IRS.
Get complete tax ID info
Remember also that you'll need each household employee's Social Security number to complete the W-2.
And if you haven't already gotten your own employer identification number, or EIN, apply for it now. You'll need it to file both the W-2 and W-3, as well as for reporting what you paid your help on your personal income tax return.
An EIN is a nine-digit number issued by the IRS. It is not the same as a Social Security number. If you previously paid taxes for employees, you should already have an EIN.
If you don't have one, file Form SS-4 Application for Employer ID Number. It usually takes about four weeks to get by mail. You also can apply online or obtain an ID number immediately by telephone. Call the IRS Business & Specialty Tax Line toll free at (800) 829-4933 to apply by phone.
Copyright 2012, Bankrate Inc.