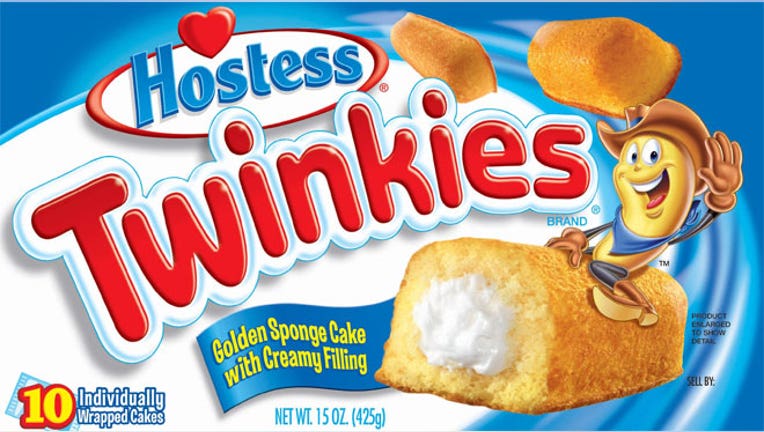 Iconic snack-maker Hostess Brands on Monday agreed to mediate its differences with striking union members before a bankruptcy judge.
The mediation session will occur Tuesday afternoon in federal bankruptcy court in White Plains, N.Y., where liquidation hearings are underway.
Hostess released a brief statement Monday afternoon confirming the mediation session.
U.S. bankruptcy judge Robert Drain sought the mediation in an effort to save Hostess from liquidation and to save the more than 18,000 jobs at stake if the company collapses.
"My desire to do this is prompted primarily by the potential loss of over 18,000 jobs as well as my belief that there is a possibility to resolve this matter notwithstanding the losses that the debtors have incurred over the last week or so and the difficulty of reorganizing this company in the first place," the judge said, according to Dow Jones.
Hostess, maker of Twinkies, Ding Dong's, Ho Ho's and Wonder Bread, announced Friday it was going out of business amid a nationwide strike by its union employees.
In a statement released Friday, Irving, Texas-based Hostess said it was shuttering 33 bakeries, 565 distribution centers, about 5,500 delivery routes and 570 bakery outlet stores in the U.S.
If mediation between Hostess and the Bakery, Confectionery, Tobacco Workers and Grain Millers International Union fails, Hostess will return to court on Wednesday to continue the liquidation process.
Meanwhile, a handful of groups have expressed interest in helping Hostess avoid liquidation, according to the Wall Street Journal. Private equity firm Sun Capital might make a bid, and Flowers Foods Inc. (NYSE: FLO), a Georgia-based baker, is also believed to be interested in buying up some of the embattled company's assets.
Earlier Monday, Hurst Capital, a small New York-based private-equity firm, filed court papers in an effort to begin the acquisition process.
Hostess said it sought bankruptcy for the second time this year after the union in September rejected its latest offer to scale back costs primarily related to pensions in an effort to keep the company alive.