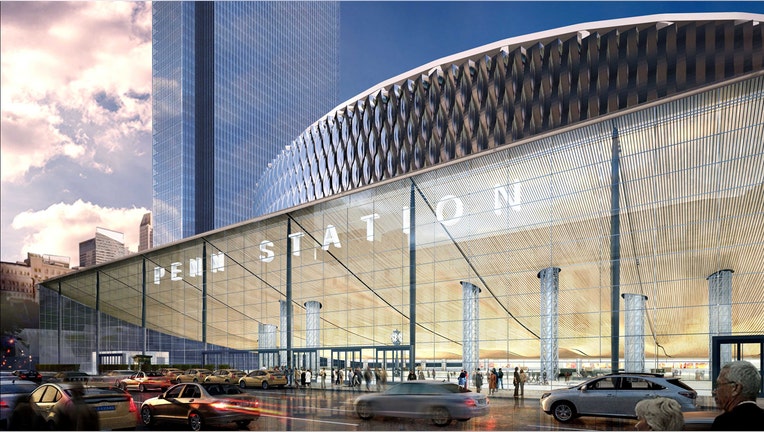 It's no secret that New York City's Pennsylvania Station needs a major overhaul. Governor Andrew Cuomo recently described it as "in a word: miserable…It is un-New York, it is unwelcoming and it is unacceptable."
The Penn Station that we know today was praised as a first class train station upon completion in 1968, five years after the original was demolished. With its cramped corridors, outdated facilities and lack of natural sunlight, the basement-level transit hub has become somewhat of an architectural embarrassment to the city.
Not to mention, the station was designed to accommodate 200,000 daily commuters, yet serves more than 650,000 each day. The congestion alone is enough of a reason to redevelop Penn.
In early January, Cuomo unveiled a proposal to transform Penn Station and nearby James A. Farley Post Office as part of his 2016 agenda. Dubbed the Empire Station Complex, it "will feature significant passenger improvements, including first-class amenities, natural light, increased train capacity and decreased congestion, and improved signage to dramatically enhance the travel experience."
However, with infinite logistical components as well as participation required from both the public and private sectors, there are arguably more questions than answers surrounding Penn's future.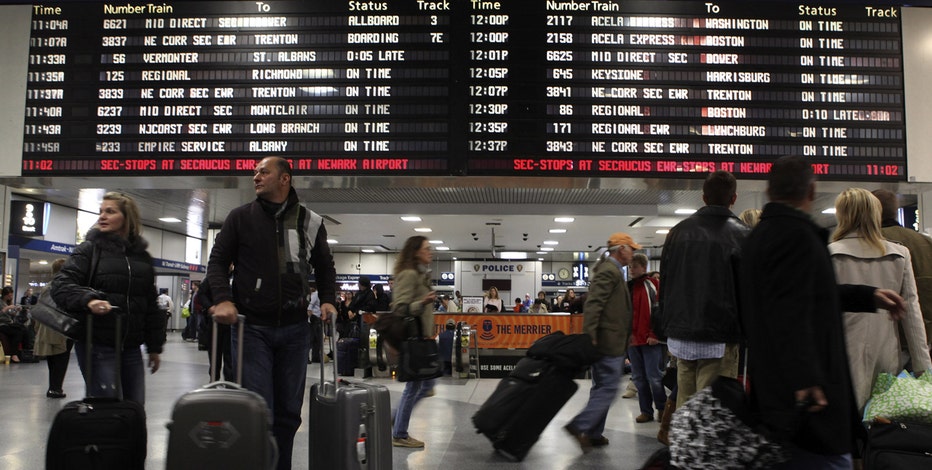 What Does Cuomo's Plan Entail?
At the track level, the plan includes adding a new tunnel beneath the Hudson River to carry Amtrak and New Jersey Transit rail lines, and expanding the Long Island Rail Road with an additional track.
"It all starts with the tunnels," Tom Wright, president of the Regional Plan Association, told FoxBusiness.com.
"There are a lot of different things that will move around and may happen or may not happen, but the one imperative behind all of this is building new tunnels underneath the Hudson River so that the existing 106-year-old tunnels can be taken out of service and repaired, and then put back in."
This notion of building new tunnels underneath the Hudson is also the focus of a separate but closely related project known as Gateway, whose infrastructure will connect to Penn (according to the state's proposal) by way of a new station to the south of the current one.
Cuomo also wants to establish a rail connection from Penn Station to La Guardia Airport as well as add a connection to Metro-North, which currently operates out of Grand Central Station.
More on 'Upgrading America'
The plan includes redevelopment of the James A. Farley Post Office, which sits across 8th Avenue from Penn, to alleviate some of the pedestrian congestion. The late Senator Daniel Patrick Moynihan first advocated for Farley to be converted into a train hall in the late 1990s.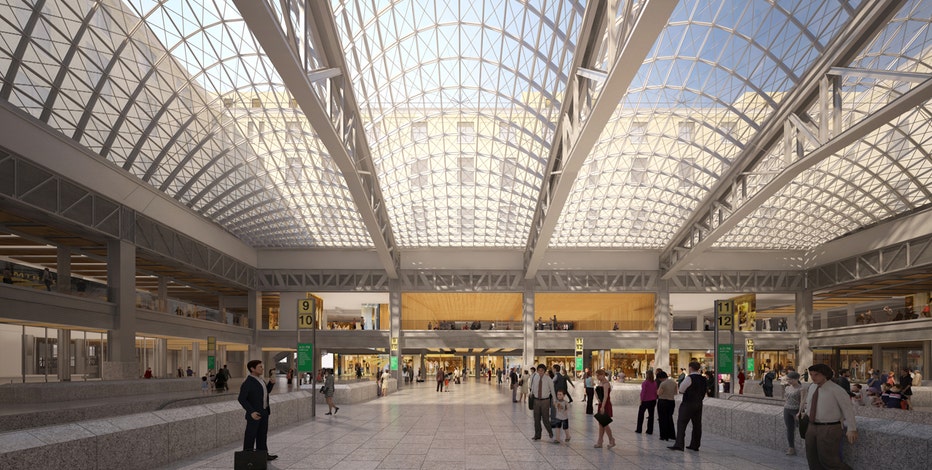 Civic organizations and politicians alike have since worked to transform Farley – part of which is landmarked – into Moynihan Station. According to the governor's proposal, an environmental review of the redevelopment plans for the Farley Building at the state and federal level has already been conducted.
Moynihan Station, which is projected to stand at 210,000 square feet, will increase Penn Station's size by 50%. It will be connected to Penn by an underground pedestrian concourse. The train hall for Amtrak will also service passengers of other commuter rails with amenities such as ticket booths and waiting areas.
The governor's office had not responded to requests for comment at the time of publication.
How Will it be Paid for? 
The project will cost $3 billion and be funded by a public-private partnership. Government sources will pay for $325 million of the Empire Station Complex, while the rest will be covered by private investment.
"What the governor means is the Farley building will be selling its air rights to private developers in the area around Penn Station," New York State Assemblyman Richard Gottfried, whose district encompasses Penn Station, told FoxBusiness.com.
"Developers will be able to build much taller buildings and are willing to pay a lot of money for that privilege. That concept has been part of the Penn redevelopment plan from the beginning. And New York City has done a lot of that -- selling development rights to fund public projects."
The private developers would then be paid back over time through the revenue generated by the rents of retail and commercial tenants.
Amtrak, which owns Penn, also recently put the rights to the retail operations it owns and controls in Penn on the table, sweetening the pot for the private developer that ultimately wins the redevelopment bid.
The state issued a 65-page Request for Proposals (RFP), which outlines its plans for the site in great detail. Developers must submit proposals for either Penn, Farley, or both by April 22.
What Will Become of Madison Square Garden?
Perhaps the most divisive issue surrounding the redevelopment of Penn Station is Madison Square Garden. One of the best known sports and entertainment arenas in the world, MSG is located atop Penn Station between 7th and 8th avenues from 31st to 33rd streets.
Mary Rowe, vice president and managing director for The Municipal Art Society of New York, said, "You need to get Madison Square Garden out of there…That has to be a real part of the conversation, and don't do it by half measures."
She and the Municipal Art Society argue that the support columns holding The Garden in place force significant platform congestion at Penn. By demolishing the current MSG, Rowe says those commissioned to redevelop Penn and Farley can start with a clean slate to create the most efficient use of space.
Not to mention, the owners and franchises that operate inside the arena could benefit from essentially starting over.
"They're working in the oldest arena in the NHL, constrained already by a bunch of limitations and not served well by the transit options that were supposed to serve it…There are fantastic sports facilities being built around the country, including the Barclays Center in Brooklyn, which shows that you really can do spectacular things and build facilities that are much more appropriate for today's sports user, for the kinds of venues that you need now and the kinds of events that you need now," said Rowe.
Not everyone, however, is on board with relocating The Garden.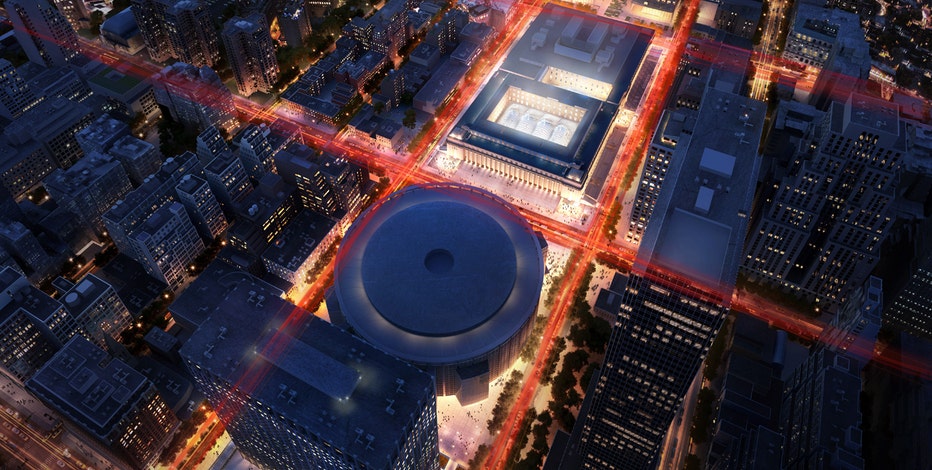 "I know there are people who would like to tear it down; I'm not one of them," Gottfried said.
"Where it is now makes it the most mass transit-accessible sporting facility that you could imagine. And, in New York City, that's extremely important. Anything else would have a serious impact on traffic in the city."
Gov. Cuomo has not pushed too hard one way or another on Madison Square Garden, though the Empire Station Complex proposal includes plans for a "grand entrance" along 8th Avenue. In order to create the entrance, the Theater at Madison Square Garden would have to be torn down.
While MSG Chairman James Dolan was at the presentation of the Penn proposal, he has not yet thrown his support behind any specifics.
"We're talking about making a change at Penn Station that should last 100 years or so. And it's kind of dangerous to be thinking about that and leave the Garden in place," Wright said.
As for where the new Madison Square Garden could go, proponents have long suggested it be relocated to the area just south of Farley.